Lorax Truffula Tree Counting Activity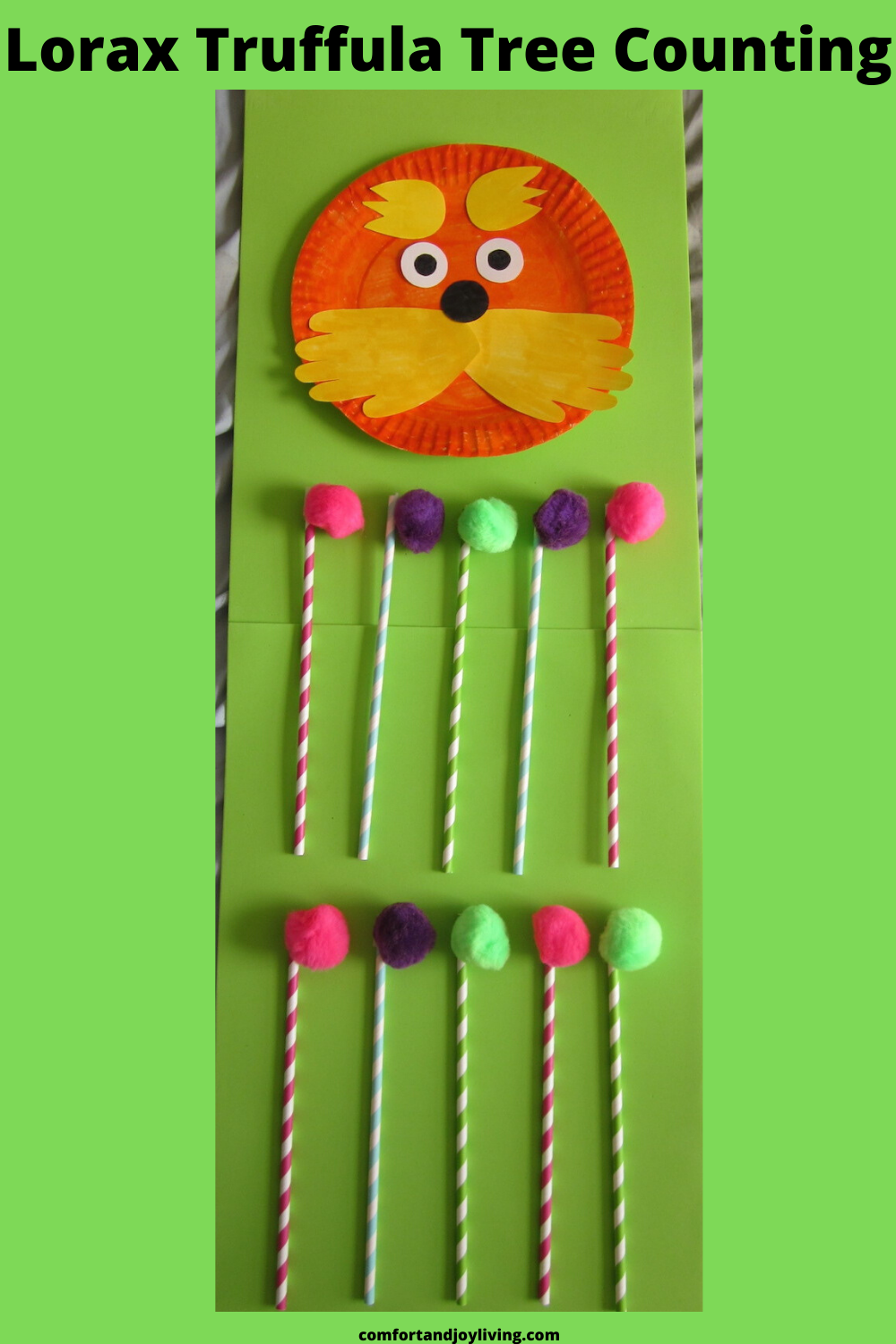 The Lorax is one of my children's favorite Dr. Seuss characters. After watching the movie again recently inspired me to create this fun learning activity. If you're teaching your child how to count, try this activity out. And they will love making the Paper Plate and Handprint Lorax craft.
To make the Truffula trees, take pom poms and attach them to colored straws. I was going up to number 10, placing more trees and removing them to practice counting.

Your first paragraph ...
Leave a comment.
Your email address will not be published.