Paper Plate and Handprint Lorax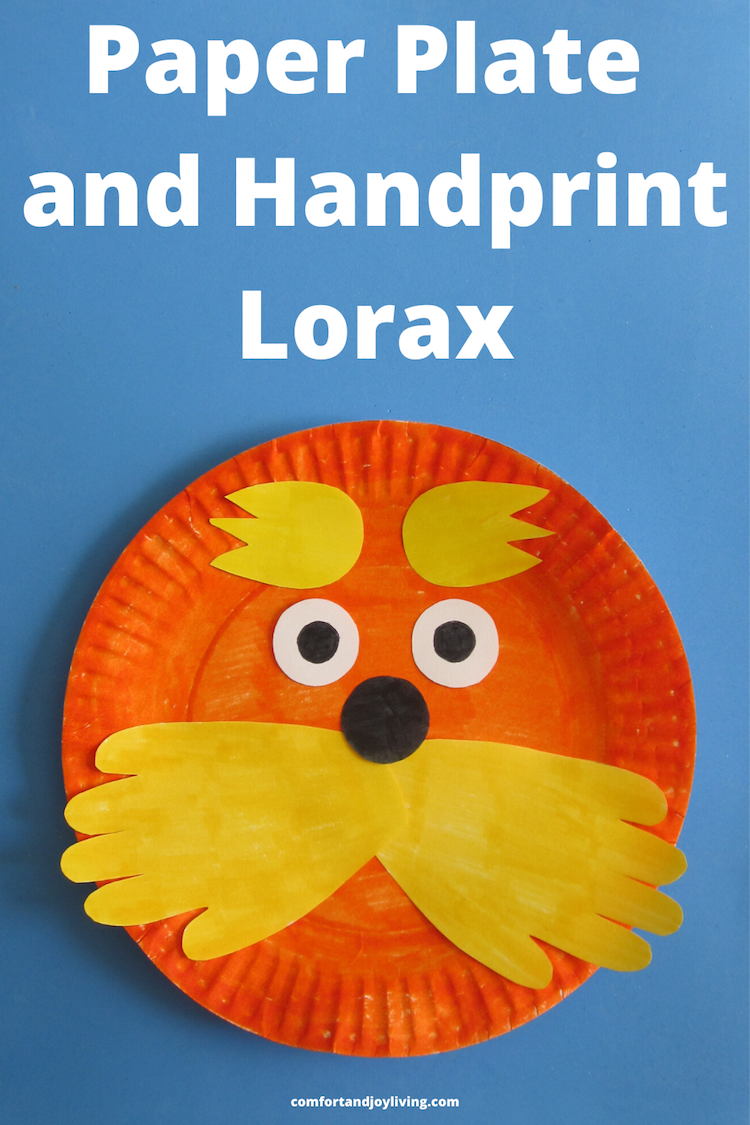 The Lorax is one of my children's favorite Dr. Seuss characters, so I cam up with a few Lorax crafts, including this one.
To make this, you'll need:
Paper Plate
Orange Paint
Yellow, black and white construction paper
Glue
Have your child paint the plate with orange paint. Take your child's hand and trace it onto yellow paper and cut it out. When the paint is dry, attach the hands to the plate to make the mustache. Cut out the eyebrows and then the eyes and nose and have your child glue them onto the plate.
Check out this Lorax and the Truffula Trees Counting Activity.