20 Things to Buy After Christmas
to Save Money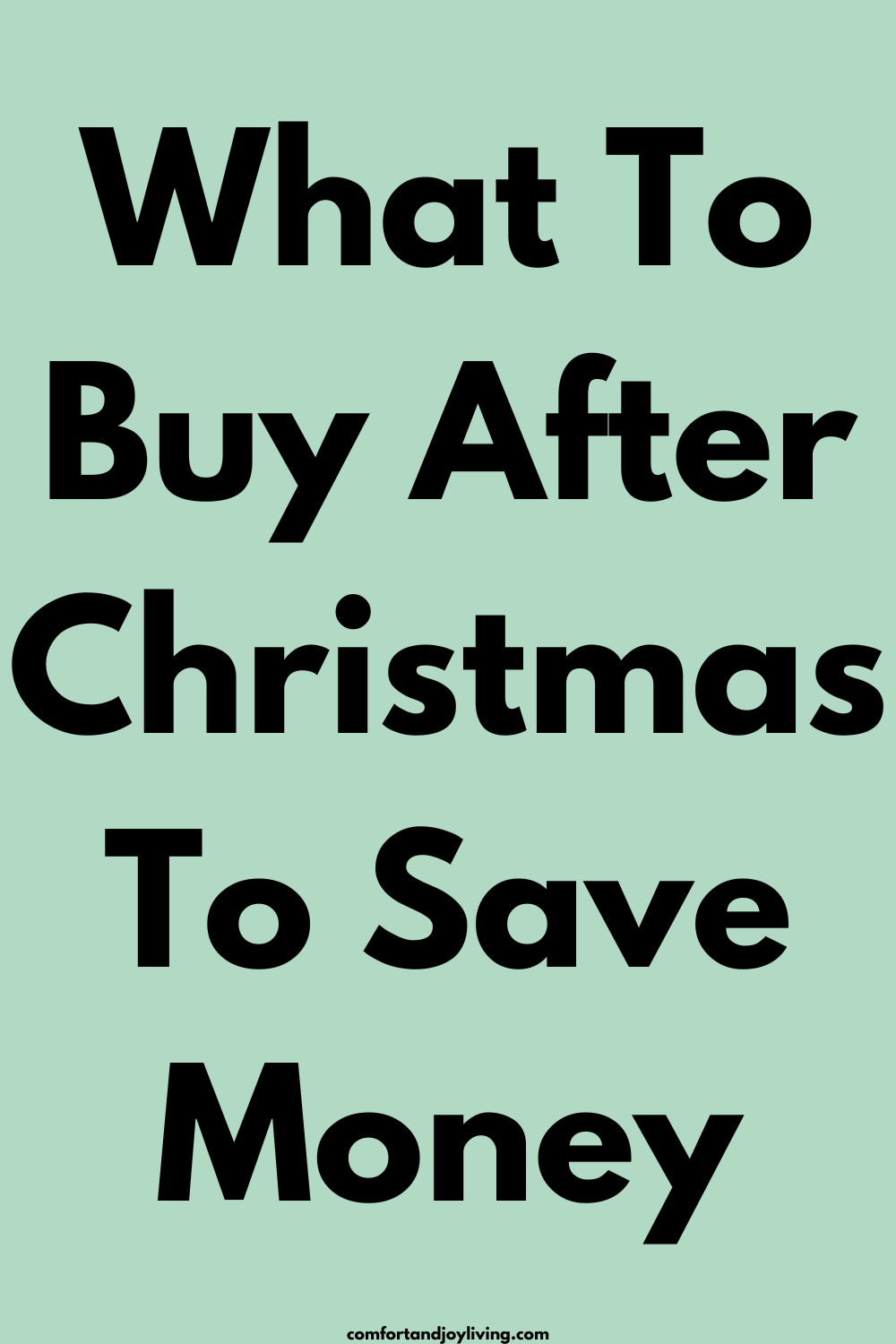 You can find many great deals after Christmas. This is when retailers are trying to get rid of their overstock, and Christmas and winter merchandise to make room for new products and their spring collections. Here are 20 things to buy after Christmas to save money.

1. Clothing—Winter clothing is a great deal after Christmas as retailers slash prices to get rid of excess inventory.

2. Fitness equipment—January is the prime time for getting fit and it' the best time for the best prices on fitness equipment. This is when everyone is in pursuit of a healthy body as a New Year's resolution and retailers lower their prices to entice consumers to try their products.

3. Throw blankets and flannel sheets

4. Toys and games

5. Christmas party supplies

6. Christmas decorations

7. Christmas ornaments

8. Christmas cards

9. Gift wrap

10. Seasonal food—You can expect most kinds of holiday treats, like cookies, candies and cakes, to be half price.

11. Christmas Movies, Music and Books
Christmas movies, Christmas Music, Christmas books. Any entertainment that's Christmas related that you wanted, but you couldn't afford to buy before Christmas, you'll get a great price on all these items now

12. Gift sets and baskets

13. Winter equipment like snow blowers
Electronics—January can be a great time to buy electronics as stores make room for the latest new tech.

14. TVs
If you want to get a great deal on a TV, wait until January right before the Super Bowl. Make sure to look out for electronics stores to advertise their best deals from mid to late January.

15. Furniture
You'll find last year's furniture on sale as they make room for next year's furniture.
 
16. Electronics
Even though there are some good deals during December, January can be a great time to buy electronics, as stores need to make room for the latest technology.

17. Tools—January is a slow season for home projects, especially since it's cold and nobody wants to be outside. During this time, stores run amazing sales on tools and hardware to clear out last year's inventory.

18. Cars—You can find cars on sale in the fall as next year's cars are brought on the lot. So, by the new year, any cars that are left on the lot are going to be heavily discounted as they really want them off their lot.

19. Gift cards—Many people will be trading in unwanted gift cards for cash. This is a great opportunity to get discounted gift cards. Try sites like giftcardgranny.com and cardpool.com.

20. Calendars and Planners—Buy a calendar on sale after the new year. You'll probably get them at half price.

What would you add to the list? Add to the comments below.

Leave a comment. Your email address will not be published.