6 Ways to Eliminate Toxins From Your Life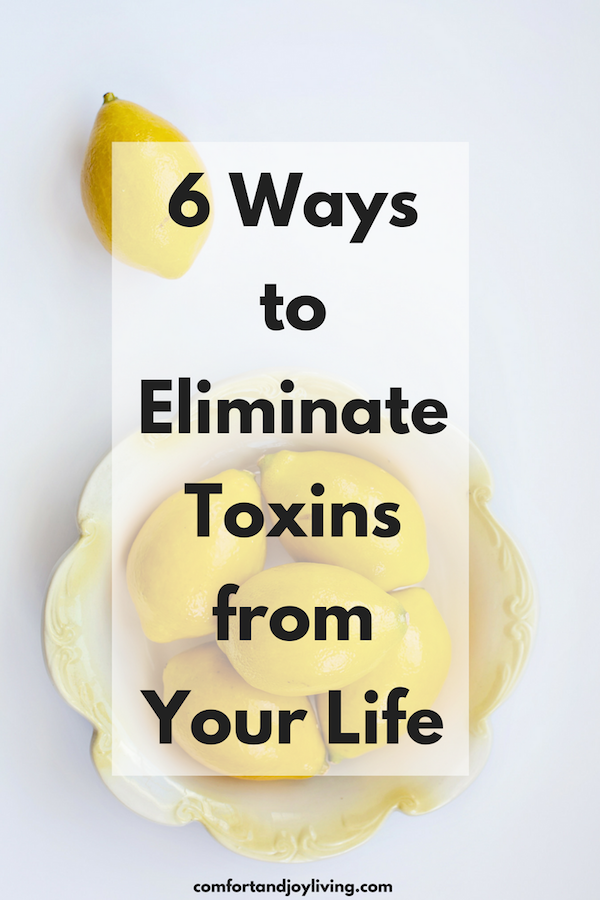 Before I became pregnant, I wanted to make my body and our home as healthy as possible. I was aware of all the toxins that are in our food and the products that we use and wanted to eliminate as many dangerous toxins as I could. Here are six changes you can make to live a healthier life.

1. Switch to non-toxic cleaning products.
I started changing all my toxic products to non-toxic products. Now I use mostly vinegar and baking soda for all my cleaning needs. Lemon is great for cleaning and it makes your home smell clean and fresh. If you want to use commercialized products, use money saving apps to save on organic non-toxic products. Ibotta offers cash back on many organic brands at most grocery stores. Shrink is an app that offers savings on mostly organic products.

2. Use non-toxic hand soap and skin care.
You might not think about it, but everything we put on our bodies is just as important as what we put into them. Make sure to use money-saving apps for these products too.

3. Get rid of plastic and use glass instead.
This may not be practical if you have kids, so if you need to use plastic, try to use plastic that is BPA free. Plastic leaks and if you use plastic food containers or water bottles, it can leak into your food and water.

4. Don't drink straight from the tap.
Do a quick Google search and you'll find dozens of articles about the hazards of tap water, including the more than 60,000 chemicals found that contribute to disease and cancer. One option is to buy a complete home water filtration system, but that can be quite expensive. A more affordable option is a small filtration system that fits on your counter or under the sink.

5. Eat organic whole foods.
Increase your intake of whole foods and eat less packaged and processed foods. And try to switch to organic foods. If eating 100% organic doesn't fit into your budget, follow the Environmental Working Group's "dirty dozen" list which names the twelve fruits and vegetables that are most susceptible to pesticide residue. Read my post How to Eat Organic on a Budget for more tips.

6. Try natural medicine.
Try natural remedies before reaching for over-the-counter drugs. I'm not suggesting eliminating medicine altogether; just look for something that is healthier and safer and that works for you. There are plenty of remedies like essential oils and herbs that don't have the harsh side effects of chemicals.

What changes have you made to eliminate toxins from your life?

LEAVE A REPLY
Your email address will not be published.