How to Save on Your Christmas Dinner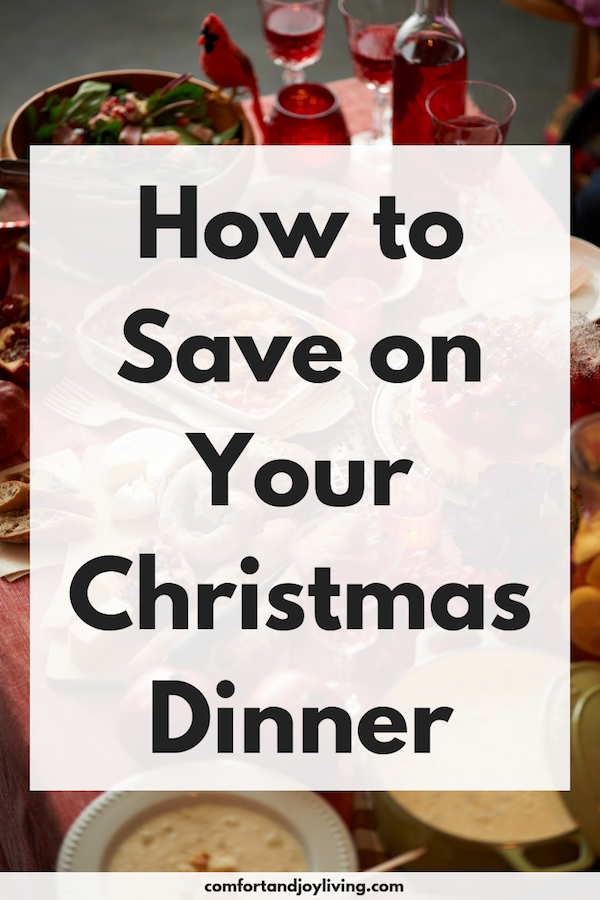 Christmas dinner is a large affair for many families, and can end up being pretty expensive. With all the meat, side dishes and desserts, it can take a toll on your budget.

You've already spent money on all the gifts, so keeping the costs of your meal down is important. Here are some tips to help you save money on your Christmas dinner.

1. Create a list
It's always a good idea to go shopping with a list. Also, take some time to check your grocery store coupon match ups so that you can stretch your budget even more. Watch the stores for their "loss leaders"—these are items on the cover that are usually price below retail in order to get you into their store.

2. Create a budget
During the holidays, it's easy to remember to make a budget for gifts, but what about the food? Determine how much you afford to spend on your Christmas dinner and then stick to it. Make sure to also only use cash to pay for your purchases so that you don't overspend.

3. Take stock of what you already have
Before doing your Thanksgiving shopping, make sure to check your fridge, freezer and pantry, to see what you already have. You may surprised at how many Thanksgiving ingredients you already have. Doing this may take some time, but it means that you won't waste money buying stuff that you don't need.

4. Skip the high end meat
Sure a Honey Baked Ham or Spiral Sliced Ham might sound incredibly delicious. But a nice smaller ham or even ham steaks may be more budget friendly. It doesn't have to be elaborate to make for a special meal. This is a simple way to save money on your meal.

5. Ask guests to bring a dish
This will not only save your budget, but also your time. Ask guests to bring a side dish, entree or a dessert with them. You can have someone bring potatoes, another the green bean casserole, and someone can bring an apple pie.

6. Don't go overboard
Make sure that you know exactly how many guests are coming. There is a difference in the amount of food you'll need for 5 people vs. 8. By cooking too much food, you not only waste time, you also waste money on leftovers that never get eaten.

7. Skip the fancy decor
No one will notice if you have a $50 floral arrangement in the center of the table. Opt for less expensive decorations such as tree ornaments in jars or vases or take a sprig of garland decorated with lights. Candles are also inexpensive and are a nice touch.

8. Cook from scratch
Sure, buying pre-made gravy or instant mashed potatoes will save you time and is more convenient. But, it's also a lot more expensive. You can cut the cost of your dinner by simply making most of your recipes from scratch. And if this is your first time hosting dinner, don't worry there are plenty of great recipes online that also include how-to videos.

9. Buy some things pre-made
Generally, making dishes from scratch is cheaper than buying them pre-made. But, that's not always the case. For some items, it will save you both money and time to buy packaged foods. For example, canned pumpkin and a readymade crust might cost you less than making a pumpkin pie completely from scratch. A can of cranberry sauce might work ut cheaper than making it with fresh berries.

10. Plan for leftovers
If you make meals using leftovers, you can cut down on your food bill during the days that follow Christmas. You can use turkey to make turkey and noodle soup or ham for scalloped potatoes and ham. Check out Pinterest to find lots of amazing ideas to use your leftovers.
What tips do you have for saving on your holiday dinner?

LEAVE A REPLY
Your email address will not be published.