How Amazon Can Save You Time and Money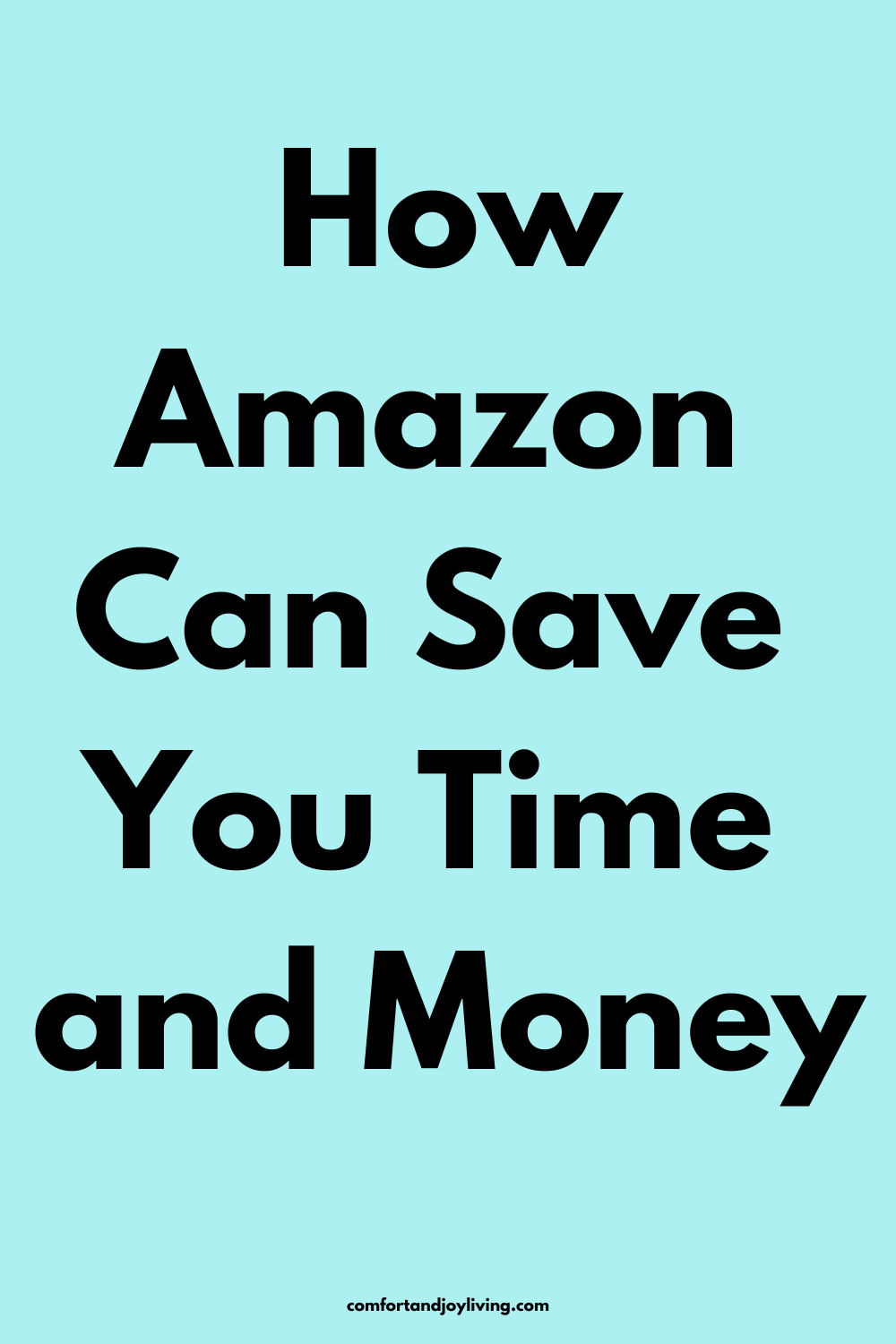 As a time-starved mom, doing comparison shopping for the best deals is almost impossible, but imperative to keep within my budget. Since using Amazon though, I find that this site saves me money and helps streamline my shopping.

Amazon helps you shop around all in one place for a variety of products and price points. Using Amazon for clothing, products for the home or children's products, provides a larger number of options with much higher savings than shopping at stores. These are some programs from Amazon that will help you save money and time.

Amazon Prime
A paid membership program ($99 per year or $10.99 per month) which gives you access to even greater savings with free delivery on most items.

Amazon Mom
Available to Prime members. As a mom, both my budget and time are limited, so I'm thrilled when I can save on diapers and I get the extra benefit of having them delivered straight to my door. Amazon Mom offers great pricing on baby and children's items that can be auto-delivered to your door.

Amazon Prime Pantry
Available to Prime members, Amazon Prime Pantry is an online grocery / drug store. Save time and money on gas by letting Amazon deliver health and wellness and beauty items, non-perishable foods and more.

Amazon Kindle
As a mom, I want to encourage my children to read and instill a love of reading in them. To do so, having a large supply of reading material available is important. Amazon provides an easy and affordable resource with Amazon Kindle and KindleUnlimited. With an Amazon Kindle, you can download many eBooks for free. Others are available at a nominal fee. KindleUnlimited gives you any eBook for free for $9.99 a month.

Amazon Fire TV
Since we canceled our cable a few years ago, we have saved thousands of dollars, and companies like Amazon have made the decision for people to cut their cable even easier. Amazon Fire TV is a box that attaches to your HDTV where you'll have unlimited access to their TV viewing options with your Prime membership.

Amazon Home Services
If you own your own home, you know how difficult it can be to find the right contractor. Amazon simplifies this process with their network of Home Service providers in your area. And to give you peace of mind, they also back up each service by giving you a guarantee called the "Happiness Guarantee" that says that if you're not happy, they'll make it right.

LEAVE A REPLY
Your email address will not be published.