5 Habits That Will Help You Control Your Budget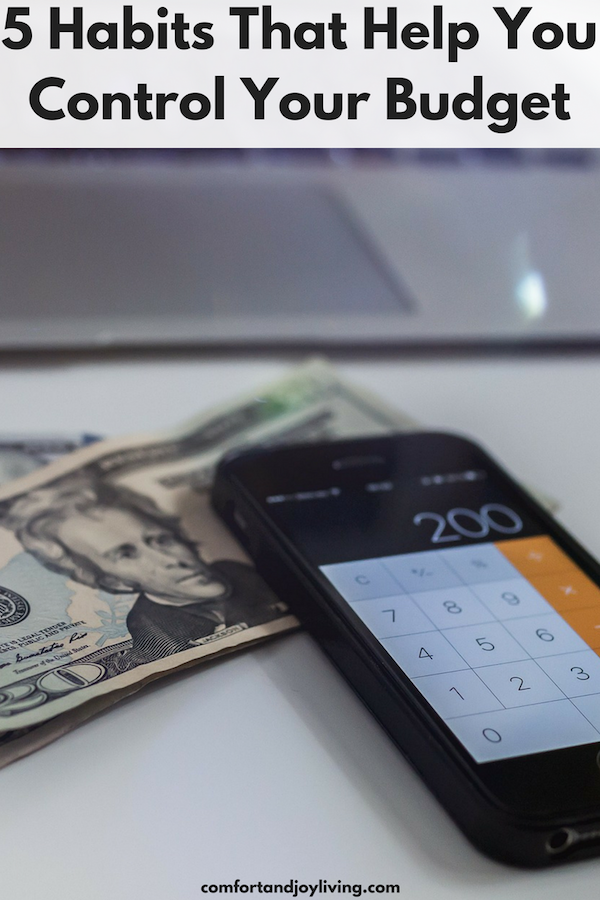 1. Spend wisely. How often do you stop to see if you can save money when making purchases? Whether it's putting gas in the car, buying an item at the supermarket or hitting the checkout button for something you found online—we often take out our wallets before making sure we can save money on each purchase.

Before you make your next purchase, ask yourself the following questions.

Can I do without this item?
Can I get this item for free, or would I be able to borrow the item?
Can I get this item for less?

This may seem somewhat tedious, but if taking just a few minutes can save you hundreds of dollars over time, wouldn't it be worth it?

2. Create a budget that works for you. Whenever a reader writes to me about turning their financial situation around, one of the most common habits that led to their success was maintaining a budget. What was different though is were the reasons they created a budget. If you want to turn your finances around, there are many budget systems and software programs that will help you reach your goals. Not any one system suits everyone so try something that you feel comfortable with and tweak it to match your family's needs.

3. Set goals. Your financial goal can be to save for a new house, increase your savings or pay off debt. Whatever you want to accomplish, it's best to keep track of your goals on a regular basis and make sure you're making progress and make any tweaks to your budget, accordingly.

4. Have accountability. You and your spouse know you have to work as a team, and that includes working together on your finances. Once a month, my husband and I have a discussion about how we're going to budget our money. By holding each other accountable, we've become a lot more disciplined and have been able to grow our savings.

5. Look for ways to be frugal. Web sites like Pinterest have really helped spark people's creativity in the form of money-saving ideas. By doing a quick online search for DIY ideas like meal planning to avoid overspending on takeout, or learning how to make your own homemade cleaning products, you can save yourself hundreds of dollars a year.

LEAVE A REPLY
Your email address will not be published.