10 Things You Should
Always Buy at the Dollar Store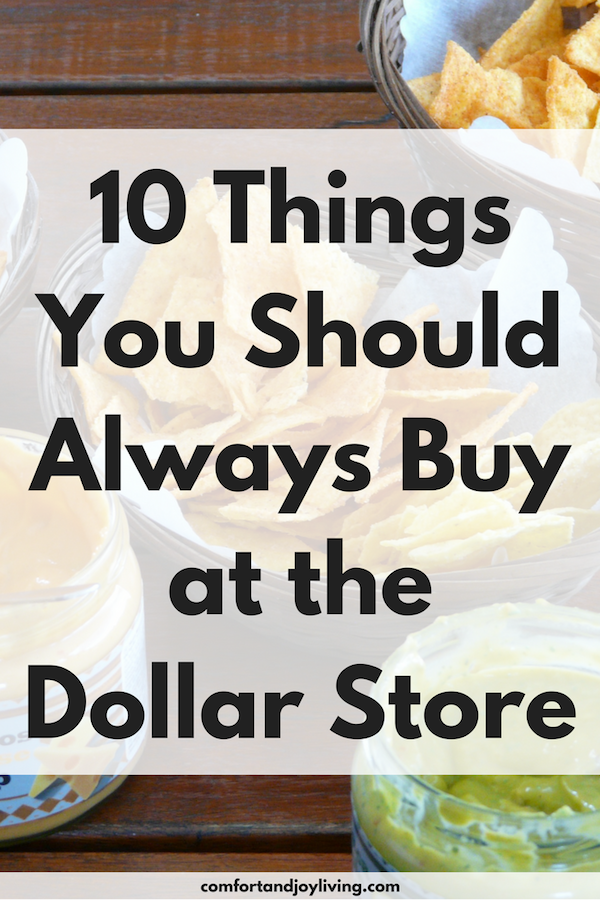 The dollar store has been a financial game changer for myself and so many others. From home essentials to functional decorations, you can find what you're looking for. And while you may not go to the dollar store often, knowing what to buy at the dollar store will save you so much money—rather than go elsewhere.

That's why I've made a list of some the the best budget-friendly items that you should always get from the dollar store. This is a list of things that you can get there so you don't have to buy them at more expensive stores. So check them out and let me know what you think!

1. Dental Care
Stocking up on extra toothbrushes, toothpaste and mouthwash will save you money and time so you're not running to the store the next time that you run out.

2. School and Office Supplies
From pens and pencils to sharpeners, to scotch tape, and staples and staplers, you can find a lot of great prices for these items. So take advantage of this and stock up on school and office supplies.

3. Hair Accessories
You can find hair ties, headbands and many other hair accessories in many different different styles and colors at bargain prices.

4. Batteries
Batteries can be a little bit pricey when bought at a local store. An eight-pack of AA batteries typically costs $5, but only costs $1 at a dollar store.

5. Cleaning Supplies
Dishwashing soap, window cleaner and sponges can be bought at rockbottom prices at the dollar store.

6. Personal Hygiene Products
When shopping for a family, you can save a lot of money on soap, deodorant and shampoo at the dollar store.

7. Snacks
You can save a lot of money on snacks at the dollar store. Choose from a huge selection of chips, pretzels, dips, cookies, cake and ice cream.

8. Party Supplies
If you're planning on throwing a party soon, I highly recommend visiting the dollar store for your party needs. They've got plastic tablecloths, paper plates, cups, balloons and streamers.

9. Greeting Cards
There's no reason to buy expensive greeting cards when you can get them very cheap at the dollar store. And there are of themes and designs to choose from.

10. Gift Bags and Wrapping Paper
Whether you're attending a baby shower or birthday party, you'll need wrapping paper and gift bags. You can find a lot of styles and designs perfect for any occasion at great prices.

While there are plenty of great items that you can get at the dollar store, having this list of items you should get there will definitely make a difference. They'll save you so much money and time and make your life easier.

LEAVE A REPLY
Your email will not be published.