6 Ways to Save on Beauty Products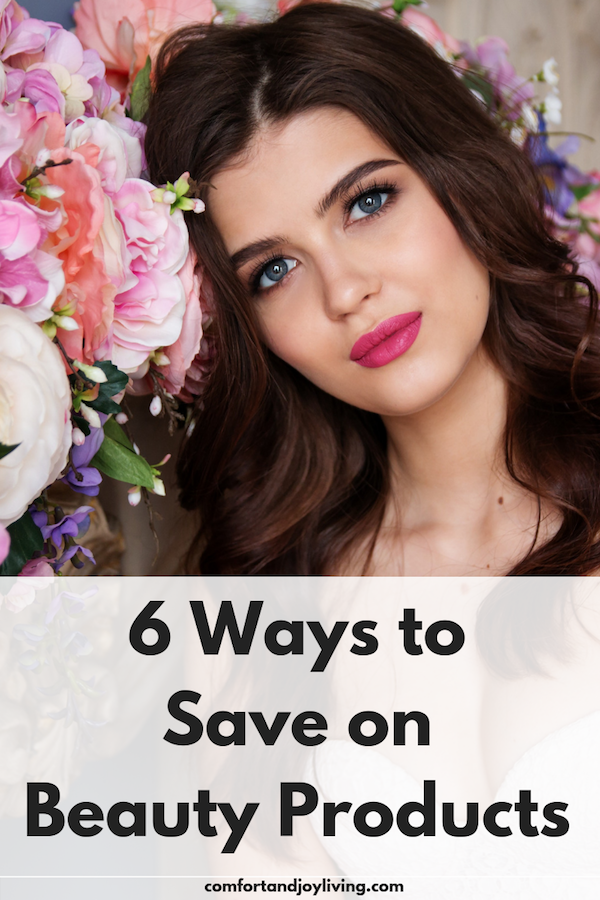 Although I'm not a makeup junkie, I still like having that natural, flawless look, without having to spend a fortune. As a result, I've tried several brands of products, including foundations, blushes, lipsticks, mascaras and eyeliners, for less than retail price, sometimes a fraction of the price and even for free!

If you want to save big on beauty products and still create a natural look, try these six simple tips.

1. Buy from the drugstore. Just because the products are less expensive doesn't mean they're of less quality. It's not necessary to buy makeup at the department store for quality.

2. Combine coupons and sales. When you see a sale on an item that you want to purchase, do a little extra searching for coupons. When you do find a coupon while there's a sale going on, stock up so that you have enough for several months. To keep updated for sales on your favorite brands, sign up for emails at stores that you frequent. Don't forget about weekly store circulars that you can check online for.

3. Take advantage of samples. If you're making a makeup purchase at a store or beauty counter, ask for samples. The sales clerks will always oblige. These samples are quite small, but you can get 2-3 uses out of them and they are great to try out new products.

4. Return a product if you're not completely satisfied with it. Nothing is worse than wasting money on a product that you bought, tried, and never used again because you weren't pleased with it. If you don't like something, return it. Most drugstores allow you to return makeup—even after it's been opened. You can check a store's return policy online before purchasing from them.

5. Get organized. If you're constantly looking for what you need in what seems like a bottomless makeup bag, you're probably buying duplicates or items that you don't need. Save both money and time by placing your products where you can see them. Use clear pouches or mason jars for brushes, eyeliner and eyebrow pencils so you can always see what you have so you don't buy duplicates.

6. Get two uses out of one product. There are some items that you can use for more than one way. For example, both cream blush and gel blush work well as a lipstick. Bronzer works well as an eye shadow.

LEAVE A REPLY
Your email address will not be published.