How to Calm a Hyper Toddler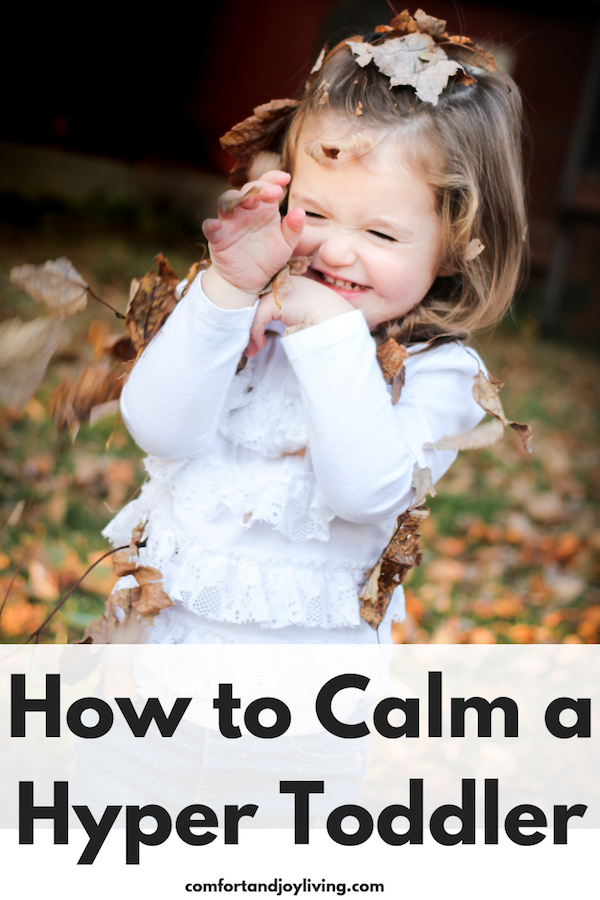 If you have a toddler, you know how hyper they can get. It's amazing to watch those little bodies bursting with energy, especially when you feel you have a lack of energy yourself. Although it's healthy for toddlers to be full of energy, there are times when you need your hyper toddler to calm down. Whether you need to make dinner or put your baby to sleep, these tips are sure to help.

• Dim the lights
If all the lights are on, your toddler is probably getting ready to run around your home and explore. If you want your hyper toddler to calm down a little, try dimming the lights. This will not only cause your toddler's body to think it's close to bedtime, it will help prevent your toddler from seeing all those toys hiding in the shadows. The less your toddler sees, the more they'll be able to calm down.

• Play soothing music
Soothing music can help calm down a hyper child. Try different types of music, such as lullabies, classical music or any type of soft music. Tracks such as animal sounds, waterfalls and ocean sounds can also be calming for toddlers. Either way, you'll be surprised how quickly soothing music can calm down a hyper toddler.

• Read a book
Another effective way to calm your hyper child is to read them a story. If you have one, sit in a rocking chair and have your child sit in your lap. The combination of the chair moving back and forth along with your soft voice will soothe your toddler.

• Play with puzzles
If your toddler can't sit still long enough to read a book or cuddle with you, try sitting with them with a puzzle. Then they can have fun but are forced to sit still for awhile. Having to focus on the puzzle and sitting in one spot will help your toddler's little body to unwind and calm them down. Plus, puzzles are beneficial to their development.

• Do some coloring
Toddlers love to color and it's another great way to get them to sit still and focus. Set them up with some coloring books and crayons and watch all that high energy they have stored up disappear.

• Have bath time
If nothing else works, a nice warm bath filled with bubbles can really do the trick in helping calm your toddler. Relaxing is the easiest way o unwind and most toddlers love bath time.

Do you have a hyper toddler? What are your tips for calming your toddler down?

Hello, I'm Kelly, a regular contributor on this blog. I live in Pennsylvania with my loving husband and our five beautiful children. I have a background in early childhood education, but I am currently homeschooling my kids. From pregnancy to postpartum to toddler life, I love sharing advice with other moms who are having a challenging time with this crazy but wonderful role of motherhood.

LEAVE A REPLY
Your email address will not be published.