Books About Feelings for Kids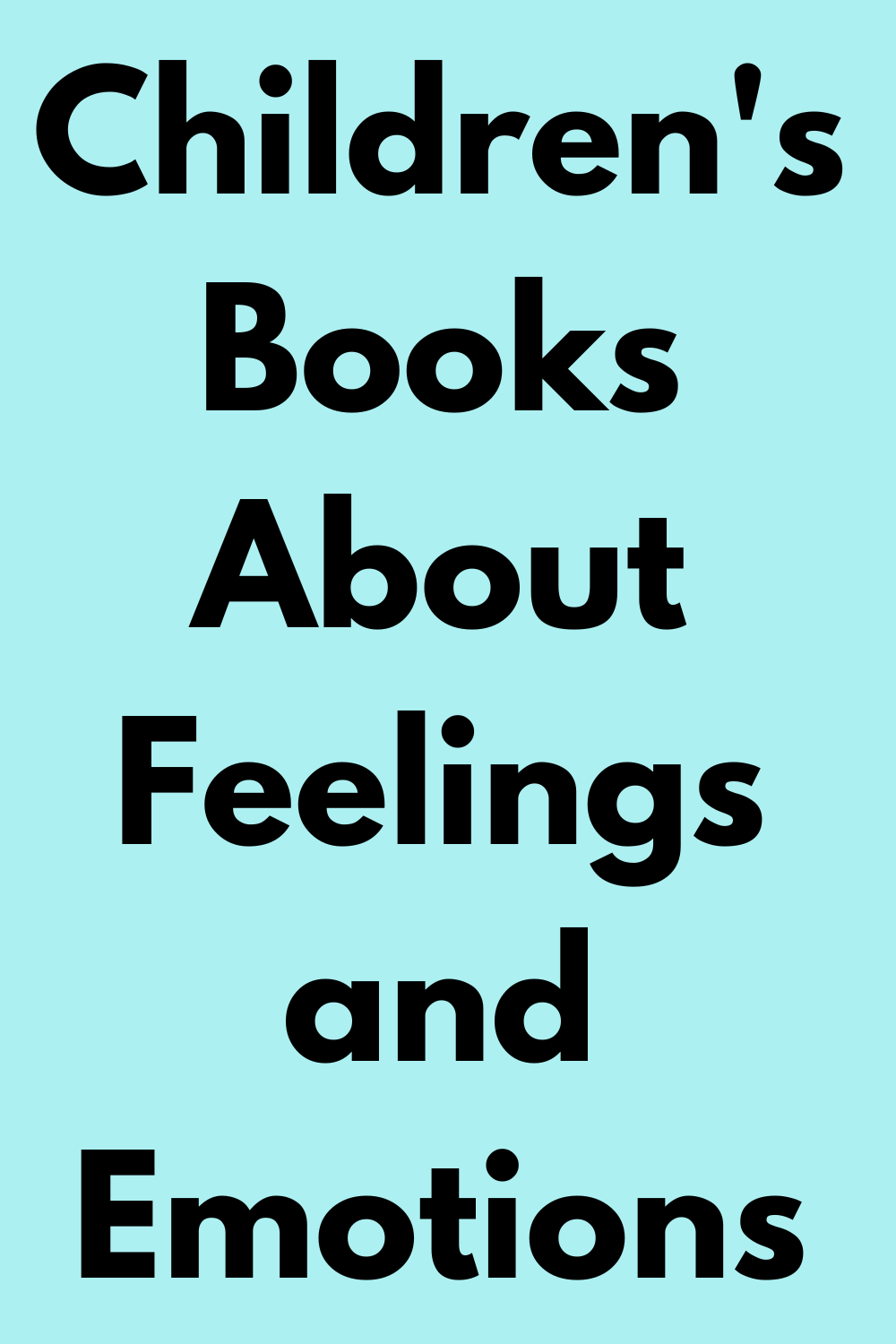 Out of a Jar by Deborah Marcero
Llewelyn puts his feelings in jars because he doesn't like feeling them. And so, he stores them away so he doesn't have to feel — even joy. But he adds one too many jars and they all explode out with colors and he discovered that he could feel more than one feeling at the same time–and he likes it — and then, lets the emotions go. Get it here on Amazon.
Ruby Finds a Worry by Tom Percival
Ruby discovers a yellow Worry blob that grows and grows and won't leave her alone. The Worry stops Ruby from doing things she used to love, becoming enormous and all-consuming. When she sees a boy with his own blue Worry, Ruby realizes that other people have Worries, too and that when they talk about them, they become smaller, even going away. Get it here on Amazon.
When Sophie Gets Angry–Really, Really Angry… by Molly Bang
When Sophie gets angry she really loses her temper, sparks fly, and she goes into a rage. While everyone gets angry sometimes, readers watch as Sophie learns how to deal with her emotions without hurting anyone else. Get it here on Amazon.
The Boy with Big, Big Feelings by Britney Winn Lee 
This is a great read for kids who experience very big feelings. Though he tries hard to cope by stuffing down his feelings, with a little help and artistic inspiration, this boy realizes that feelings are something to be celebrated. Get it here on Amazon.
Grumpy Monkey is having a terrible day. His friends try to help him out of his funk, but he seems resistant and even annoyed by their efforts until he meets one friend who shows him that sometimes it's okay to be grumpy and sit with your feelings. This story about emotions is a beautiful lesson in empathy and resilience. Get it here on Amazon.

My Body Sends a Signal by Natalia Maguire
My Body Sends a Signal is a fantastic book to teach kids about emotions, big and small. Not only does it do a wonderful job at showing kids that their feelings are important, but it breaks down what each emotion feels like and shows kids what to do with them. The book also includes games, puzzles, and coloring pages to help drive the lessons home. Get it here on Amazon.

The Feeling Flower by Leah Mahealani Dakroub
The Feeling Flower follows a flower named Zippy and her feelings throughout the day. How does she feel when it's sunny, or rainy? This title lets little kids know that a day doesn't have to be absolutely perfect to be a good day. Get it here on Amazon.

The Feelings Book by Todd Parr 
Every face has a feeling attached. This is a simple board book to help us explore what faces we make when we're feeling strongly. Are you mad? Sad? It's a fun book to play in the mirror and practice noticing yours and others' emotions. Get it here on Amazon.
When Sadness is at Your Door by Eva Eland 
When sadness arrives, what do we do with it? Do we ignore it? Why is it here? This book helps kids realize that sometimes sadness doesn't go away so quickly, but instead of being afraid of this feeling, they find that they can learn from it. Get it here on Amazon.  
This is the story of how Humpty Dumpty learned how to get back up again. After we fall, getting back up can be scary. We watch Humpty recover outwardly but suffer from still being afraid. It's a lovely book about how trauma, healing, and emotional resiliency. Things happen, but we will never learn to fly if we can't let ourselves heal. Get it here on Amazon.
Tiger Days by M.H. Clark
Tiger Days associates different emotions with different animals and conveys the message that all feelings are valid and "okay" — children really get a kick out of using the animal descriptors to talk about and label their own feelings (i.e., "today I feel like a turtle").

The Color Monster, Anna Llenas
This fun book explores the emotional spectrum through the color wheel — and a cute monster! A kid favorite :).

12
Your second block of text...