Corduroy Color-Matching Activity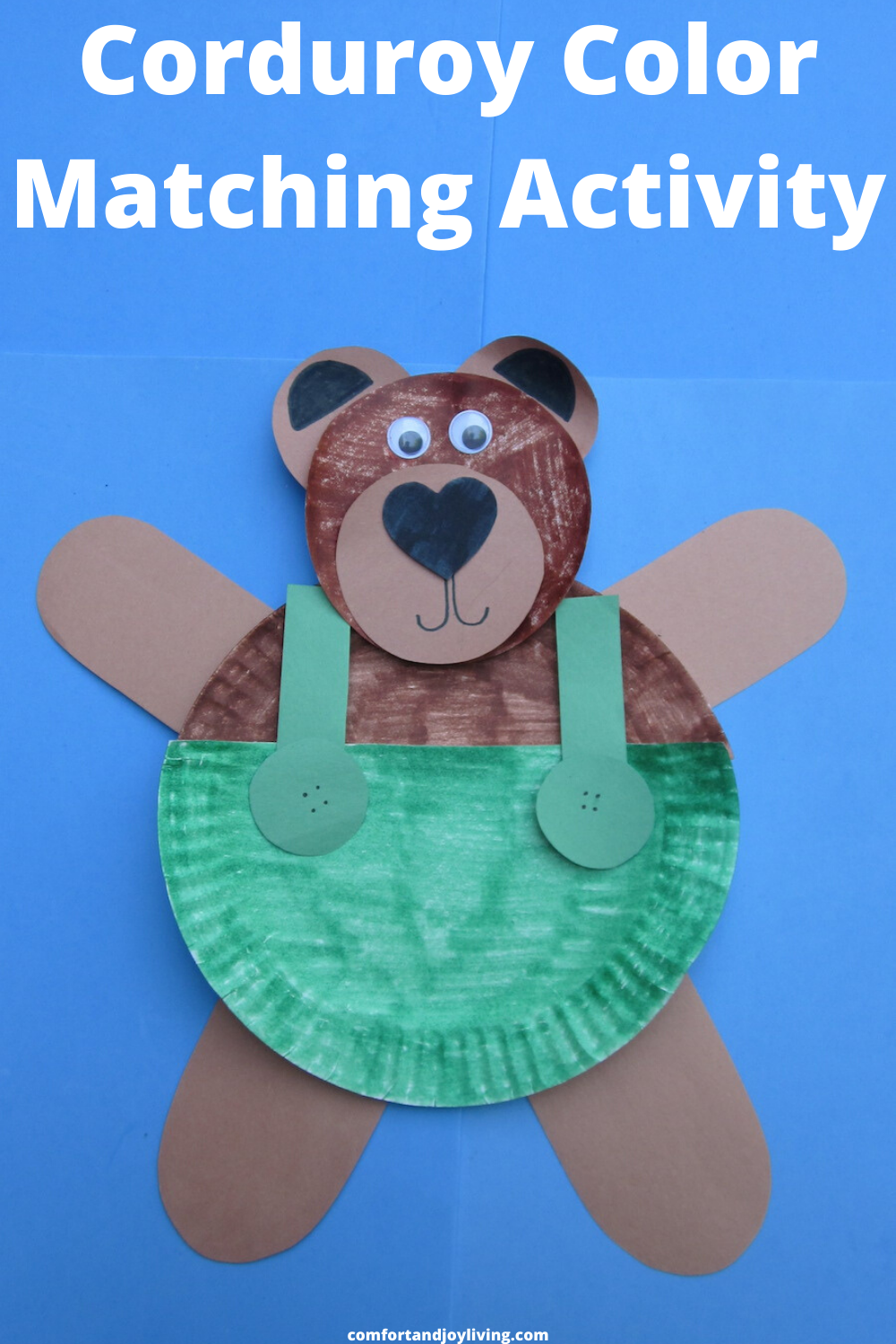 My children really enjoyed the book "Corduroy". It's such a sweet story and it teaches so man good life lessons. In re-reading the book to my youngest the other day. I was inspired to come up with this cute color matching activity based on this character. If your child is learning colors, this is a fun craft to help him learn.
To make this craft, you'll need:
3 paper plates (or more for additional colors)
Paint in brown, green, blue, red, orange and yellow colors
Construction paper in brown, green, blue, red, orange and yellow
Corresponding colored buttons, if you have them
Googly yes
Black sharpie
Glue
Double-sided tape

Cut a circle out of brown paper for the bear's head. Add googly eyes, and draw a nose and mouth. Cut out the ears with brown paper and glue onto the head. Then using brown paper, cut the arms and legs. Attach double-sided tape to the top of the legs. Cut the paper plates in half and have your child paint one half brown. Glue the head on to the brown painted plate, then glue the arms to back of the plate.


Then, have your child paint the halves with the other paint colors. For the overalls, cut out 2 strips of paper (1" wide, 2" long) out of each color for the straps. Cut 2 circles out of each color for the buttons. Have your child glue the buttons onto the straps. Line them up on a table.

For the activity, place the green paper plate half onto the body of the bear and add the legs. Have your child pick out the green straps and buttons and place them on the bear. Proceed with additional the colors.

Leave a comment.
Your email address will not be published.