Paper Plate Cow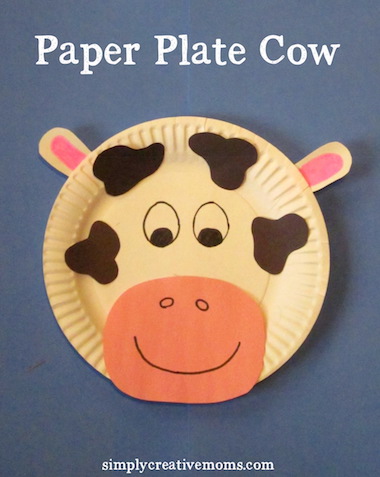 Spring is here and I love taking the kids to a local farm to see all the baby animals.  A trip like this always inspires me to create animal crafts with my kids, and I decided to make this paper plate cow that is so easy and fun to make.
What you'll need:
Paper plate
black, white and pink construction paper
black sharpie
Take your paper plate and draw the eyes with a black sharpie. Cut out a few shapes from the black construction and have your child glue them onto the plate. Cut out the mouth and nose area out of pink paper and have your child glue it onto the plate. Have your child draw in a mouth and nostrils. Cut out some ears from white and pink paper and glue them to the back of the plate. And there you have it: a cute paper plate cow.

Leave a comment.
Your email address will not be published.