Octopus Counting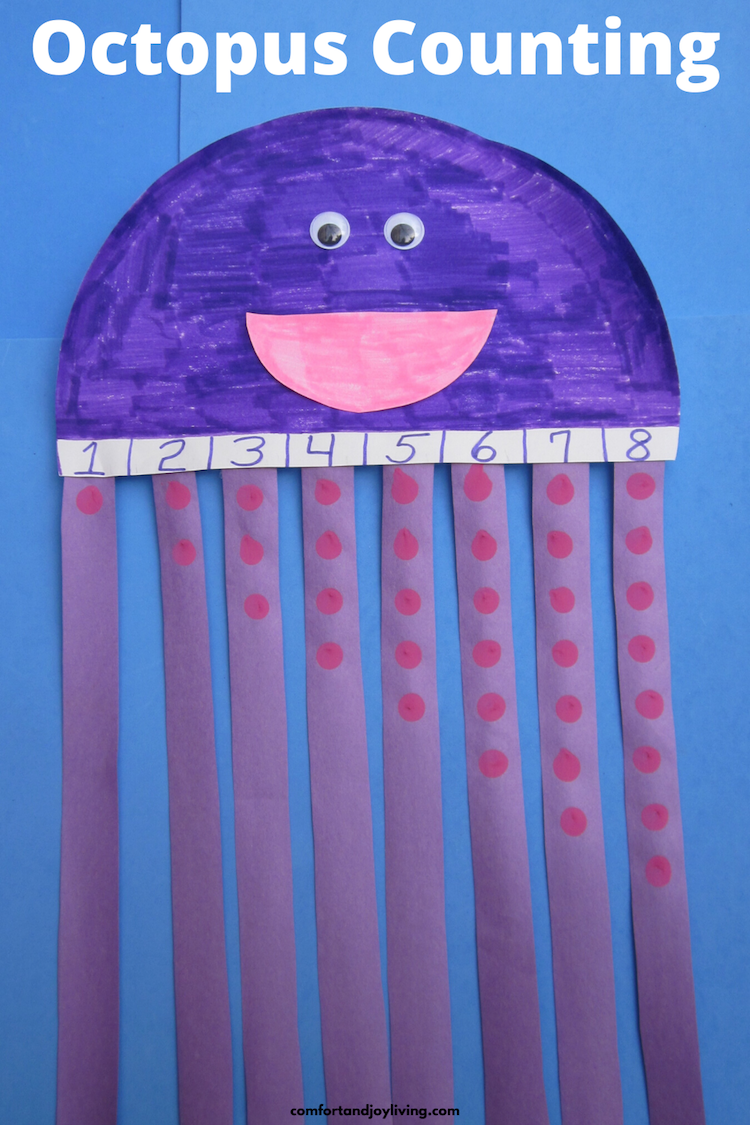 If your child is learning numbers, this is a cute fingerprint craft to teach them. To make this, you'll need:
Construction paper
Paint
Googly eyes
Glue
Cut out the shape of the head out of paper or use a paper plate and cut in half. Place the googly eyes on the head. If using dark colored paper, cut a strip of paper the length of the bottom of the head and glue it on. Write numbers 1 through 8 across the bottom of the head. Then cut 8 strips of paper about 10 inches long and attach the ends to the back of the head under each number. Put out paint and have your child place the number of dots with their fingertips according to the number written at the  at the top.

Leave a comment.
Your email address will no be published.