If You Give a Mouse a Cookie Math Activity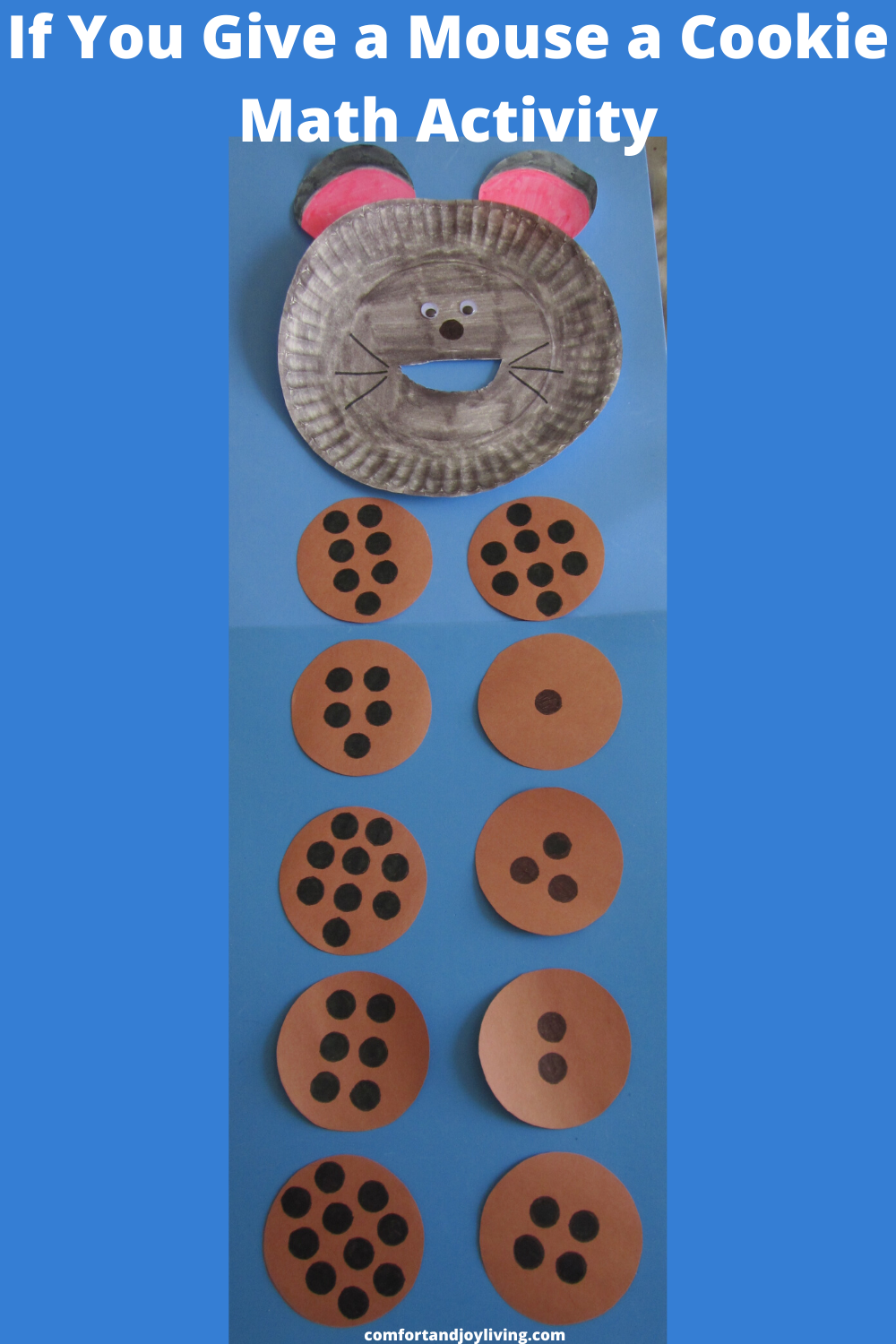 Have you read "If You Give a Mouse a Cookie" to your child yet? I've read it to my children numerous times and I became inspired to create a fun learning activity based on the book. In addition, your child can have fun making the cute paper mouse craft. If you would like to create this enjoyable math lesson for your child, here is what I did.
What you'll need:
Paper plate
Gray marker or crayon
Brown, black, white and pink construction paper
Googly eyes
Black sharpie
For the mouse. Have your child color the paper plate. Cut a mouth out of the plate. Let your child glue the eyes on. Cut a circle out for the nose and glue it on and let your child draw in some whiskers. Cut out ears and let your child color them in.
For the cookies, cut out 10 circles out of the brown paper. Add 1 to 10 "chocolate chips" on the circles. Lay them out on a table. Call out a number between 1 and 10 and ask your child to "feed" the mouse the cookie with the corresponding number of chocolate chips that you just called out.

Leave a comment.
Your email address will not be published.