Caterpillar Name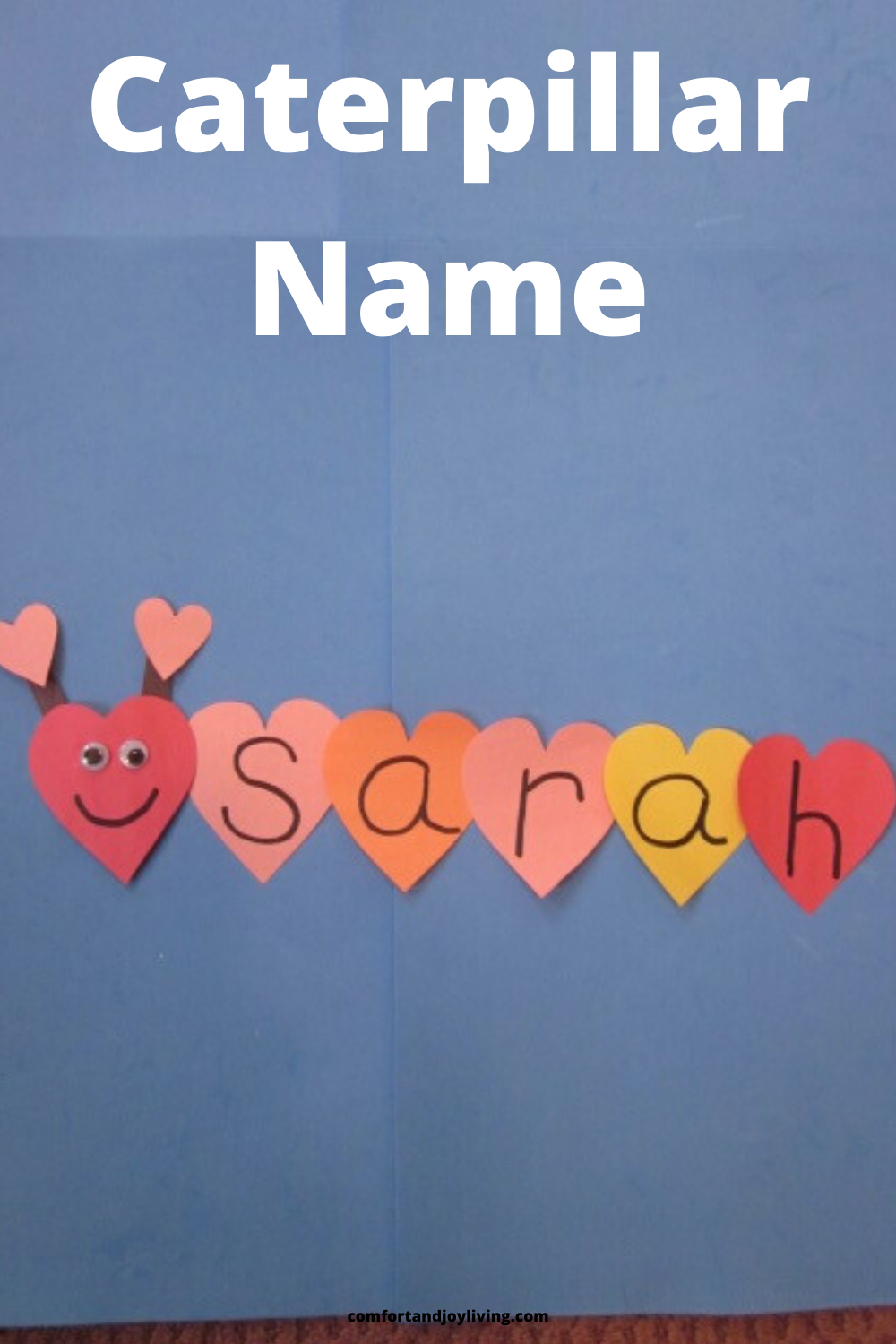 Help your child learn their name with this cute caterpillar name craft.
What you'll need
Construction paper
Googly eyes
Glue
Black Sharpie
Cut enough hearts for the letters of your child's name, plus one more for the caterpillar's head. Write the letters of your child's name on the hearts. Have your child spell out their name  and glue  the hearts together. Glue googly eyes to the head and draw in a smile. Cut 2 thin strip of paper about an inch long and glue them onto the top part of the head. Cut 2 small heart and glue them on top of the strips. Glue the head onto the body. You can also keep the hearts detached so your child can continu practicing their name.

Leave a comment.
Your email address will not be published.