Spaghetti Carbonara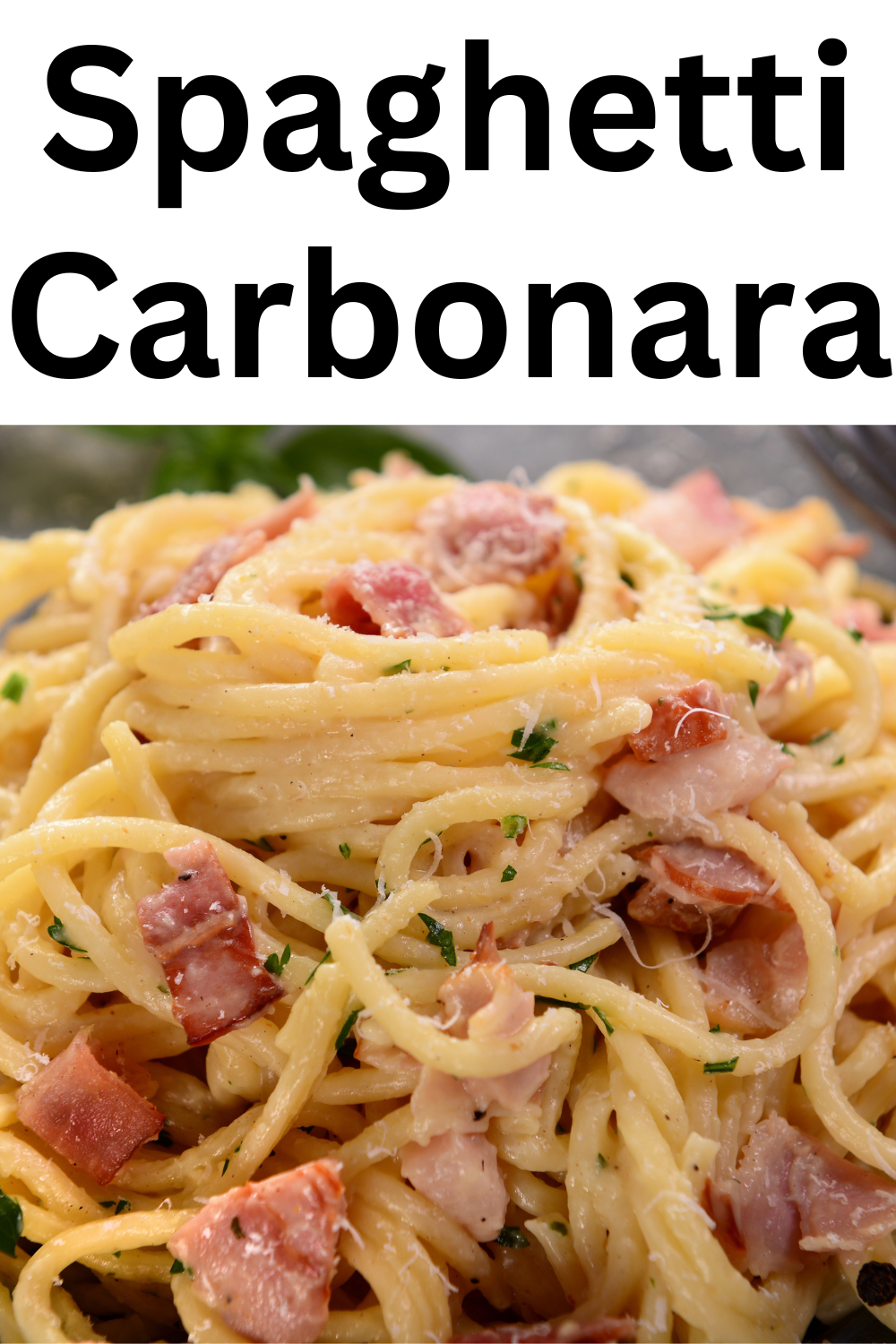 Spaghetti Carbonara is a simple recipe to make and it's easy on the budget too. With this dish, you add an uncooked egg mixture to hot pasta and the heat from the pasta cooks the egg mixture which makes a rich and creamy sauce. Its best if the eggs are at room temperature and you have the egg mixture prepared so that it can be added to the hot pasta quickly.
Spaghetti Carbonara

Prep Time: 5 minutes
Cook Time: 20 minutes
Total Time: 25 minutes
Servings: 6

Ingredients
1-1/2 lb. spaghetti 
8 - 10 slices bacon, diced
4 cloves garlic minced
3 large eggs
1 large egg yolk
1-1/2 cup grated parmesan cheese, plus more for garnish
1 Tbsp olive oil
salt and pepper, to taste
chopped fresh parsley, for garnish (optional)

Directions
In a large pot of boiling salted water, cook pasta according to package directions, until al dente. Reserve 1 cup of pasta water and drain well.
In a small bowl, whisk eggs and cheese together, set aside.
In a large skillet, add the bacon and cook until almost crispy, about 6-8 minutes; set aside. Add garlic and cook until fragrant, about 1 minute. Turn off the heat and set aside.
When the pasta is done, reserve 1 cup of pasta water and drain well.
Add the pasta to the pan with bacon and garlic. Add in the egg and cheese mixture and 1/2 cup of the paster water.
Using tongs, mix well, season with salt and pepper, to taste. Add more pasta water is needed.
Serve immediately, garnished with parsley and additional cheese, if desired.

Leave a comment.
Your email address will not be published.