Shrimp Fettuccine Alfredo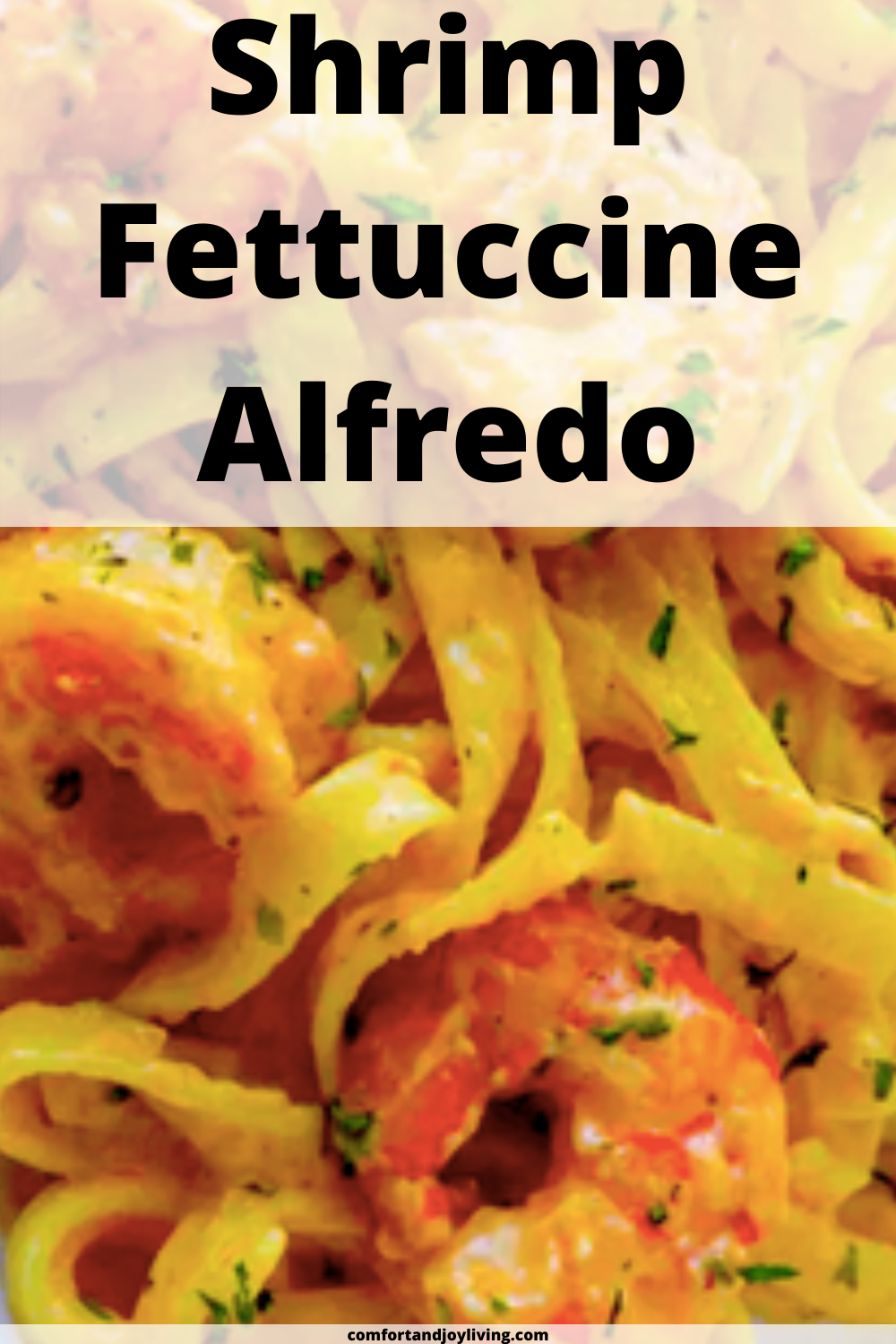 Shrimp Fettuccine Alfredo

Prep Time: 10 minutes
Cook Time: 15 minutes
Total Time: 25 minutes
Servings: 4 servings

Ingredients

1/2 lb fettuccine
1 lb shrimp, peeled and deveined 
salt and pepper, to taste
4 Tbsp unsalted butter
2 garlic cloves, minced
1 cup heavy cream
 3/4 cup freshly grated parmesan cheese
4 Tbsp unsalted butter

Directions

Bring a large pot of salted water to boil. Add pasta and cook al dente, according to package directions. Make sure not to overcook the pasta because it will continue to cook in the hot Alfredo sauce. When pasta is done, strain it and place it back in the pot.
Season the shrimp with salt and pepper. In a large skillet over medium high heat, add 2 tablespoons butter and let melt. Add the shrimp and cook on each side, stirring occasionally, until they are pink and opaque, about 1-2 minutes. Remove and set aside.
In a saucepan, melt 2 tablespoons butter over medium low heat. Add the garlic and cook, stirring, until fragrant, 30 to 60 seconds.
Stir in the heavy cream and whisk to combine. (Don't let it boil). Lower heat to medium low and whisk in the Parmesan cheese a few tablespoons at a time, stirring continuously, until cheese has melted. Season to taste with salt and pepper. When sauce is ready, add shrimp and pasta to the sauce and toss to coat.
Sprinkle with parsley, if desired.

Enjoy.

Leave a comment. Your email address will not be published.