Parmesan Crusted Chicken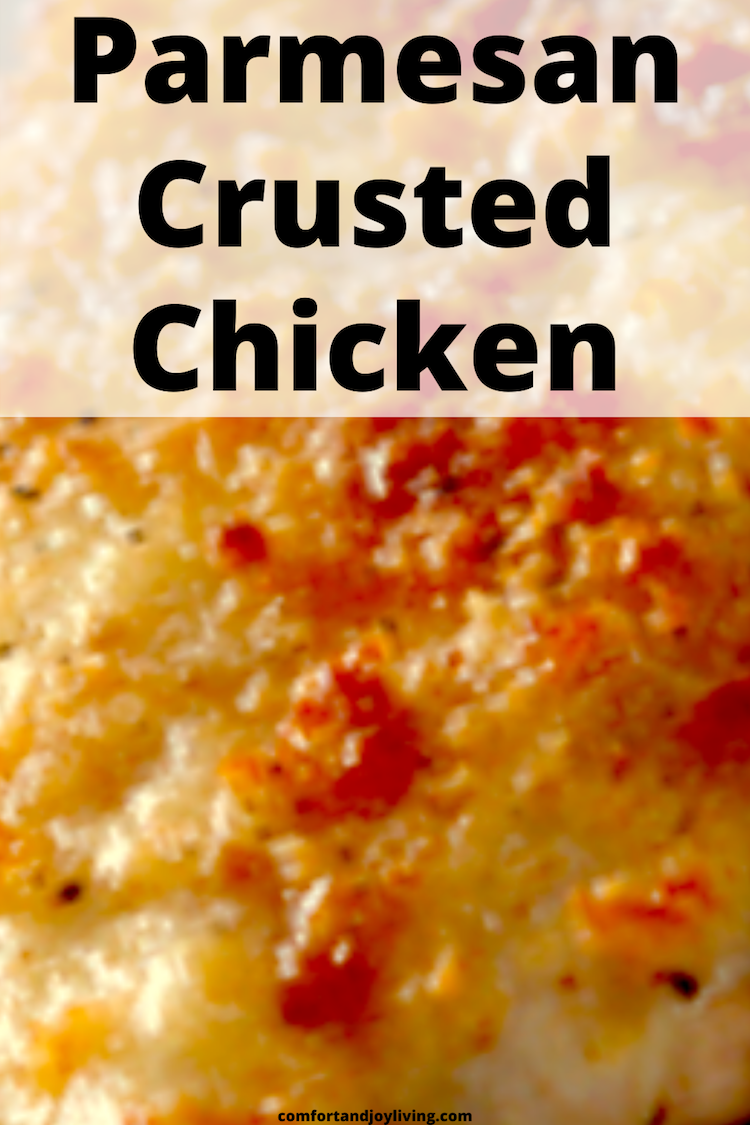 This recipe is not only delicious, but it only requires a few ingredients and is ready in 20 minutes. Make sure to use shredded Parmesan cheese as the grated doesn't work as well. I used butter to cook the chicken as it adds a wonderful flavor and it helps the chicken cook to a perfect golden brown.

Parmesan Crusted Chicken

Prep Time: 15 minutes
Cook Time: 10 minutes
Total Time: 20 minutes
Servings: 4

Ingredients
2 boneless skinless chicken breasts   
1 egg
1 cup shredded Parmesan cheese
1/2 cup Panko bread crumbs
1 tsp garlic powder
1 tsp Italian seasoning
Pinch of salt and pepper
2 tbsp butter (or more oil)
1 tbsp olive oil

Directions
Cut each chicken breast in half horizontally to make 4 pieces. In a shallow bowl, whisk egg.

In another shallow bowl, add Parmesan cheese, breadcrumbs add garlic powder, Italian seasoning, salt and pepper and mix well to combine.
 
Dip each chicken breast in the egg mixture, turn to coat the other side and allow excess egg to drip off. Place in Parmesan mixture and gently press. Turn to coat the other side of the chicken with Parmesan mixture and gently press again. 

Melt butter and add oil in a large skillet over medium-high heat. Place chicken in skillet and cook chicken for 3-4 minutes on one side. Do not move chicken so that the cheese adheres. Gently press down with a spatula.

Turn when the first side is golden brown and coo the other side for 3-4 minutes. Check to see that chicken is fully coked and no longer pink, or when chicken reaches an internal temperature of 165 F. degrees.
Serve immediately.
Enjoy!

Leave a comment.
Your email address will not be published.