Instant Pot Teriyaki Chicken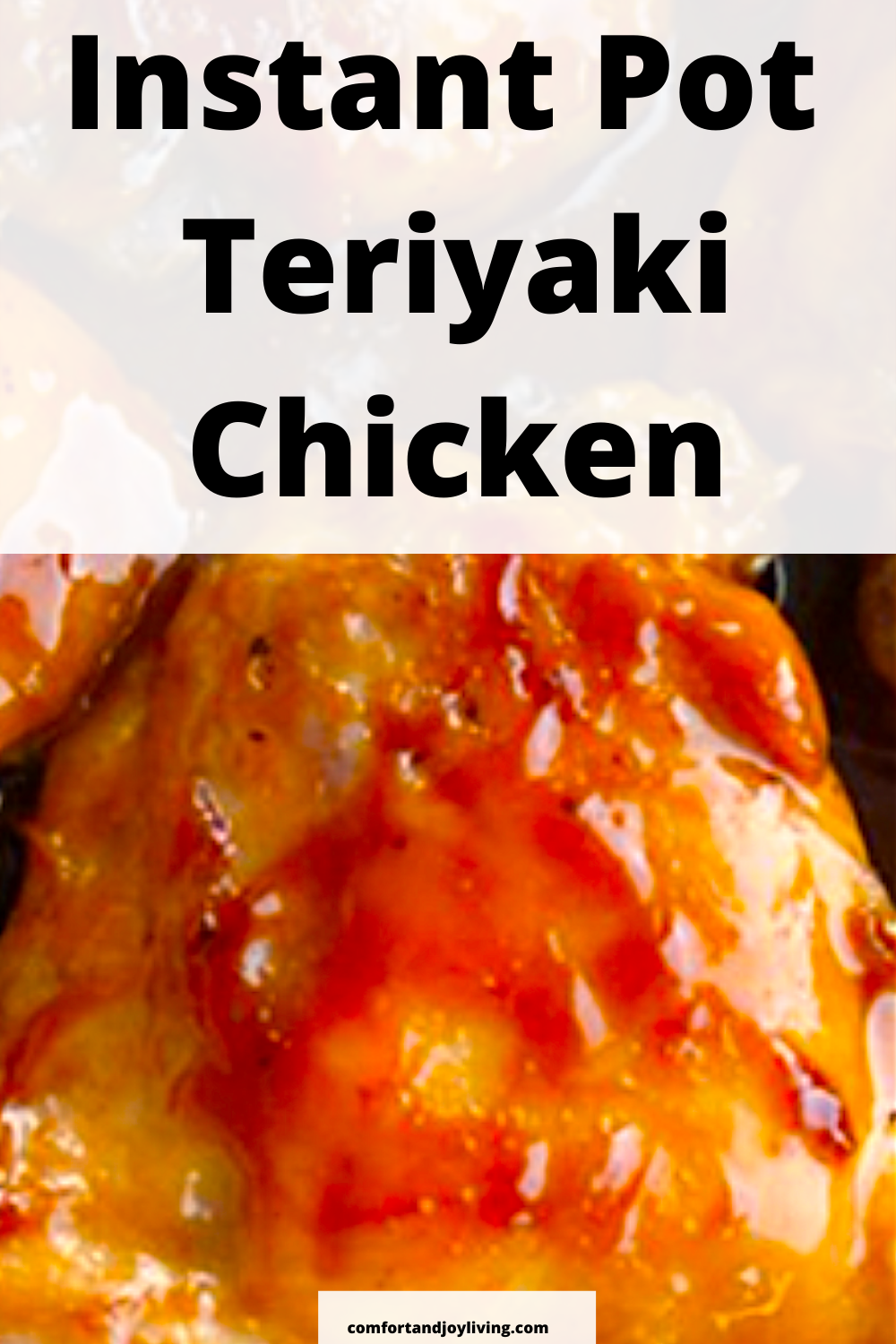 Tender chicken coated in a sweet and tangy teriyaki sauce is a healthy, quick and easy dinner.

Instant Pot Teriyaki Chicken

Prep Time: 10 minutes
Cook Time: 10 minutes
Pressure Build-Up and Release: 20 minutes
Total Time: 40 minutes
Servings: 8

8 boneless skinless chicken thighs
½ cup low-sodium soy sauce
½ cup honey
3 tablespoons rice vinegar
2 tablespoons water
4 cloves garlic, minced
2 tablespoons minced fresh ginger
½ teaspoon crushed red pepper flakes, optional
3 tablespoons cornstarch + 3 tablespoons cold water
sliced green onions, for garnish, optional
sesame seeds for garnish, optional
white rice or quinoa, for serving

   Place chicken in Instant Pot. In a medium bowl, whisk together the soy sauce, honey, rice vinegar, water, garlic, ginger, and red pepper flakes. Pour over chicken.
   Place lid on pressure cooker, turn vent to seal. Set to cook on HIGH pressure for 10 minutes
   When the timer is done, allow the pressure to release naturally for 10 minutes, then do a quick release of any remaining pressure if needed. (check your owner's manual for more specific instructions).
   Open the lid and use a slotted spoon to remove the chicken and place it on a plate. Turn the pot to SAUTE mode.
   Whisk together the 3 tablespoons of cold water. Once the liquid in the pot starts to simmer, slowly whisk in the cornstarch. Continue to whisk to ensure the sauce is smooth and doesn't have any lumps. Cook for about 1 or 2 until sauce thickens.
   Turn to Instant Pot OFF and add the chicken back to the pot and toss to coat in the sauce.
   Serve over rice or quinoa and garnish with green onions and sesame seeds, if desired

Nutrition: Calories: 457kcal | Carbohydrates: 29g | Protein: 55g | Fat: 11g | Saturated Fat: 2g | Cholesterol: 269mg | Sodium: 897mg | Potassium: 768mg | Sugar: 21g | Vitamin A: 140IU | Vitamin C: 0.9mg | Calcium: 34mg | Iron: 2.8mg

Leave a reply.
Your email address will not be published.