Wendy's
®

Copycat Chili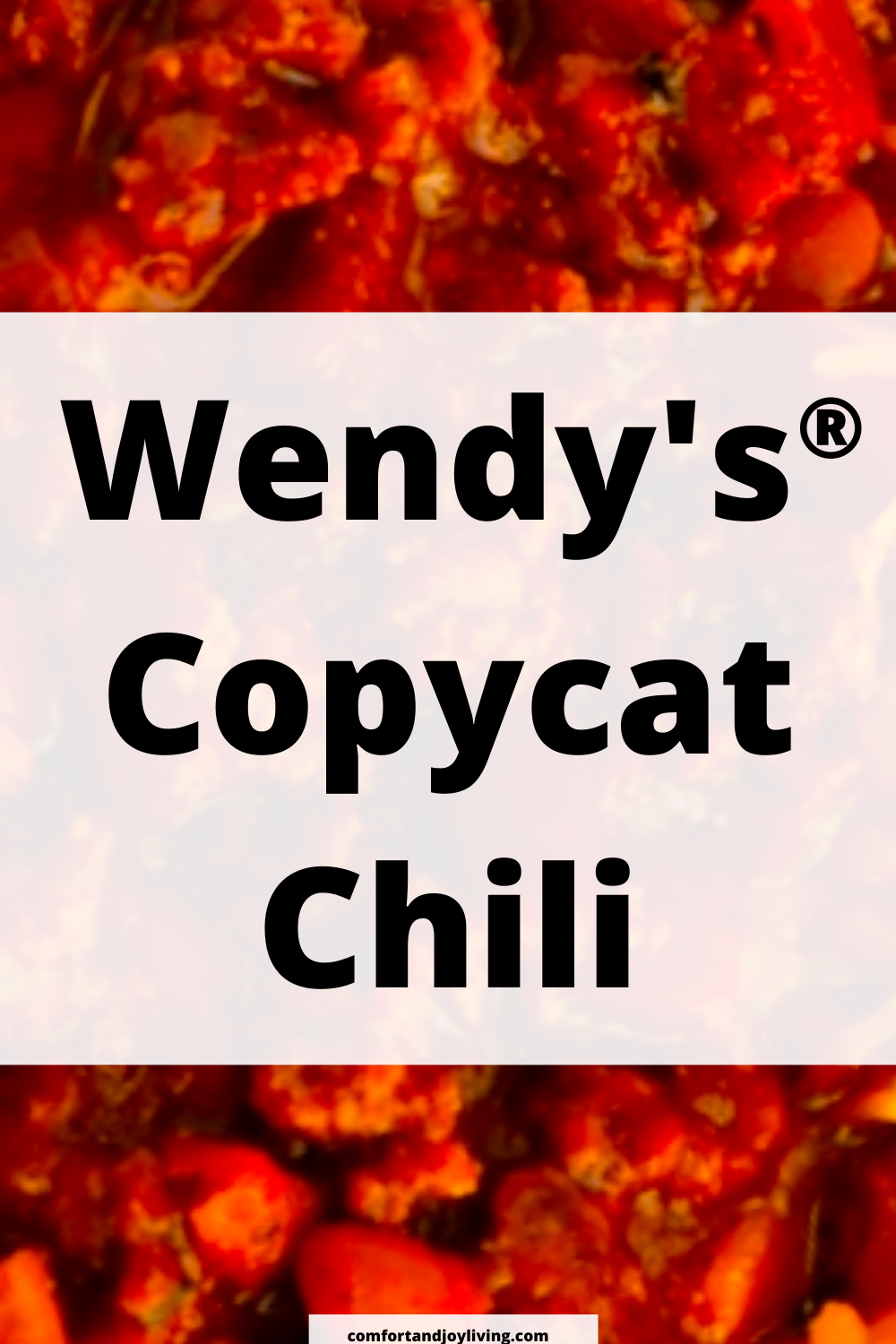 Wendy's® Chili

Prep Time: 10 minutes
Cook Time: 3 hours
Total Time: 3 hours, 10 minutes
Servings: 10

Ingredients
2 pounds ground beef
5 celery ribs, chopped
1 yellow onion, chopped
1 green bell pepper, diced
1  tablespoon garlic, minced
1 (15 oz.) can stewed tomatoes
1 (10 oz.) can diced tomatoes and green chilis
 1 (29-oz) can tomato sauce
1 (15 oz.) can chili beans, DO NOT drain
1 (15 oz.) can dark red kidney beans, drained
1 cup water
1 (1.25 oz) package McCormick Mild Chili Seasoning 
salt and pepper, to taste
shredded cheddar cheese for garnish.

Directions
In a stock pot over medium-high heat, brown the beef, breaking it apart with a wooden spoon, until it's no longer pink. Drain the fat from the pot. 
Add in the celery, onion, and green bell pepper and cook until onion is translucent, about 5 minutes. Add garlic and cook for 1 minute, until fragrant. Pour in stewed tomatoes, diced tomatoes with green chiles, tomato sauce, canned beans and water. Season with chili seasoning, salt and ground black pepper. Stir to combine well and bring to a boil. Reduce heat and simmer for 3 hours, uncovered, stirring occasionally. When serving, garnish with some shredded cheddar cheese.

Enjoy!


Leave a reply
Your email address will not be published.