30 Minute Creamy Tuscan Chicken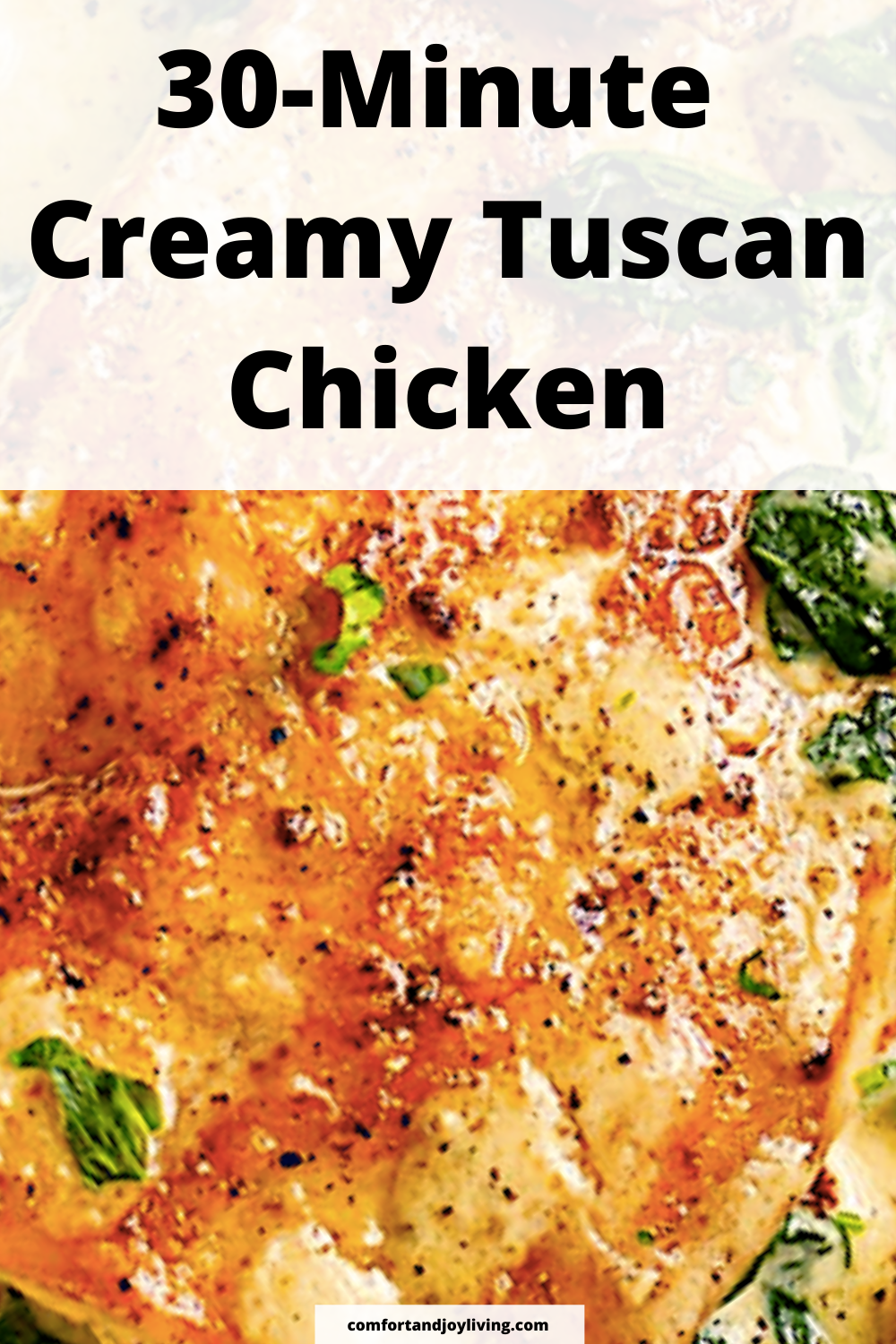 30-Minute Creamy Tuscan Chicken

Prep: 10 minutes
Cook: 20 minutes
Total: 30 minutes
Servings: 4 servings

Ingredients
2 large boneless skinless chicken breasts
2 tablespoons olive oil
5 garlic cloves, minced
1 teaspoon Italian seasoning
1/2 cup sun-dried tomatoes, juliened (see Note)
1/2 cup chicken broth
1 cup heavy cream
1/2 cup parmesan cheese
1 cup spinach chopped

Directions
   Cut chicken breasts horizontally in half, to make 4 fillets. 
   In a large skillet over medium-high heat, add olive oil and add the chicken. Cook on both sides until cooked through and golden brown, 4-5 minutes per side. (Work in batches if your pan isn't large enough.) Transfer to a plate and cover to keep warm.
   In same pan, add garlic, Italian seasoning, sun-dried tomatoes, chicken broth, heavy cream and parmesan cheese and stir to combine. Bring to a boil, stirring occasionally until thickened, 5-7 minutes. Add the spinach and let it simmer until the spinach starts to wilt. Return chicken to pan and spoon the sauce over the chicken. Serve immediately.

Notes: For the sun-dried tomatoes, you can use dry packaged sun-dried tomatoes. If you use the ones that come in a jar, be sure to drain oil and blot off any excess oil.


Leave a reply.
Your email will not be published.