Easy Tamale Pie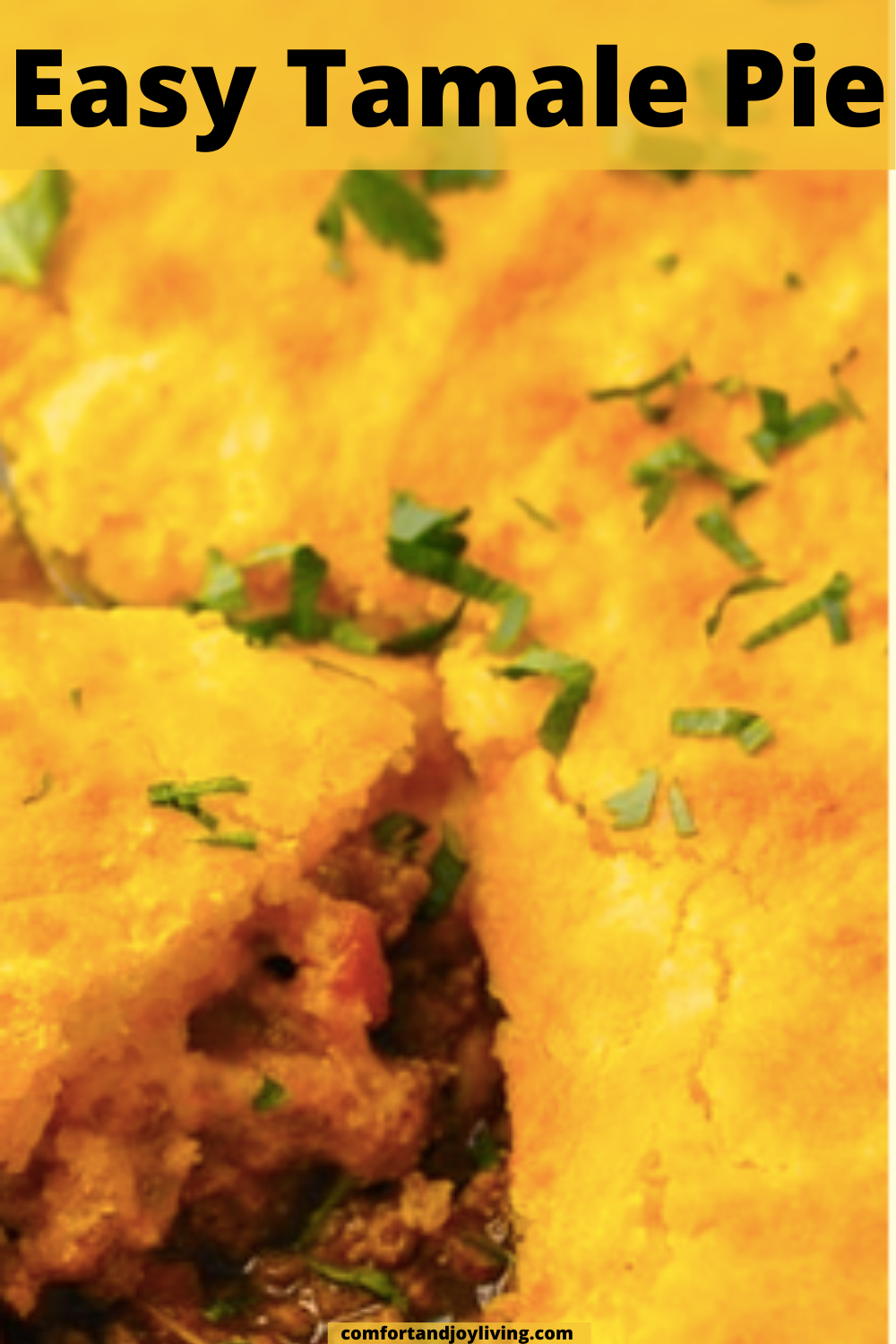 Easy Tamale Pie

Prep Time: 15 minutes
Cook Time: 30 minutes
Total Time: 45 minutes
Serves: 4 - 6

Ingredients
2 tablespoons oil
1 small onion, chopped
2 garlic cloves, minced
1 pound ground beef
salt and pepper, to taste
10 ounce can red enchilada sauce
1 teaspoon chili powder
1 cup corn kernels
1 cup shredded Monterey jack or cheddar cheese
1 box of store-bought cornbread mix (such as Jiffy or Bob's Red Mill), plus ingredients listed on package, such as milk and eggs
Sour cream, avocado, or cilantro for garnish, optional

Directions
Preheat oven to 400ºF. Grease a 9" pie pan or 9"x9" baking dish.

In a large skillet, heat oil over medium heat and cook onion until softened, 3-5 minutes. Add garlic and cook for an additional 30 seconds. Add the beef, breaking up the meat with a spatula and season with salt and pepper, to taste. Cook until beef is cooked through and browed.

Add the enchilada sauce, chili powder and corn and stir until mixture is well combined. Turn the heat to medium-low, bring to a simmer and cook for 5 minutes. Add 1 cup cheese and stir until well combined and melted. Pour the beef mixture into the pie pan or baking dish and smooth into an even layer.

Prepare the cornbread according to package instructions. Spread the batter over the meat mixture in an even layer, completely covering the meat.

Bake until golden brown, 20 to 30 minutes. Remove from oven and allow to cool for a few minutes before serving.

Serve with sour cream, avocado, or cilantro, if desired.

Leave a reply.
Your email address will not be published.