Salisbury Steak with Mushroom Gravy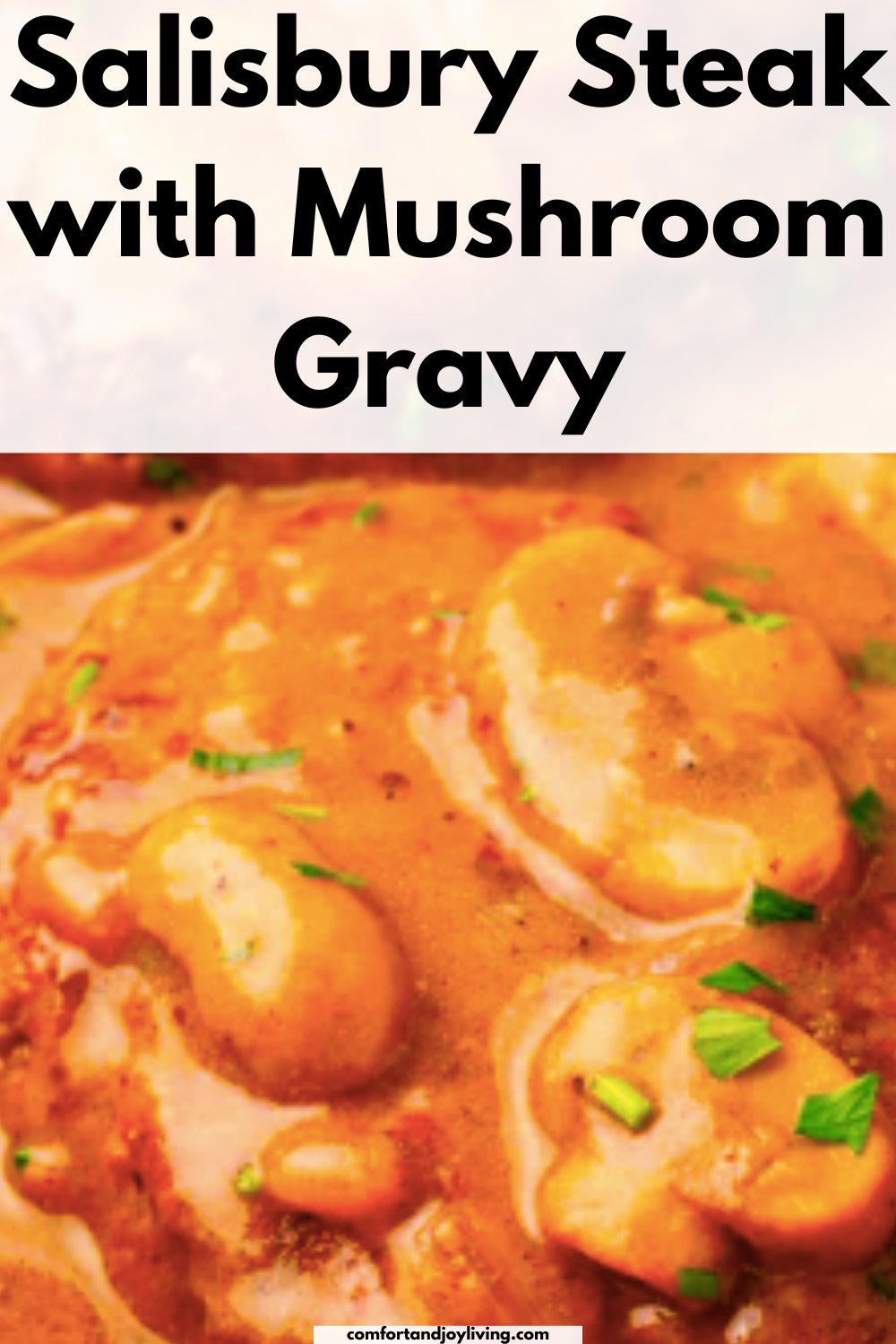 Salisbury Steak with Mushroom Gravy


Prep Time: 10 minutes
Cook Time: 20 minutes
Total Time: 30 Minutes
Servings: 4
Ingredients
For the Steaks
1 pound lean ground beef
1/4 cup Panko breadcrumbs
1 large egg, beaten
2 teaspoons ketchup
1 teaspoon Dijon mustard
1/2 teaspoon dried oregano
1 teaspoon kosher salt
1 tablespoon extra-virgin olive oil
For the Mushroom Gravy
2 tablespoons unsalted butter
2 tablespoons flour
1-1/2 cups beef stock
1 tablespoon ketchup
1 teaspoon Worcestershire sauce
1/2 teaspoon onion powder
1 (8 ounces) package cremini mushrooms, sliced
Salt and pepper, to taste

Instructions
   In a large bowl, mix ground beef, Panko breadcrumbs, beaten egg, beaten, ketchup, Dijon mustard, dried oregano, and kosher salt until well combined.
   Shape the mixture into 4 equal oval patties, about 3/4-inch thick.
   In a large nonstick skillet, heat the olive oil over medium-high heat. Add the steaks and cook for about 3 minutes per side until they get a nice golden crust, reducing the heat if they're browning too much. (They will be partially cooked and will finish cooking in a later step) Transfer to a plate with a slotted spoon, leaving drippings in the pan.
   Reduce the heat to medium and add butter. Once melted, add in the flour and whisk until combined and no lumps remain.
   Reduce heat to medium-low and pour in the beef stock, whisking well. Add in the ketchup, Worcestershire, onion powder, whisking to combine.
   Add in the mushrooms, then simmer for about 5 minutes to thicken. Season with salt and pepper, to taste.
   Add the partially cooked steaks back to the skillet and nestle into the gravy; cover and cook another 10 minutes until cooked through (with an internal temperature of 160 degrees F.)
Nutrition
Calories: 317kcal | Carbohydrates: 11g | Protein: 30g | Fat: 17g | Saturated Fat: 7g | Cholesterol: 138mg | Sodium: 971mg | Potassium: 793mg | Fiber: 1g | Sugar: 3g | Vitamin A: 284IU | Calcium: 44mg | Iron: 4mg
The nutritional information on this website is only an estimate and is provided for convenience and as a courtesy only. The accuracy of the nutritional information for any recipe on this site is not guaranteed. It should not be used as a substitute for a professional nutritionist's advice.
Leave a reply.
Your email address will not be published.