Pumpkin Chili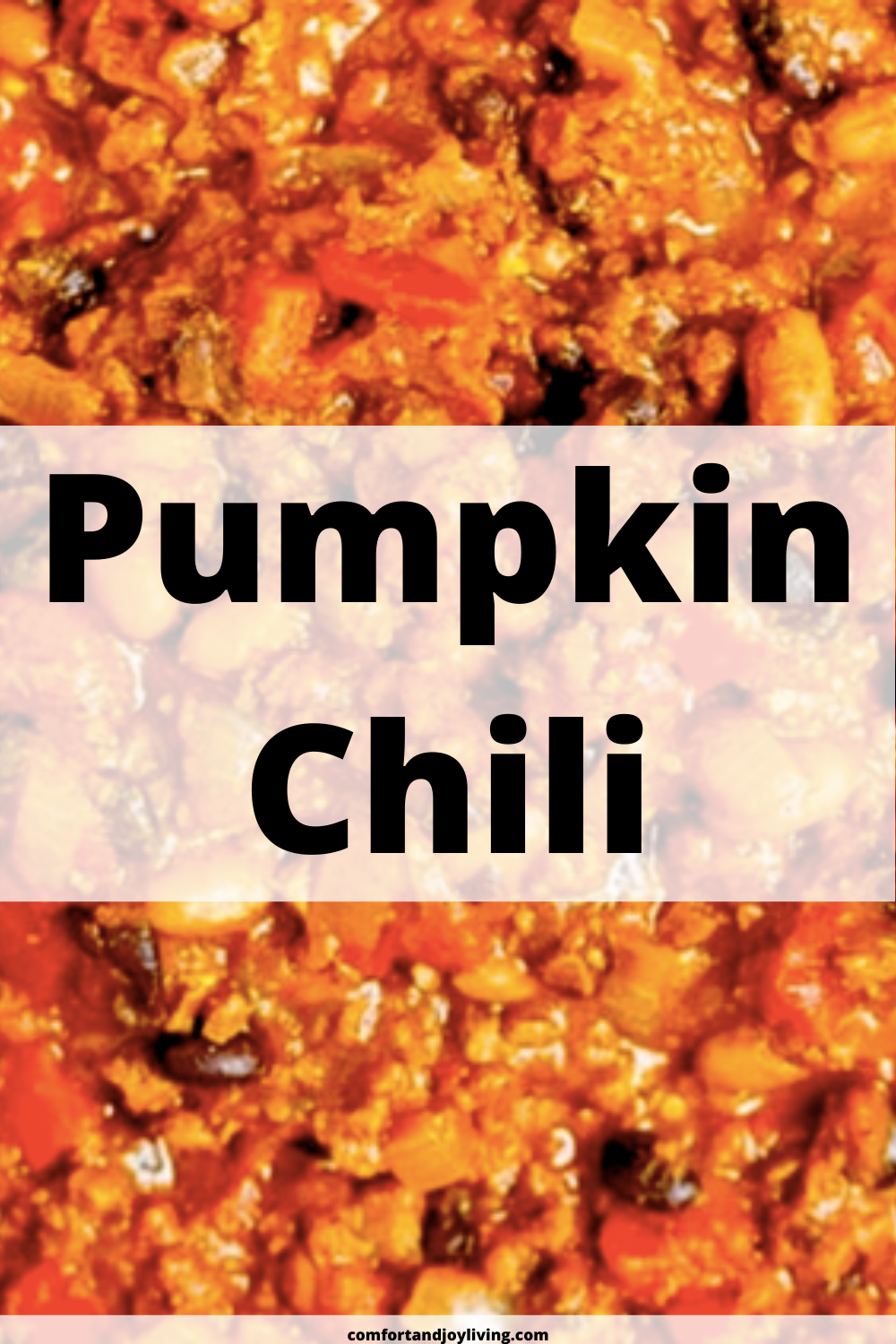 Prep Time: 10 minutes
Cook Time 20 minutes
Total Time: 30 minutes
Servings: 4
 
Ingredients
1 tablespoon vegetable oil
1 medium yellow onion, diced
1 large red bell pepper, diced
2 cloves garlic, minced
1 lb. ground beef (or turkey)
2 14.5-ounce cans diced tomatoes, with juices
1 (15 oz.) can pumpkin puree
1 cup chicken broth
1 (15 oz can) black beans, drained  
1 (15 oz can) pinto beans, drained
1 tablespoon chili powder
1 teaspoon cumin
salt and pepper, to taste
shredded cheese, sour cream and sliced avocado, for serving, if desired

Directions
Heat the oil in a pot over medium heat. Saute the onion and bell pepper until tender. Add the garlic and cook until fragrant, 30 seconds. Stir in the beef and cook until browned. When beef is cooked through, add the tomatoes, pumpkin puree, chicken broth, black beans and pinto beans. Season with chili powder, cumin, and salt and pepper to taste.
Increase the heat to high, and when it starts to boil, reduce the heat to medium-low and simmer for 20 minutes, stirring periodically, until heated through and flavors are incorporated. Serve with cheese, sour cream and sliced avocado.
Enjoy!

Leave a reply.
Your email address will not be published.