Philly Cheesesteak Pasta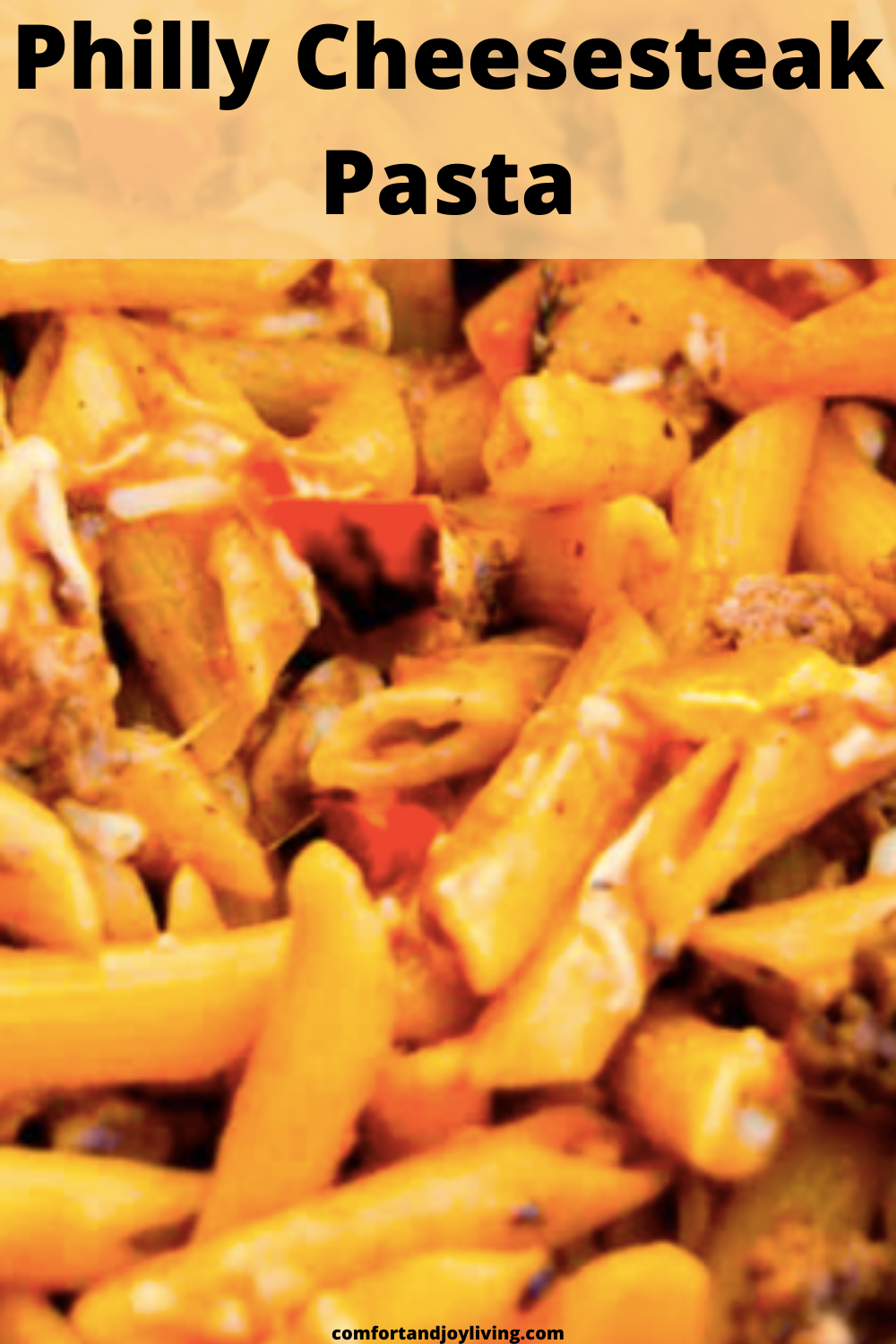 Prep Time: 10 minutes
Cook Time: 25 minutes
Total Time: 35 minutes
Serves: 4

Ingredients
10 ounce penne pasta (or other short-cut pasta)
1 tablespoon olive oil
1 green or red bell pepper, diced
1 yellow onion, chopped
2 teaspoons garlic, minced
1 pound lean ground beef
2 tablespoons butter
2 tablespoons flour
2 cups milk
1 cup shredded provolone cheese

Directions
Cook pasta in a pot of salted water until al dente, according to package directions. Drain in a colander and set aside.

Heat oil in a skillet over medium-high heat. Add the bell pepper and onion, stirring often, until tender, about 5 minutes. Add the garlic and saute until fragrant, about 30 seconds. Add the ground beef, season with salt and pepper and cook until brown and no longer pink, breaking up the meat with a spatula. Drain any fat and return to stovetop.

In pot pasta was cooked in, melt butter over medium heat. Stir in the flour and cook for 1 minute. Slowly whisk in the milk and whisk until thickened, 4-6 minutes. Remove the sauce from the heat and stir in the cheese. Stir until melted and sauce is smooth. Add the pasta and mix to combine. Then add the beef mixture and stir to combine well. Serve warm.

Enjoy!

Leave a reply.
Your email address will not be published.