Slow Cooker Mississippi Pot Roast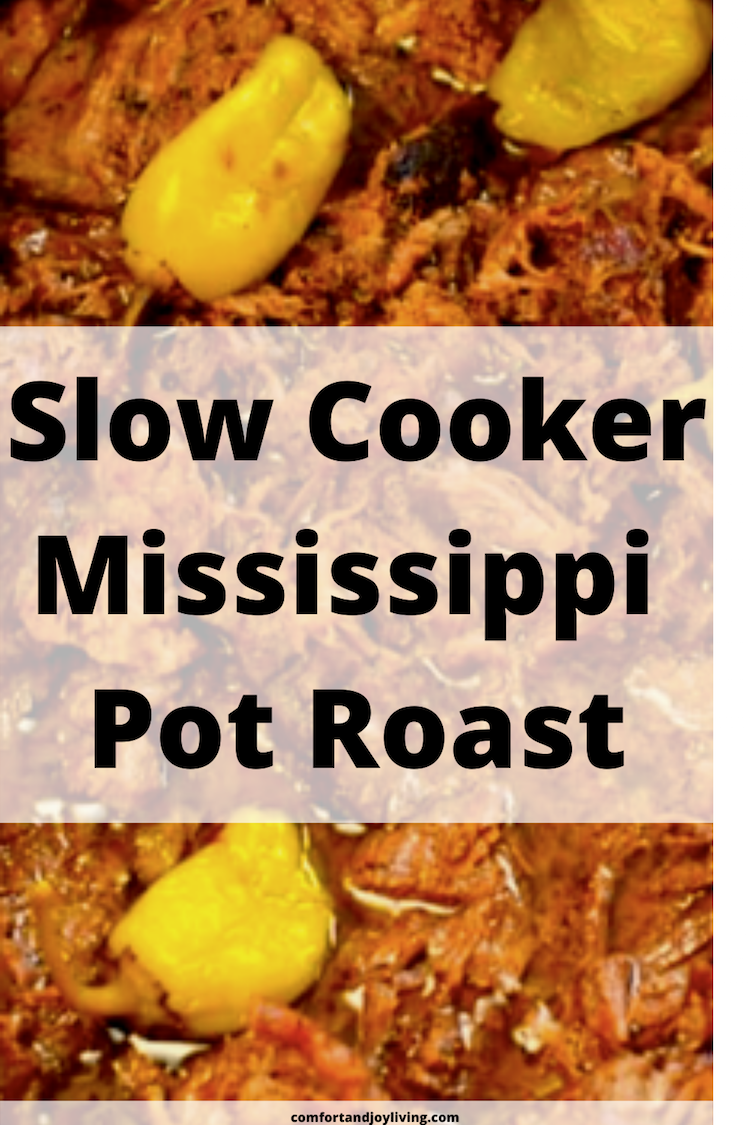 Equipment: (paid link)
Crockpot--I prefer this one because it's programmable with a digital timer.
Slow Cooker Mississippi Pot Roast
Prep Time: 10 minutes
Cook Time: 8 hours
Total Time: 8 hours 5 minutes
Servings: 6

Ingredients
2 tablespoons olive or vegetable oil
1 (3-4 lbs.) chuck roast
1 packet ranch dressing mix
1 packet au jus mix  
1/4 cup (unsalted) butter, cut into slices
4-5 pepperoncini peppers, or more if desired

Directions
Heat oil in a large skillet on high. You want it really hot to brown or "sear" the meat.
Pat dry both sides of the roast with paper towels. Once the skillet is hot, add the roast and cook the meat for 2-3 minutes on each side, or until browned.
Place roast in the slow cooker and sprinkle the top with ranch dressing mix and au jus mix. Place pepper on top of the mixes an add the butter. 
Cover and cook on low for 8 hours. Shred the meat with two forks in the slow cooker. Serve with noodles, mashed potatoes or rice.
Enjoy!

Leave a reply.
Your email address will not be published.