Low-Carb Philly Cheesesteak
Stuffed Peppers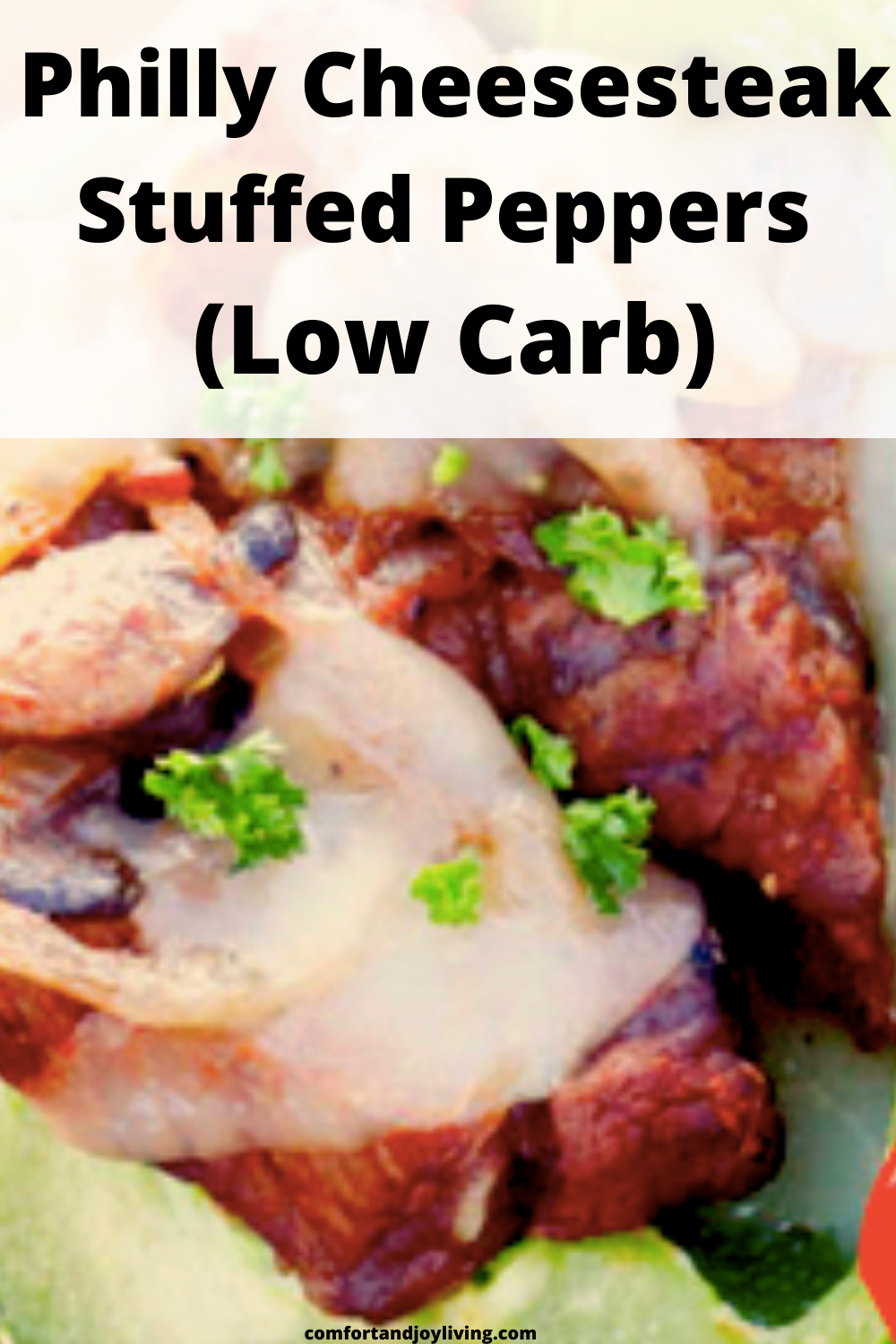 These Philly Cheesesteak Stuffed Peppers are a great low-carb alternative to the classic sandwiches. 

Prep Time: 10 minutes
Cook Time: 30 minutes
Total Time: 40 minutes
Servings: 6 servings

Ingredients
3 green bell peppers, sliced in half and seeded
1 tablespoon butter
1/2 cup onion, thinly sliced
2 cloves garlic, minced
8 ounces baby bella mushrooms, sliced
salt and pepper, to taste
1 pound steak, sliced very thin
12 slices Provolone cheese
parsley for garnish (optional)


Directions
Preheat oven to 400ºF.

Cut the peppers lengthwise and remove seeds and ribs.
Spray a 9x13 baking dish with non-stick cooking spray. Place the peppers in the dish, cut side up, for 15 minutes.

While the peppers are cooking, prepare the filling. In a large saute pan, over medium-high heat, add the butter. When the butter has melted, add the onions and mushrooms and sauté, stirring occasionally, until they  have softened. Add the garlic and stir for 30 seconds, or until fragrant. Remove the onion mixture from the pan and set aside.

Season the steak with salt and pepper. Add the steak to the pan and sauté on both sides until browned and cooked through. Add the onion mixture back into the pan and combine.

When the peppers are done cooking, place one slice of cheese in each pepper half, fill each pepper half with the meat mixture, then add another slice of cheese on top of each pepper.

Broil the peppers for 3 minutes or until cheese is golden brown and melted. Watch them so they don't burn. Garnish with parsley, if desired, and serve immediately.
Enjoy!
Nutrition Facts Serving size: 1 Servings: 6 Amount per serving   Calories 398 % Daily Value* Total Fat 20.9g 27% Saturated Fat 12.1g 60% Cholesterol 112mg 37% Sodium 543mg 24% Total Carbohydrate 8.9g 3% Dietary Fiber 1.6g 6% Total Sugars 4.4g   Protein 43.4g   Vitamin D 1mcg 7% Calcium 439mg 34% Iron 3mg 19% Potassium 644mg 14% 
Leave a reply.
Your email address will not be published.