Honey Mustard Pretzel Chicken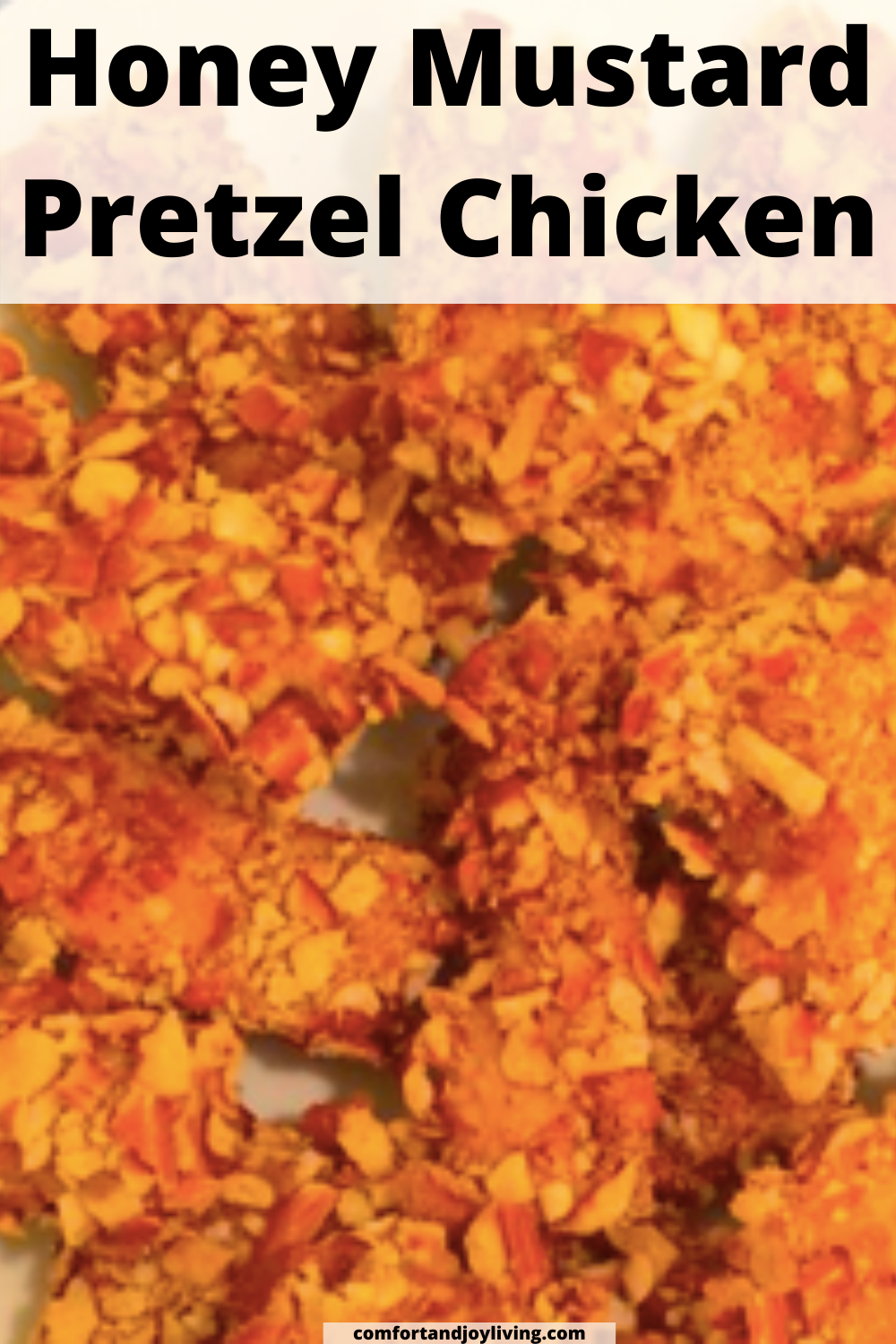 Prep Time: 10 minutes
Cook Time: 20 minutes
Total Time: 30 minutes
Serves: 4

Ingredients
2 cups pretzels
1 cup all-purpose flour
2 large eggs
1/2 cup honey mustard, plus more for serving
1-½ lbs. skinless, boneless chicken breasts, cut into 1-inch pieces

Directions
   Preheat oven to 400 F. Line a baking sheet with parchment paper or spray with non-stick cooking spray.

   In a food processor, pulse the pretzels until they're coarsely ground. Place the pretzels in a shallow bowl. Place the flour in another shallow bowl. In a third shallow bowl, whisk together the eggs and the honey mustard.

   Coat each chicken piece in the flour and shake off any excess. Dip each piece in the egg mixture and let excess drip off. Then roll them in pretzels and press them into the pretzels to ensure that they adhere. Place on baking sheet. Bake for 15 - 20 minutes, turning once halfway through, until golden brown and cooked through with an internal temperature of 165 F degrees. Serve with honey mustard.

Leave a reply.
Your email address will not be published.