Chicken Meatball Parmesan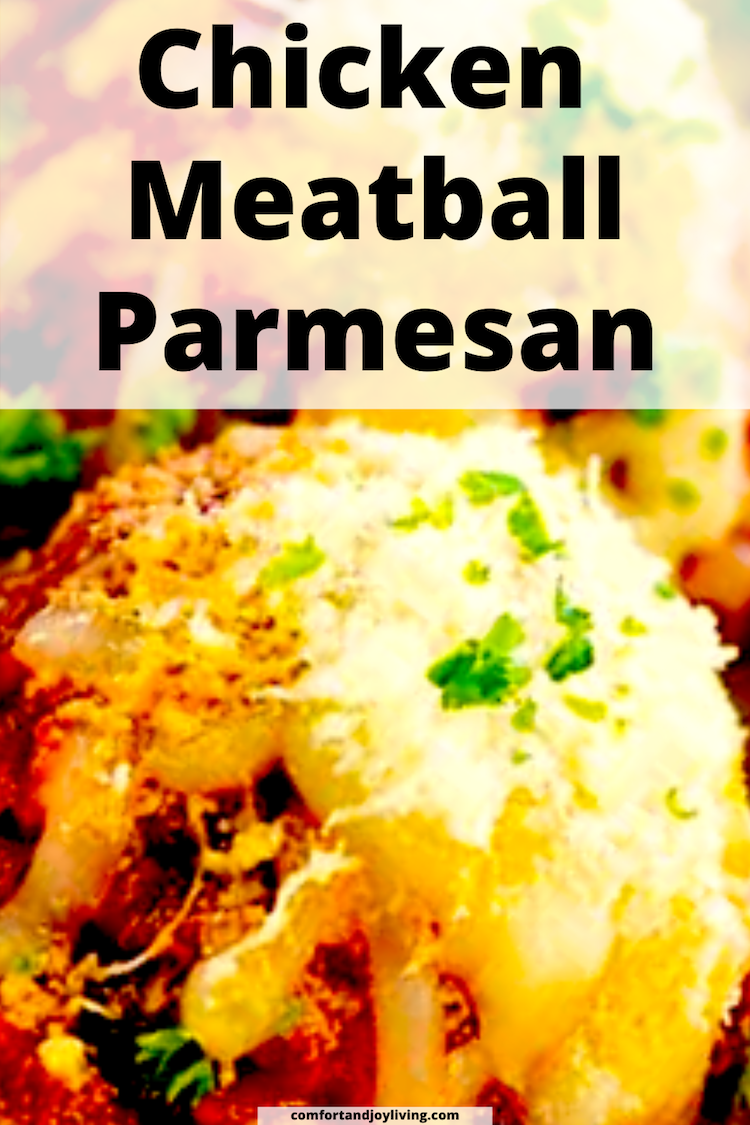 A delicious alternative to traditional meatballs, these chicken meatballs are smothered in marinara sauce and mozzarella cheese. So easy to put together and ready to serve in about 30 minutes, this dish will quickly become a family favorite.

Prep Time: 10 mins
Cook Time: 25 mins
Total Time: 35 mins
Yield: 20 meatballs

Ingredients
1 lb ground chicken
2 tablespoons olive oil
1 large egg, lightly beaten
1/2 cup grated Parmesan cheese, plus extra for garnish
1/2 cup Panko breadcrumbs
1 cup shredded Mozzarella cheese
1 teaspoon garlic powder
1 (24 ounce) jar marinara sauce
1 teaspoon Italian seasoning
1/2 teaspoon salt
1/2 teaspoon pepper
chopped fresh parsley for garnish, optional

Directions
Preheat oven to 350°F. 

In a large bowl, combine the chicken, egg, Parmesan cheese, breadcrumbs Italian seasoning, salt and pepper until mixed well (don't overmix). Form mixture into 1-1/2 inch balls. You should get around 20 meatballs.

Heat 1 Tbsp olive oil in a large oven safe skillet over medium heat. Once hot, add half the meatballs and cook for one minute on each side until browned. Transfer to a plate and add 1 Tbsp. of oil to skillet and cook second batch of meatballs.

Pour the marinara sauce into the skillet and nestle the meatballs in the sauce. Sprinkle the mozzarella on top of the meatballs. Bake in the oven for 20 minutes, until cooked through or until the center of the meatballs reach 165 °F.  Garnish with parsley and parmesan, if desired.

Note:
If you don't have an oven-safe skillet, cook the meatballs in a regular pan on the stove, then transfer to a baking dish.

Leave a comment.
Your email address will not be published.