Chicken Bacon Ranch Casserole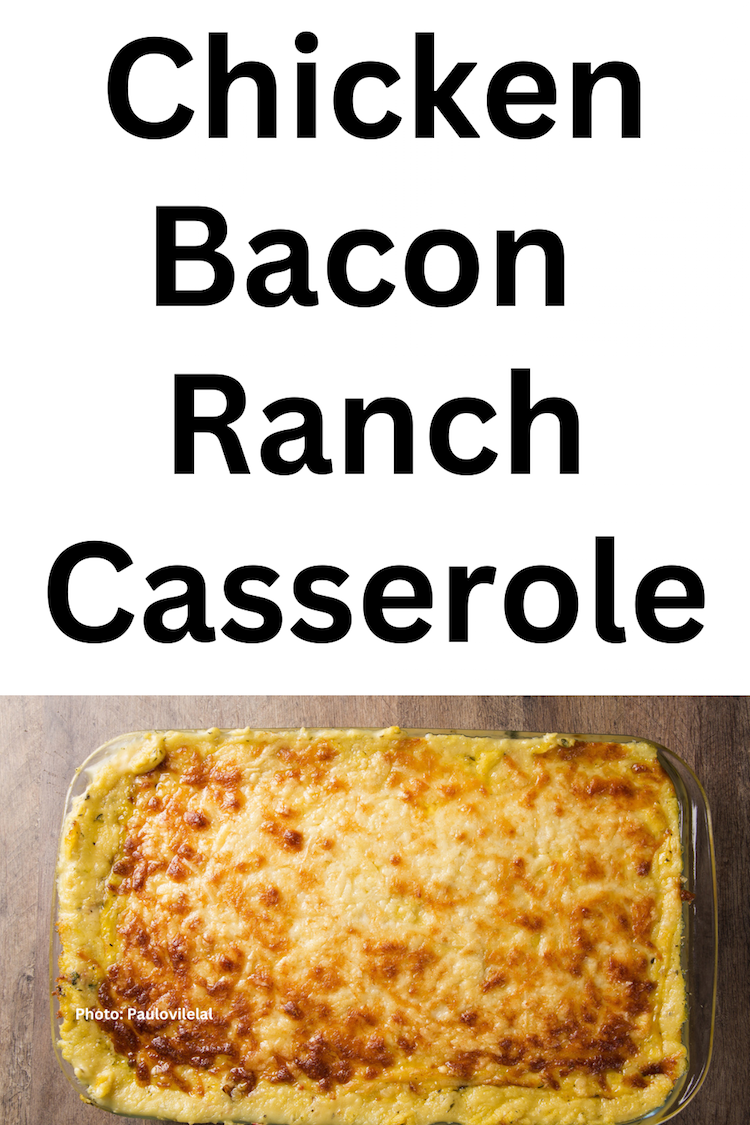 This is a family favorite go to recipe for a busy weeknight. It's such a easy, yet delicious and budget-friendly meal that can be on the table in about 30 minutes.

Chicken Bacon Ranch Casserole

Prep Time: 20 minutes
Cook Time: 20 minutes
Total Time: 40 minutes
Servings: 6

Ingredients:
8 oz rotini pasta (or any short-cut pasta)
1 lb chicken, cooked and diced
8 strips bacon, cooked and chopped
14.5 oz Alfredo sauce
1 packet Ranch dry dressing mix
1 cup Mozzarella cheese, shredded
1/2 cup Monterey Jack cheese, shredded
Salt and pepper, to taste
Fresh chopped parsley, for garnish

Directions:
Bring a pot of water to a boil and add pasta to the pot and cook according to package directions until al dente. Drain and set aside.
Preheat the oven to 350ºF degrees.
In a large bowl, combine pasta, Alfredo sauce, chicken, half the chopped bacon, ranch mix, half the mozzarella and half the Monterey Jack. Season with some salt and pepper and mix until well combined.
Pour into a greased baking dish. Sprinkle remaining bacon and mozzarella and Monterey Jack cheeses and bacon on top of the pasta. Place in preheated oven until bubbly and heated through, about 15-20 minutes. Remove from oven, sprinkle some parsley on top, if desired, and serve.

Leave a comment.
Your email address will not be published.