20 Amazing Uses for Baby Wipes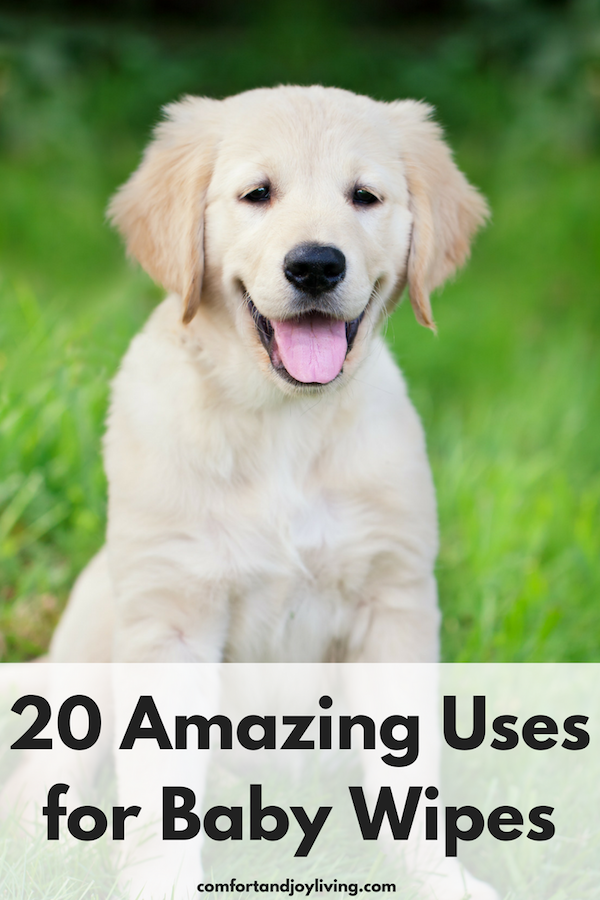 Yes, baby wipes are a necessity when you have little ones in diapers, bud did you know how useful baby wipes really are? If you're only using them for your baby, you're definitely missing out! They're convenient to have around even when you don't have baby bums to clean. They're safe and gentle for lots of other uses, so get ready to put them to work in the following ways:

1. Use as a dust cloth or cleaning rag when straightening up.

2. Keep baby wipes in your purse to use for shopping carts, restaurant tables, high chairs, changing tables, and toilet seats in public places.

3. Keep them in your car for convenient cleaning.  Use them to wipe your kids hands after having a snack in the car and any spillages or crumbs that they leave behind. You can also clean your hands after fueling up your car.

4. Get rid of dirt and mud from shoes and trainers. Wipe the sides and soles making them look new again. You can also use them on leather shoes and to restore some shine.

5. Clean electronics, such as phones, remote controls, tablets, computer keyboards.

6. Toilet paper substitute. Have you ever been in a public restroom and found that it was out of TP. Having baby wipes in my purse has been a total life saver. Just don't flush.

7. Remove deodorant marks from your clothing. They quickly wipe up any white residue and they leave your clothes nice and fresh.

8. Attach to a dust mop to pick up extra dust and clean tough spots on the floor. Baby wipes fit great on many flat dust mops and work great when you run out of disposable cloths.

9. Use to wipe your hands when you're out and about.

10. Clean your pet's feet before entering your house or getting into the car. You can also rub down your dog or cat with a baby wipe to stop shedding fur in its tracks.

11. Use wipes to blot up fresh stains on clothing, upholstery and even carpeting.

12. Tame flyaway hairs by smoothing them with a baby wipe. You can also tame unruly eyebrows.

13. Bring them to the gym to wipe down  equipment—treadmill, spin bike and more. You can also quickly freshen up afterward if you don't have time to shower.

14. Wipe runny noses (wet baby wipes help prevent red and sore noses that result from wiping with tissues too many times)

15. Place a few drops of your favorite essential oil on baby wipes and place it in drawers as sachets.

16. Use them to remove makeup—It's particularly useful to remove stubborn makeup, like black eyeliner.

17. I hate licking envelopes so I use baby wipes instead to easily do the job.

18. Carry them in your beach bag—they're an absolute essential. You can get rid of sand, salt water and sunscreen from your skin and hair in just a few seconds.

19. Clean sticky toys or sticky door knobs without chemicals that would be transferred into kids' mouths.

20. Use to freshen up and cool off on hot summer days. Place some in a plastic bag and put it in a cooler for day trips.

LEAVE A REPLY
Your email address will not be published.