Spinach and Cheese Stuffed Chicken Breasts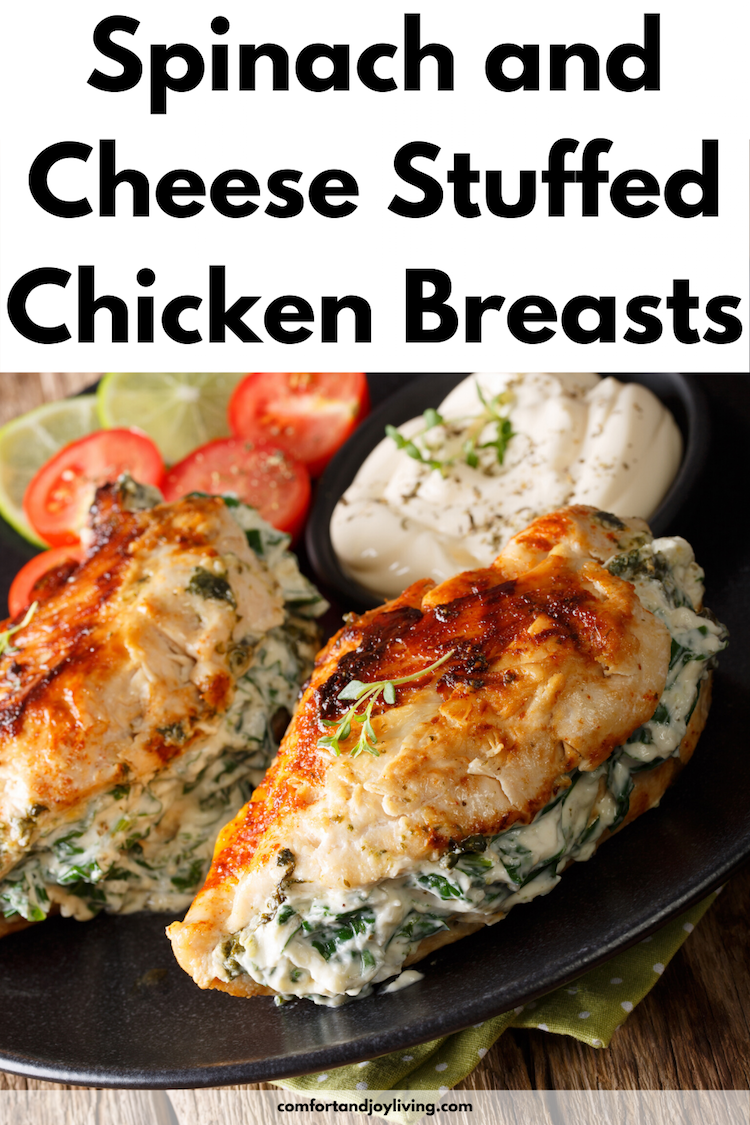 If your family is tired of plain ol' chicken, these Spinach and Cheese Stuffed Chicken breasts are so full of flavor, it will have them asking for more.

Spinach and Cheese Stuffed Chicken Breasts

Prep Time: 20 mins
Cook Time: 35 mins
Total Time: 55 mins
Servings: 4 servings

Ingredients

4 medium chicken breasts boneless and skinless
8 ounces frozen chopped spinach thawed and drained
1/4 cup butter divided
4 garlic cloves, minced, divided
Salt and pepper
1/2 cup whole milk ricotta
1/2 cup shredded mozzarella
1/4 cup grated Parmesan
1/2 tsp paprika

Directions

1. Preheat the oven to 375 degrees F. Cut a deep slit sideways into the chicken breasts, but don't cut fully in half. Squeeze as much moisture out of the spinach as possible.

2. Heat a large ovenproof skillet over medium high. Add 2 tablespoon   of butter and let melt. Add the spinach and half of the minced garlic. Season lightly with salt and pepper, and sauté for 3 minutes. Transfer to a medium bowl. 

3. Stir the ricotta, mozzarella and Parmesan cheeses into the spinach mixture until it's fully combined. Stuff the chicken breasts with 1/4 of the mixture and secure the opening with several toothpicks. Season the top and bottom of the breasts with paprika, salt and pepper.

4. Place the remaining 2 tablespoons of butter to the pan and let it melt. Once hot, add the remaining garlic and then add the chicken breasts. Cook until they're golden brown on the outside, about 3 to 4 minutes per side.

5. Place the skillet in the oven and cook until the chicken reaches an internal temperature of 165 degrees F., on an instant read thermoeter, about 20 to 25 minutes. Carefully remove from oven and serve warm.

Enjoy!

Notes:
If you want to prep our stuffed chicken ahead of tie, proceed through steps 1 to 3. Then refrigerate the chicken breasts or up to 8 hours before cooking. Be sure to cook thoroughly and make sure that the breasts AND the filing reach an internal temperature of at least 165 degrees F.

Leave a comment.
Your email address will not be published.