Pumpkin Pancakes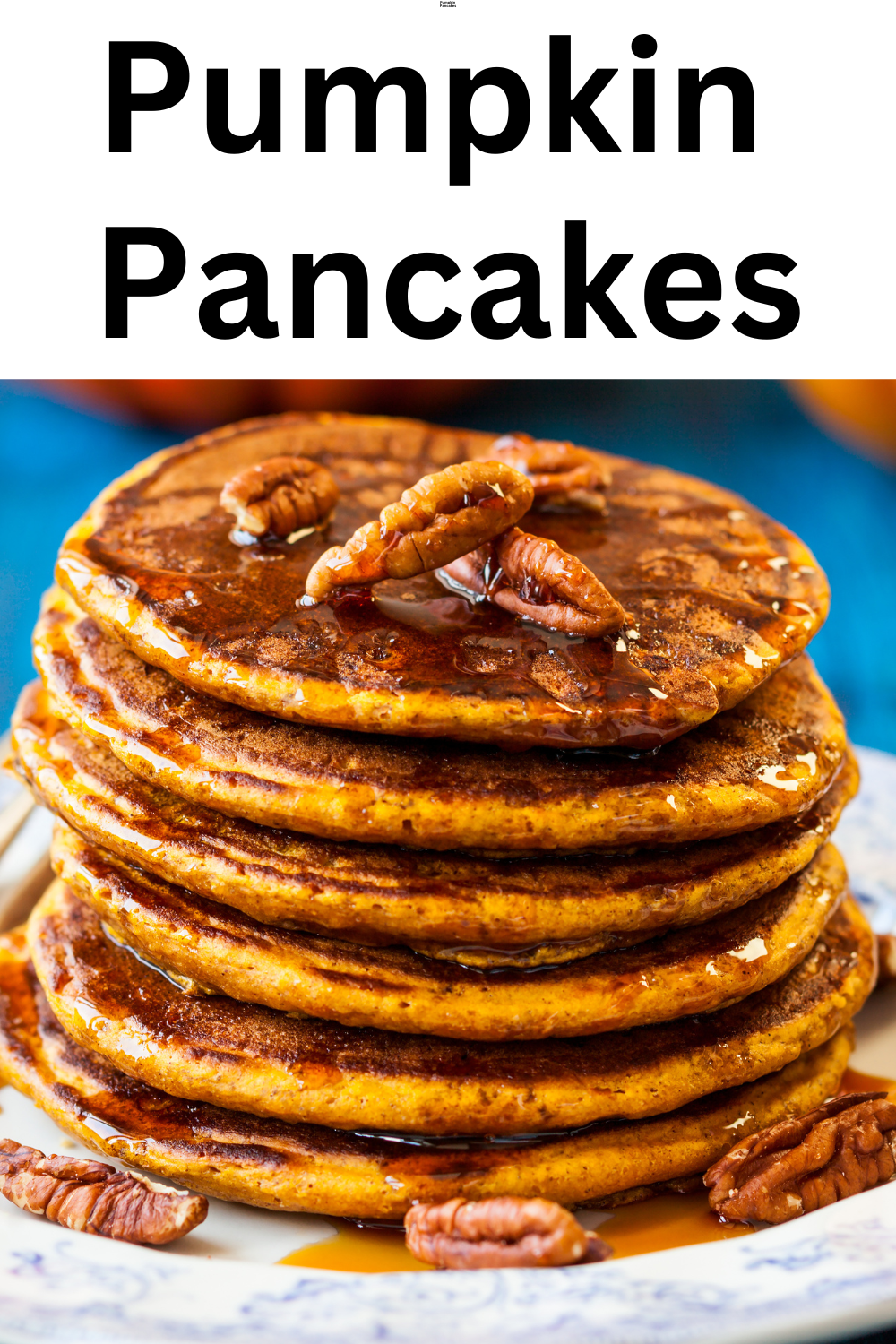 Fall is here and there are tons of pumpkin flavored products in the stores. My husband is a huge fan of anything pumpkin flavored, so I figured I'd surprise him with these pumpkin pancakes one morning. They're so easy to make and are so tasty. Top them off with syrup, and some blueberries or a handful of chopped nuts like pecans.

Pumpkin Pancakes

Prep Time: 15 minutes
Cook Time: 20 minutes
Total Time: 35 minutes
Servings: 4-5 servings

Ingredients
1 1/2 cups low fat buttermilk
1/2 cup whole milk
1 1/3 cups pumpkin puree
1 large egg
2 tablespoons vegetable oil
1 1/2 teaspoons pure vanilla extract
2 cups all-purpose flour
1/3 cup packed light brown sugar
2 teaspoons baking powder
1 1/2 teaspoons baking soda
2 1/2 teaspoons pumpkin pie spice
1/2 teaspoon salt

Directions
In a large bowl, mix the flour, brown sugar, baking powder, baking soda, pumpkin pie spice, and salt. In a separate bowl, whisk together buttermilk, whole milk, pumpkin puree, egg, oil, and vanilla. Stir the dry ingredients into the pumpkin mixture until just combined.
Lightly oil a griddle or nonstick frying pan ad place over medium-high heat. Pour the batter onto the griddle, using approximately 1/3 cup for each pancake. Cook until the surfaces of the pancakes have some bubbles and a few have burst, about 1 to 2 minutes. Using a thin spatula, carefully flip the pancakes and cook  until browned on the underside, about 2 minutes more. Transfer cooked pancakes to a baking sheet and keep warm in the oven. Continue with more oil and remaining batter.
Serve with syrup, and blueberries, or chopped nuts, like pecans, if desired.

Leave a comment.
Your email address will not be published.