Pesto Parmesan Chicken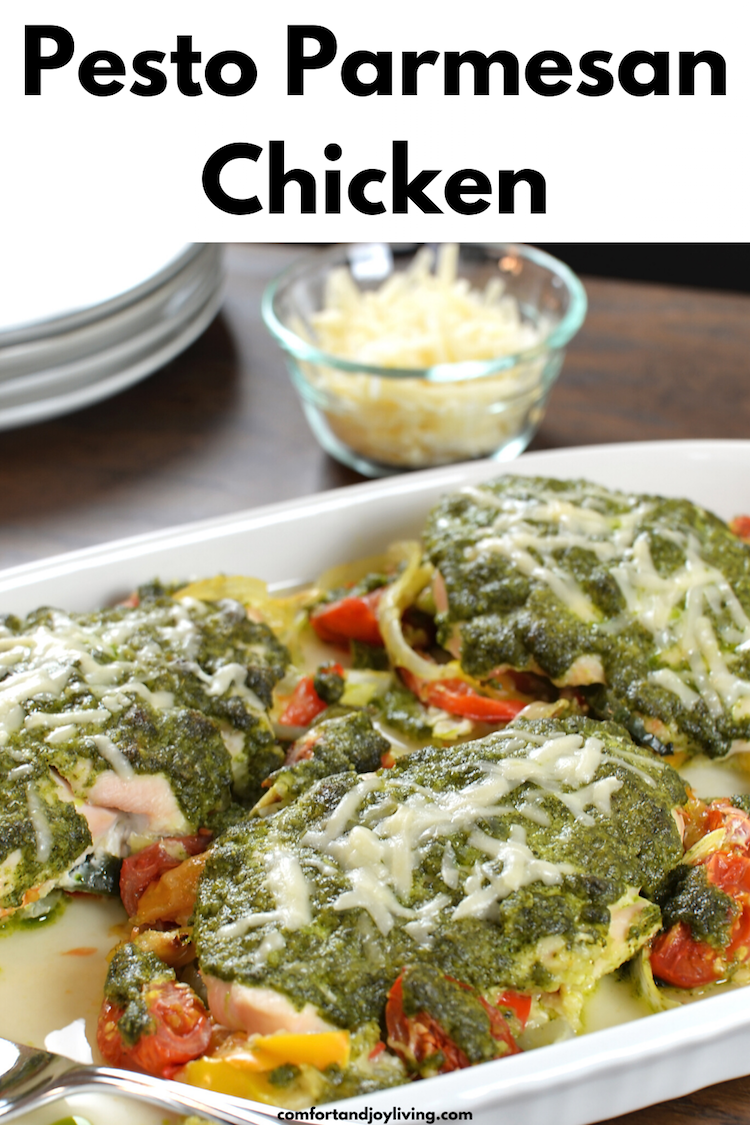 This Pesto Parmesan Chicken is slathered with pesto, parmesan and mozzarella cheese. With only 5 minutes of prep time and   just a few ingredients, it is a quick, budget-friendly meal that's packed with flavor that the whole family will love.

Prep Time: 5 minutes
Cook Time: 20-25 minutes
Total Time: 25-30 minutes
Servings: 4

Ingredients

    4 boneless skinless chicken breast cutlets
    1/2 teaspoon kosher salt
    1/4 teaspoon freshly ground black pepper
    1/3 cup pesto, homemade or store-bought
    1/2 cup grated mozzarella cheese
    1/4 cup grated Parmesan cheese

Directions
Preheat the oven to 400 degrees F. Line a baking sheet with foil. Season the chicken breasts with salt and pepper and place it on the baking sheet in a single layer. Spread the pesto on top of the chicken, then sprinkle with both cheeses. Place the chicken in the oven and bake for 20 to 25 minutes, or until the chicken registers an internal temperature of 165 degrees F.

Remove from oven and serve on a bed of rice or quinoa.

Enjoy!

Leave a comment
Your email address will not be published.