Pepperoni Pizza Casserole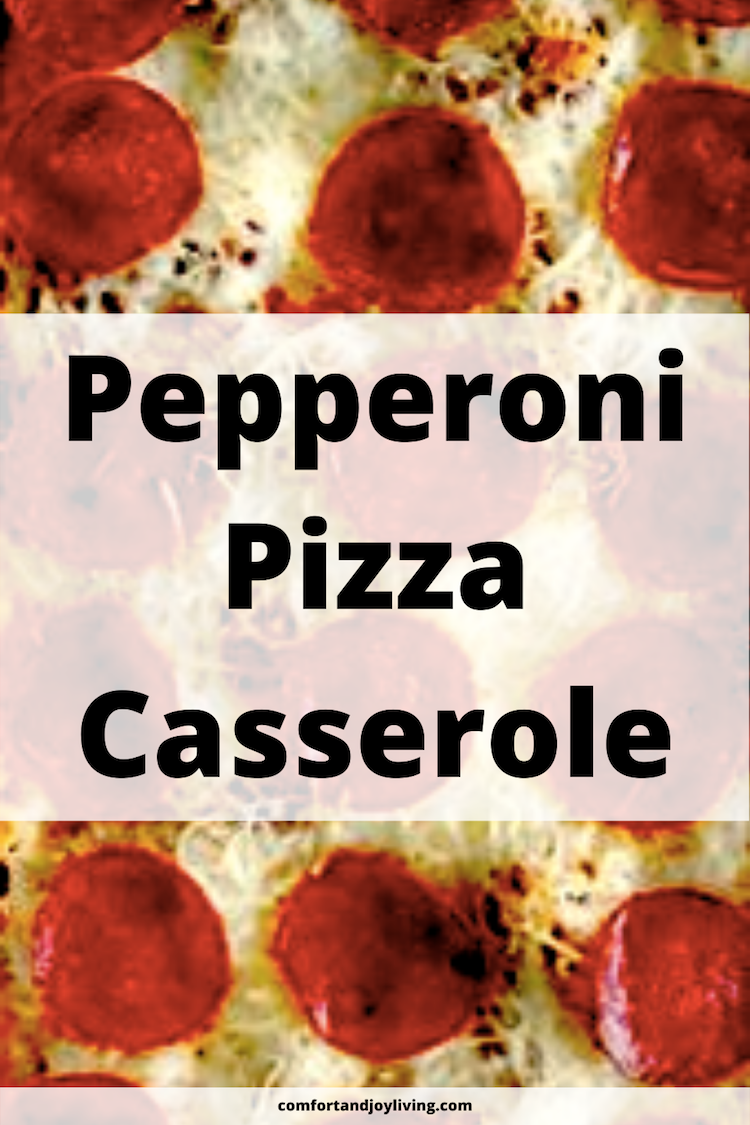 Pepperoni Pizza Casserole
Prep Time: 10 minutes
Cook Time: 30 minutes
Total Time: 40 minutes

Ingredients
8 ounce rotini pasta (or any medium-size pasta)
1 pound ground beef or sausage
1/2 onion, diced
2 cloves garlic, minced
32 slices pepperoni (approx. 2 oz)
1 (14-ounce) jar pizza sauce
1 teaspoon Italian seasoning
2 cups shredded mozzarella cheese, divided use
 
Directions
    Preheat oven to 350º F. Lightly grease a 9x113-inch baking dish and set aside.
    Cook the pasta 2 minutes less than package directions call for. (It it will continue to cook in the oven). Drain and return to pot.
    While the pasta is cooking, in a large skillet over medium-high heat, cook the beef and onions until beef is browned and no longer pink and onions are softened. Drain any excess fat. Add the garlic and cook until fragrant, about 30 seconds.
    Set half the pepperoni aside and cut the remaining half into chunks. Add them into beef mixture. Stir in pizza sauce and Italian seasoning.
    Add pasta and beef mixture in baking dish and gently mix to combine. Sprinkle top with mozzarella cheese. Place remaining pepperoni slices on top of the cheese.
    Cover with aluminum foil and bake for 20 minutes. Uncover and bake an additional 5-10 minutes until heated through and cheese is melted. Allow to cool for 5 minutes before serving.

Enjoy!

Leave a reply.
Your email address will not be published.