How to Avoid Paying Shipping Costs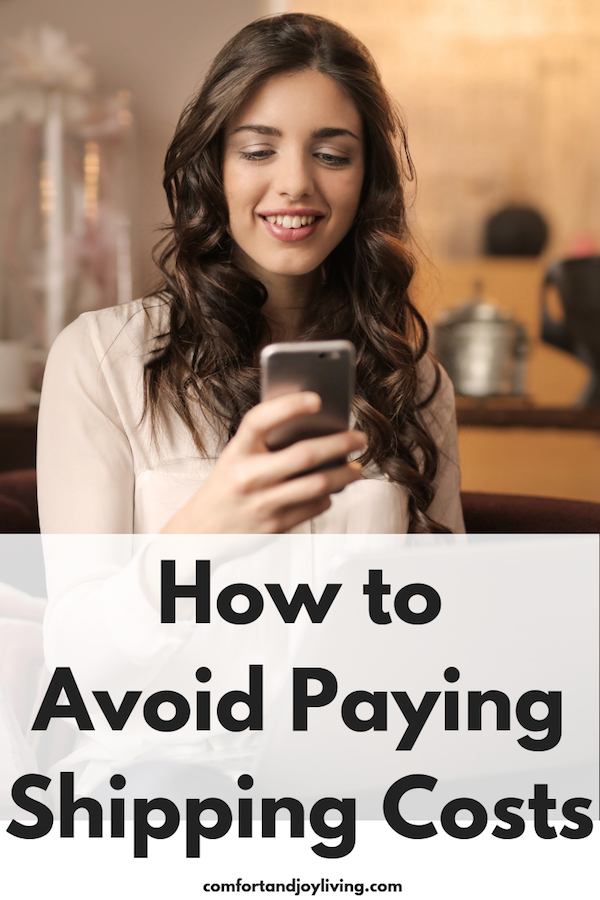 I love the convenience of shopping online, but when I get to checkout and I see the shipping costs, I ask myself if it's actually worth it. Here are some strategies I have used to avoid high shipping costs:

Purchase a Minimum Amount to Get Free Shipping
Wait until you have enough stuff to buy to qualify for free shipping. A lot of websites require you to spend a certain amount before they offer you free shipping. So if I'm shopping, and if I'm under the minimum requirement, I will wait until I need one or more items from that store that will bring me to that required amount to qualify for free shipping.

Use the "Ship to Store" option
Some big chain stores like Walmart and Sears will ship the items that you ordered online to a store near you for  pick up.

Use a Free Shipping Coupon Code
You can use sites like RetailMeNot and Coupon Cabin to find out if a specific store has a free shipping code. If you find one, enter it when you checkout to get free shipping on your purchase.

These three strategies have helped me avoid paying shipping costs every time I shop, which makes shopping online even more worth it.

LEAVE A REPLY
Your email address will not be published.