Handprint and Fingerprint
Cherry Blossom Tree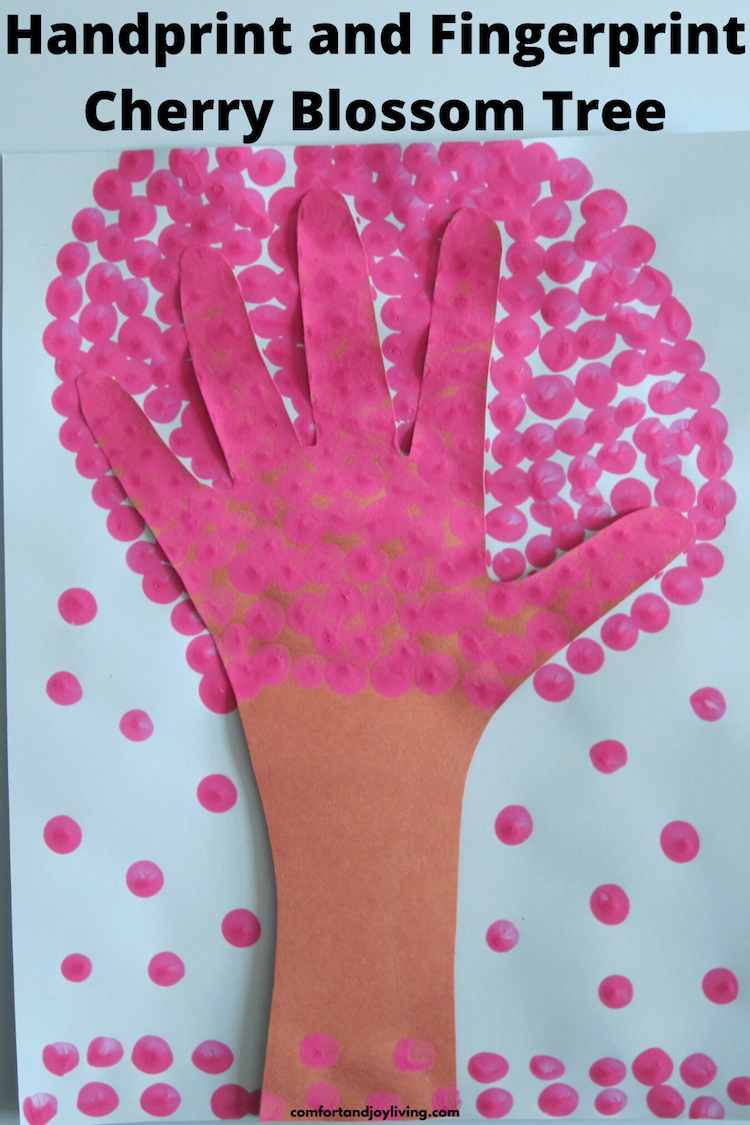 We made this cherry blossom tree with my daughter's hand prints and fingerprints. What we did was first trace her hand and arm on brown construction paper. We cut them out and glued them to a blue piece of paper. Then my daughter used pretty pink paint to make fingerprint cherry blossoms on the tree.

Hello, I'm Kelly, a regular contributor on this blog. I live in Pennsylvania with my loving husband and our five beautiful children. I have a background in early childhood education, but I am currently homeschooling my kids. From pregnancy to postpartum to toddler life, I love sharing advice with other moms who are having a challenging time with this crazy but wonderful role of motherhood.

LEAVE A REPLY
Your email address will not be published.