Fingerprint American Flag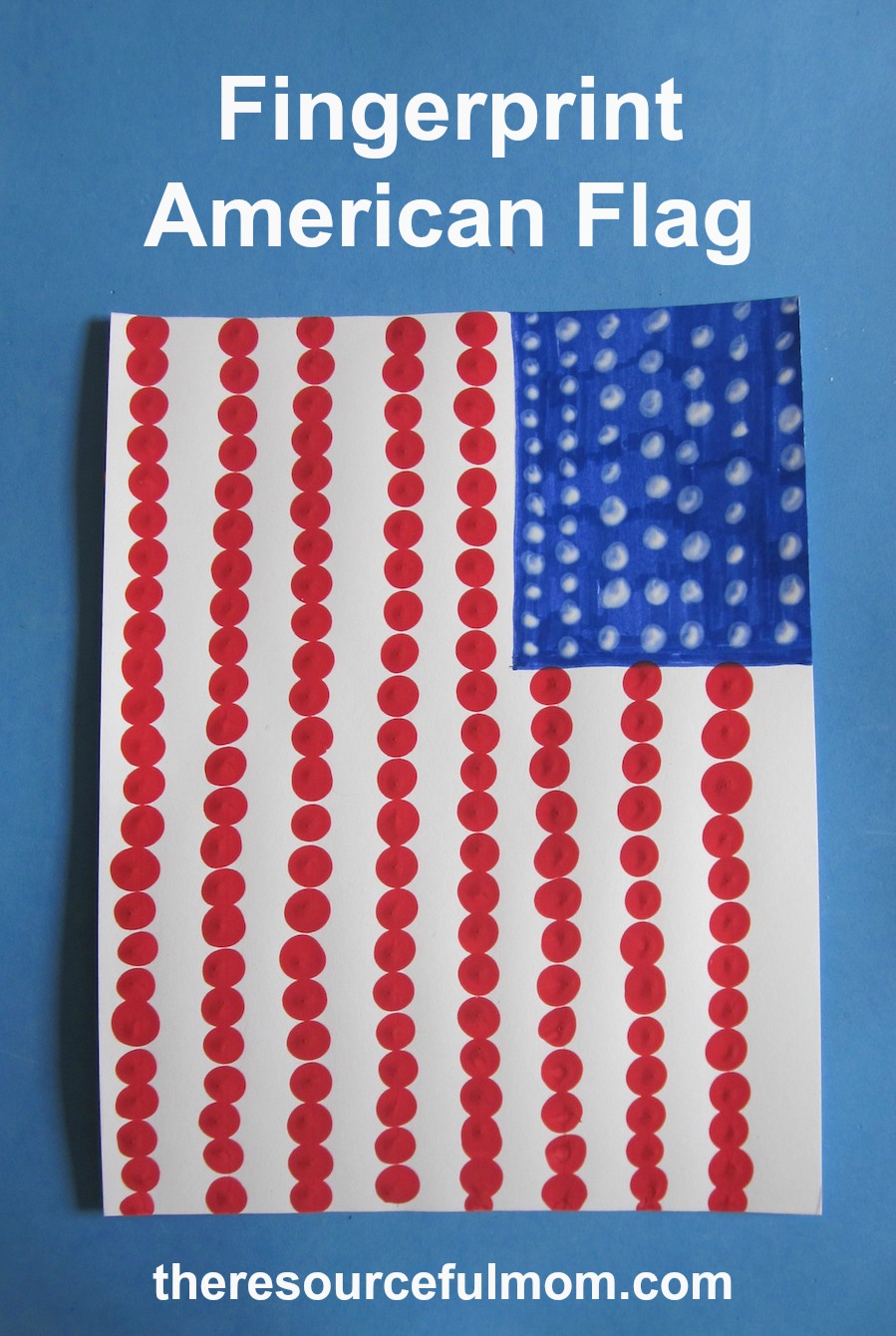 When I asked my kids what kind of craft they wanted to make for the upcoming Memorial Day weekend, the first idea was to make an American flag. I came up with the idea for my younger kids to make a flag with their fingerprints. This is a fun and easy art project and makes a great decoration that your child can be proud of.
What you'll need:

White construction paper
red and white paint
blue marker
ruler
pencil

To make the flag, take white construction paper and draw a square in the upper left corner with the ruler and pencil. Let your child color it with the blue marker and then let him fingerpaint the "stars" with white paint. Then draw lines with a pencil about an inch apart. Have your child fingerpaint the stripes onto the lines. Then let dry and hang for a special Memorial Day decoration.

Hello, I'm Kelly, a regular contributor on this blog. I live in Pennsylvania with my loving husband and our five beautiful children. I have a background in early childhood education, but I am currently homeschooling my kids. From pregnancy to postpartum to toddler life, I love sharing advice with other moms who are having a challenging time with this crazy but wonderful role of motherhood.

LEAVE A REPLY
Your email address will not be published.