Cat In The Hat Name Puzzle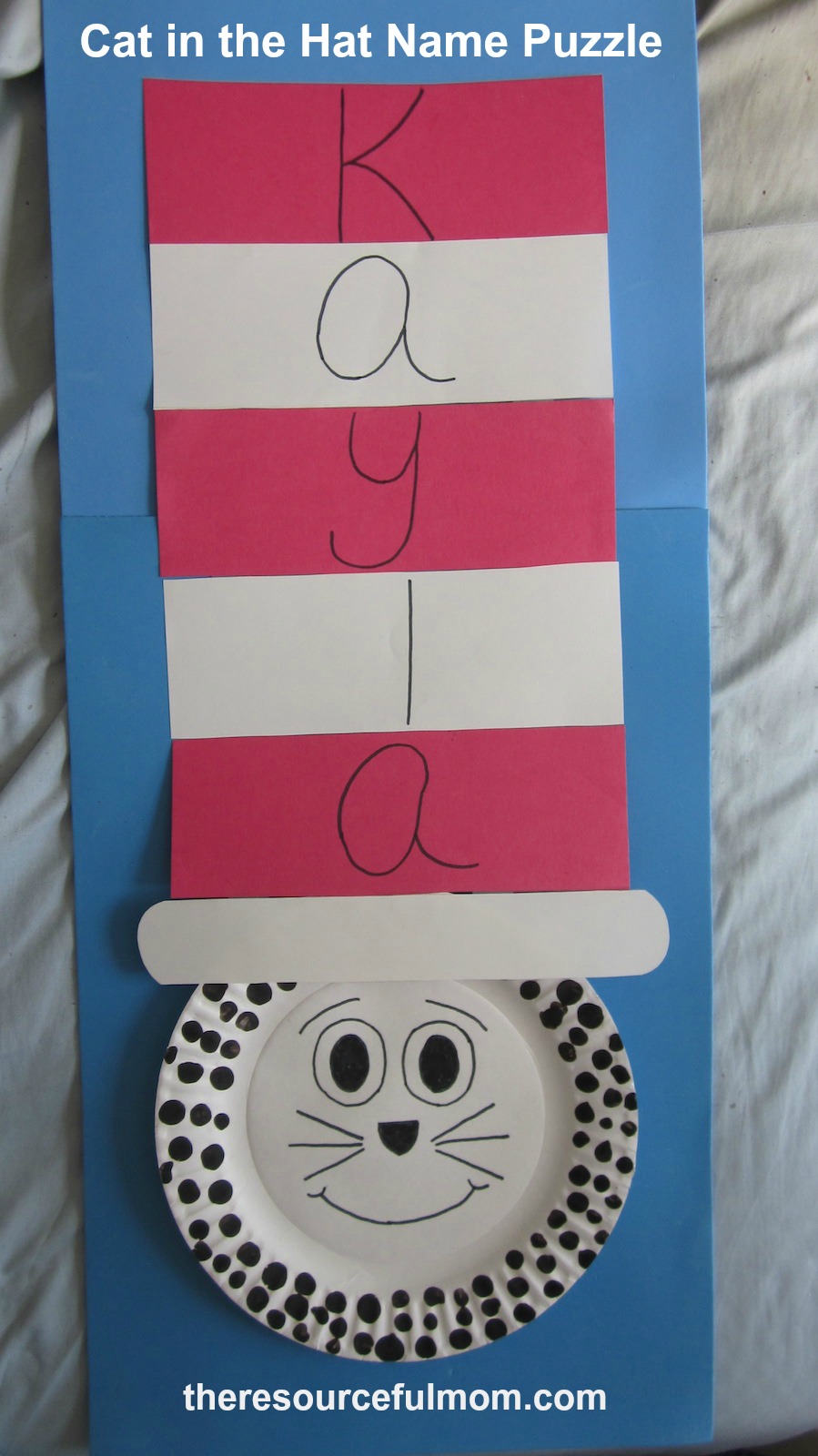 I love Dr. Seuss books not only for the wonderful stories, but for the variety of activities that I've been able to create for my homeschooling projects. I used this one to teach my youngest children to spell their names.
To make this, you'll need:
Paper plate
Black Paint
Black sharpie
Red and white construction paper

For this activity, I gave my daughter a paper plate and black paint to finger paint the cat's face. Then I helped her draw in the rest of the face. I cut some strips of red and white paper, added the letters of her name and asked her to spell out her name.

LEAVE A REPLY
Your email address will not be published.