12 Craft Storage Ideas for Small Spaces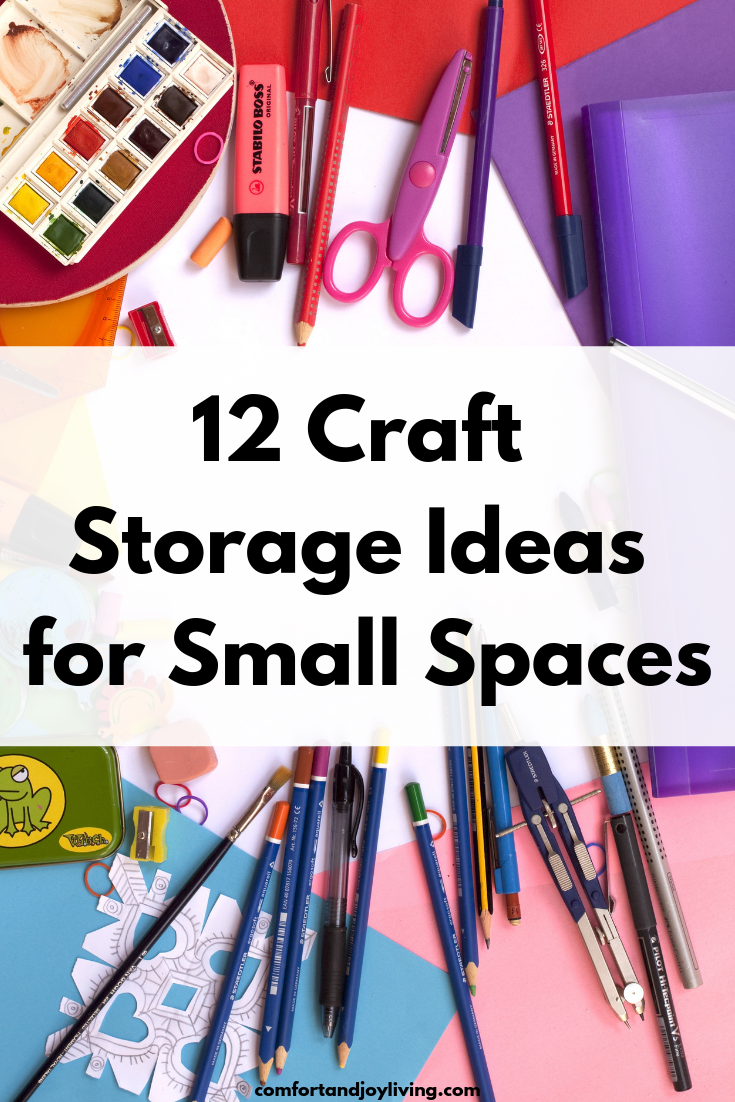 If you're craft addict, you know that it doesn't take too many craft supplies before your home starts to feel cluttered and supplies get lost. I know that having a small home can make it worse, especially if you can't have a designated room just for your crafts. I know that I can't! I use the bin system with clear bins on shelves. But after seeing all these creative and clever craft storage ideas, I sure to make some changes! Organize your crafting clutter with these great tips.

Photo source: gingersnapcrafts.com
Learn how to make a giant peg board at gingersnapcrafts.com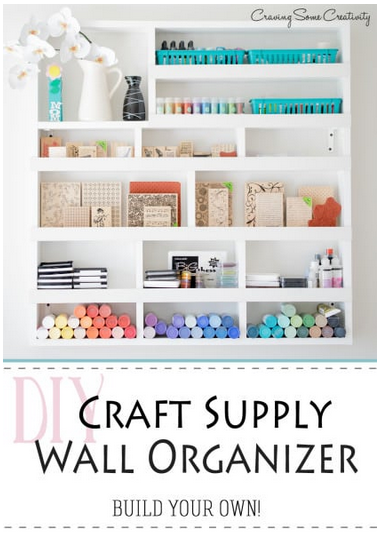 Photo source: cravingsomecreativity.com
Check out this craft storage wall unit tutorial at cravingsomecreativity.com

Photo source: thecraftpatchblog.com
Colorful Craft Room from thecraftpatchblog.com

Photo source: thinkingcloset.com
Do you work with fabric? Head over to thinkingcloset.com where she shows you a simple way to file your fabric!

Photo credit: ourpeacefulplanet.com

Make Washi Tape Storage with a Box from craftyourhappiness.com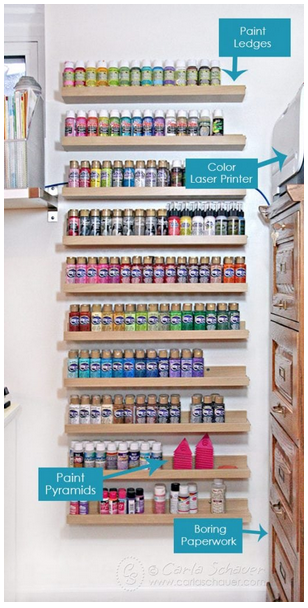 Photo source: carlaschauer.com
Acrylic Paint Storage Using Spice Racks from carlaschauer.com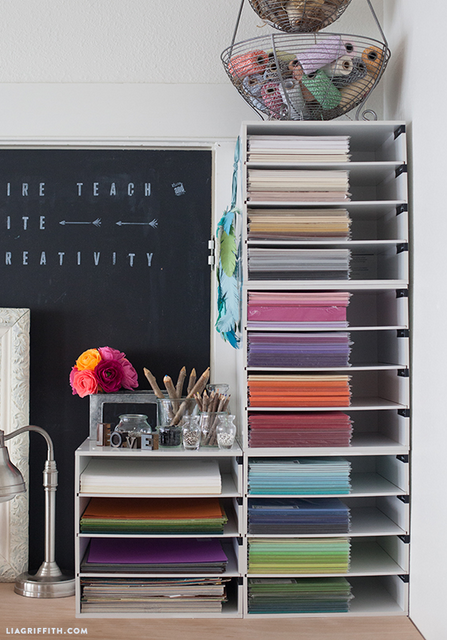 Photo source: liagriffith.com
Organizing Crafting Paper from liagriffith.com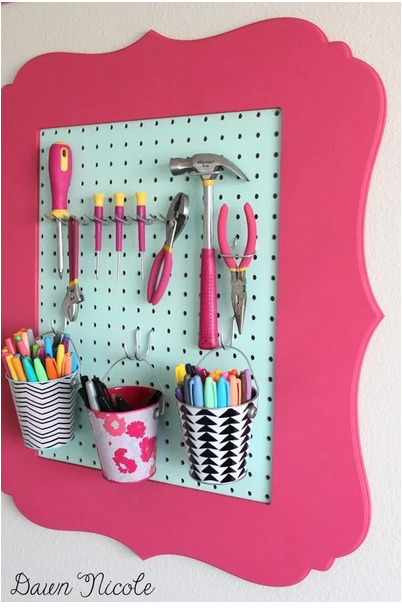 Photo source: bydawnicole.com

How-To Turn Frames into Organizers from bydawnnicole.com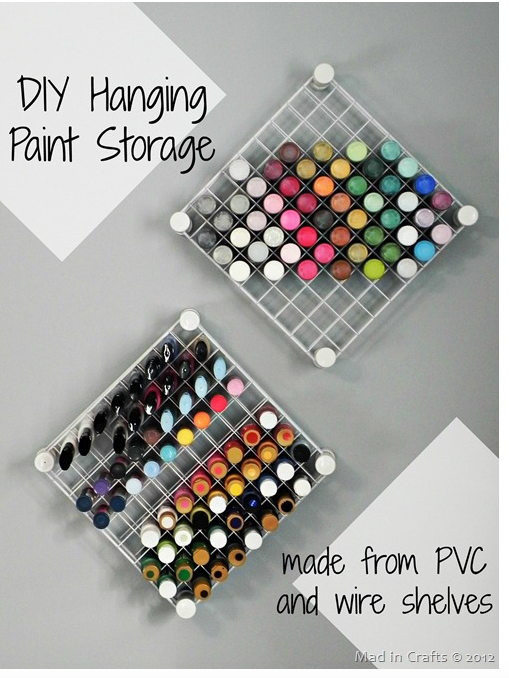 Photo source: madincrafts.com
Hanging Paint Storage from madincrafts.com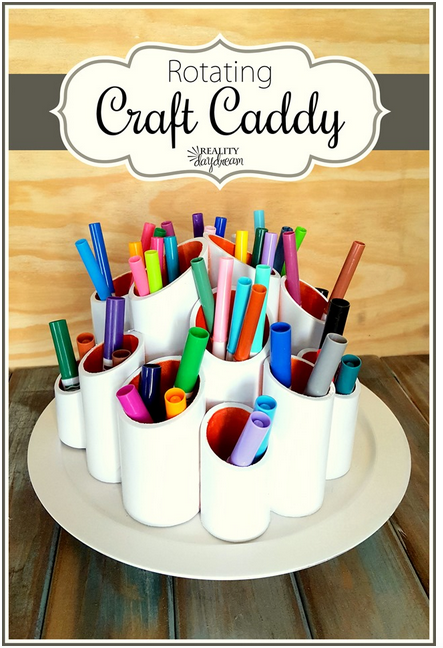 Photo source: reaitydaydream.com
Rotating Craft Caddy from realitydaydream.com

Photo source: craftingintherain.com
Washi Tape Storage by craftingintherain.com
Photo source: redoityourselfinspirations.blogspot.com
DIY Paint Brush Holder from redoityourselfinspirations.blogspot.com