Chocolate Crinkle Cake Mix Cookies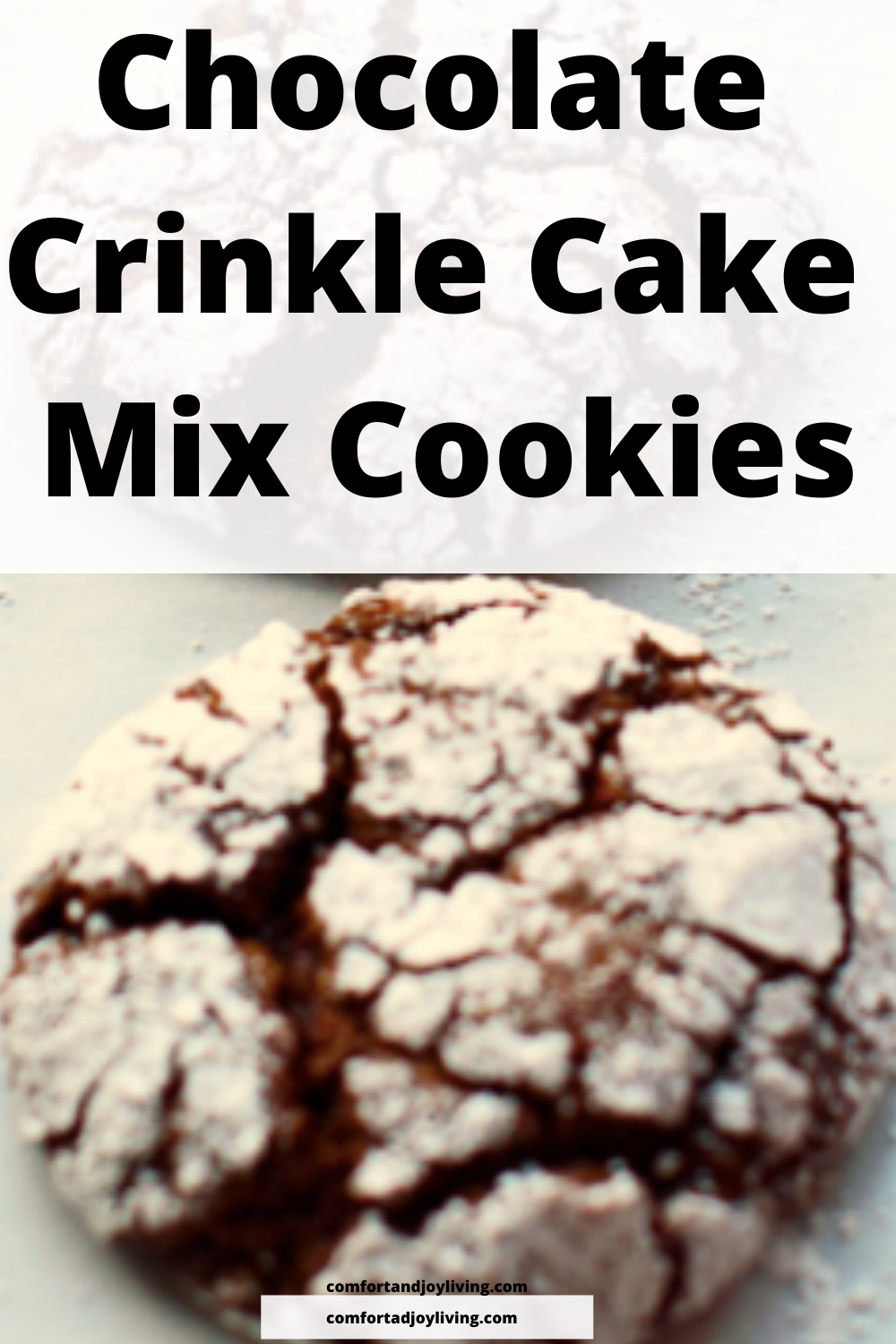 Ingredients
1 (15.25 oz.) box devil's food cake mix
1/3 cup vegetable oil
2 large eggs
1/3 cup powdered sugar

Directions
In a large bowl, stir together the cake mix, oil, and eggs until well-combined.
Refrigerate for 1 hour or until solid enough to shape.
Preheat the oven to 350F Then line two baking sheets with parchment paper.
Shape the dough into 1-inch balls.
Place powdered sugar in a small bowl and roll each ball in powdered sugar, until well-coated.
Place dough balls on cookie sheet about 2 inches apart. Bake for 9 to 11 minutes or until set.
Allow cookies to cool on cookie sheet for 5 minutes, then transfer to a cooling rack to cool completely.

Enjoy!