22 Artificial Crab Meat Recipes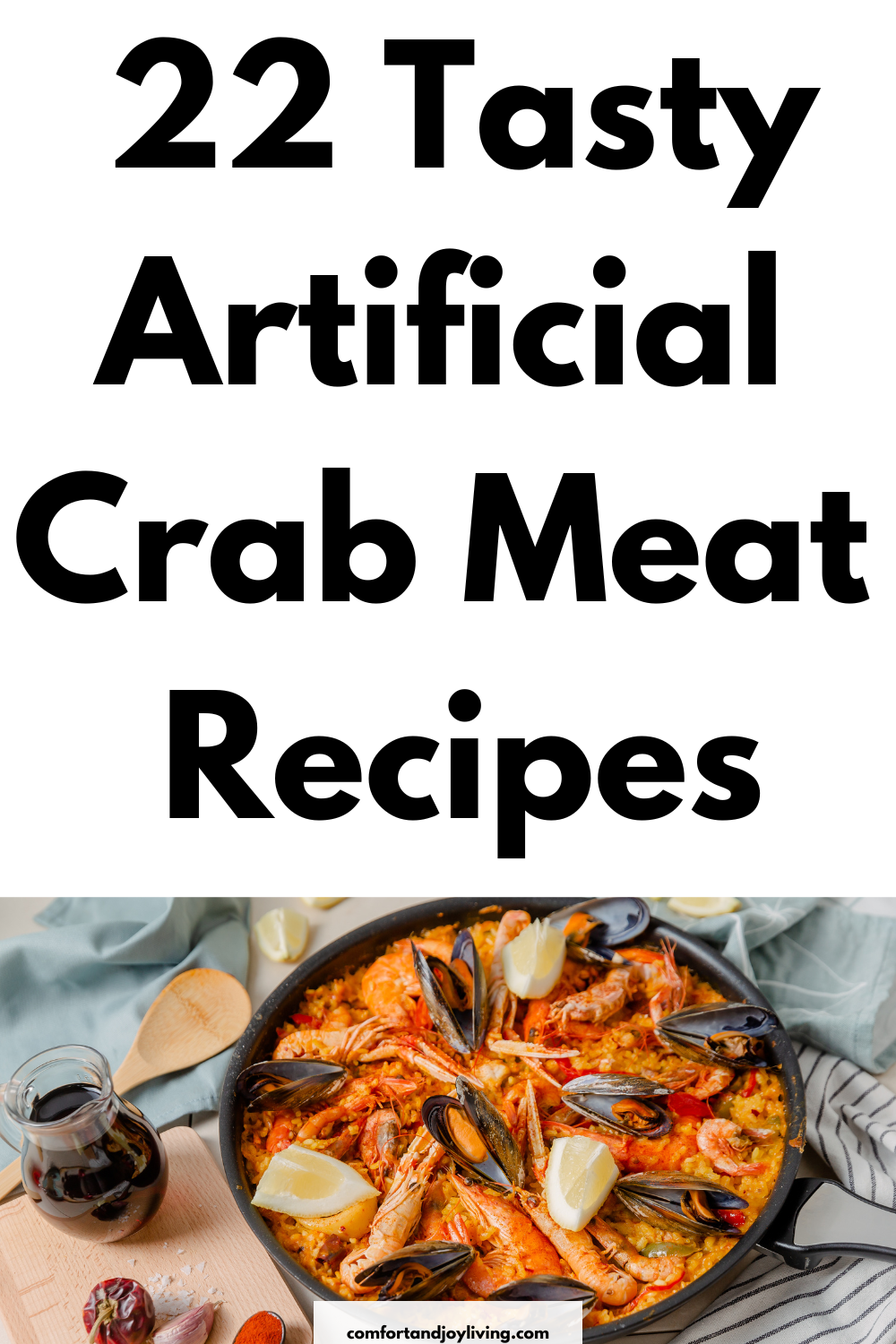 1. Crab Salad (Seafood Salad) by Dinner, Then Dessert
2. Crab Rangoon by Rasa Malaysia

3. Copycat Crab Casserole from Hunan Chinese Buffet by MaCallums Shamrock Patch

4. California Roll in a Bowl by To Simply Inspire

5. Kani Salad by Cooking With Ayeh

6. Baked Crab Popper Delights by Just a Pinch Recipes
7. Homestyle Seafood Pasta Salad by Family Fresh Meals
8. Crab Rangoon Dip by The Gracious Wife
9. Crab Cakes by Dizzy Busy and Hungry!
10. Imitation Crab Roll Recipe by Fox Valley Foodie

11. Seafood Enchiladas with Imitation Crab by Made in a Day

12. Shrimp And Crab Lemon Garlic Pasta by Dancing in the Rain
13. Sushi Bake by I Am A Food Blog

14. Baked Imitation Crab Chimichangas by Alison's Allspice

15. Crab Ceviche (jaiba ceviche) by The Top Meal

16. Crustless Crab Quiche Bites by BellyFull

17. Crab Stuffed Mushrooms by Culinary Hill

18. Fried Crab Sticks aka Imitation Crab by Aleka's Get-Together
19. Crab Mac and Cheese by Dine and Dish

20. Crab Dip Cheeseball by Simple Joy

21. Crab Bacon Spinach Pizza by Dizzy Busy and Hungry!