Homemade Meatballs and Spaghetti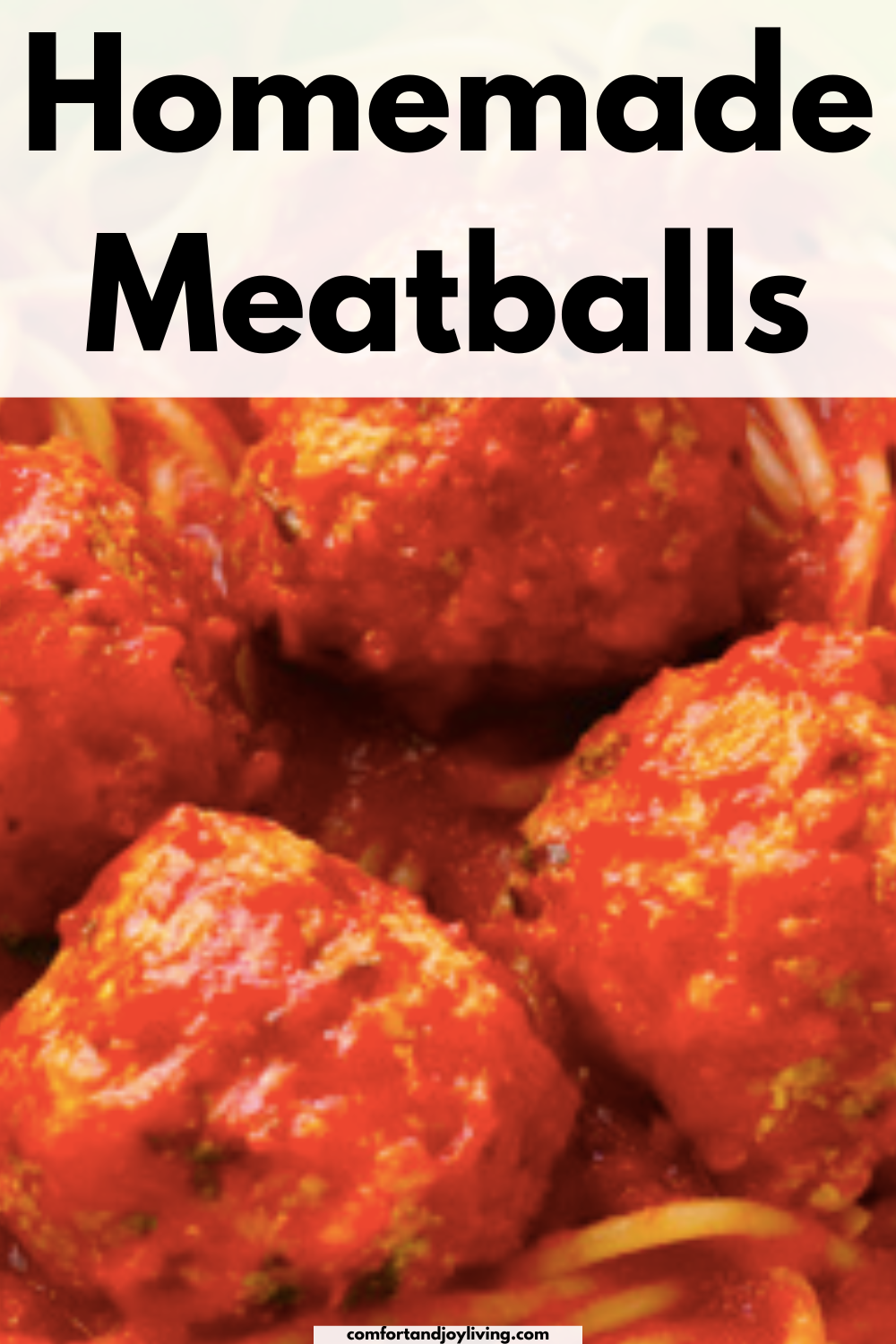 Homemade Meatballs
Prep Time: 20 Minutes
Cook Time: 30 Minutes
Total Time: 50 Minutes
Servings: 4 to 6 (Makes 22 to 24 small meatballs)
Ingredients
1 pound spaghetti
1 large egg
3 tablespoons fresh basil, finely chopped (plus more for serving)
3 tablespoons fresh parsley, finely chopped
1 teaspoon dried oregano
3/4 teaspoon salt
1/4 teaspoon freshly ground black pepper
2 cloves garlic, minced
1/4 cup water
1/2 pound ground beef
1/2 pound pork
1/2 pound veal
3/4 cup dried Italian style bread crumbs (such as Progresso)
1/2 cup Parmigiano-Reggiano cheese, freshly grated (plus more for serving)
1 (32 oz) jar good quality Marinara sauce (such as Rao's)
Directions
   Preheat the oven to 350 degrees F. Set an oven rack in the middle position.
   Bring a large pot of well-salted water to a boil. Add the spaghetti and cook until al dente. Drain hot water and run under cold water to stop the cooking process and prevent them from sticking. toss with the sauce and meatballs (you may find it easier to toss everything together in the pasta pot rather than the skillet; it depends on the sizes of pans you are using.).
   Make the meatballs by whisking together the egg, basil, parsley, oregano, salt, pepper, garlic and water in a large bowl. Add the meat, breadcrumbs and cheese and mix until just combined. Do not overwork it.
   Roll the mixture into golf ball-sized meatballs and place on an ungreased baking sheet. Bake for about 10 minutes, then remove the baking sheet from oven and use a metal spatula to turn the meatballs (they will stick a little but just scrape under them with the spatula and they will easily release). Put the meatballs back in the oven and cook for another 10 minutes, until they are nicely browned and almost cooked through.
   In a large skillet, bring the marinara sauce to a simmer. Taste it and adjust the seasoning if necessary. Add the browned meatballs to the marinara sauce, leaving the fat behind. Cover loosely with a lid and simmer for about 10 minutes, until the flavors combine and the meatballs are cooked through.
   Toss the spaghetti with the meatballs and sauce. Serve topped with fresh basil and more grated cheese.
Leave a reply.
Your email address will not be published.