French Onion Chicken
and Noodle Casserole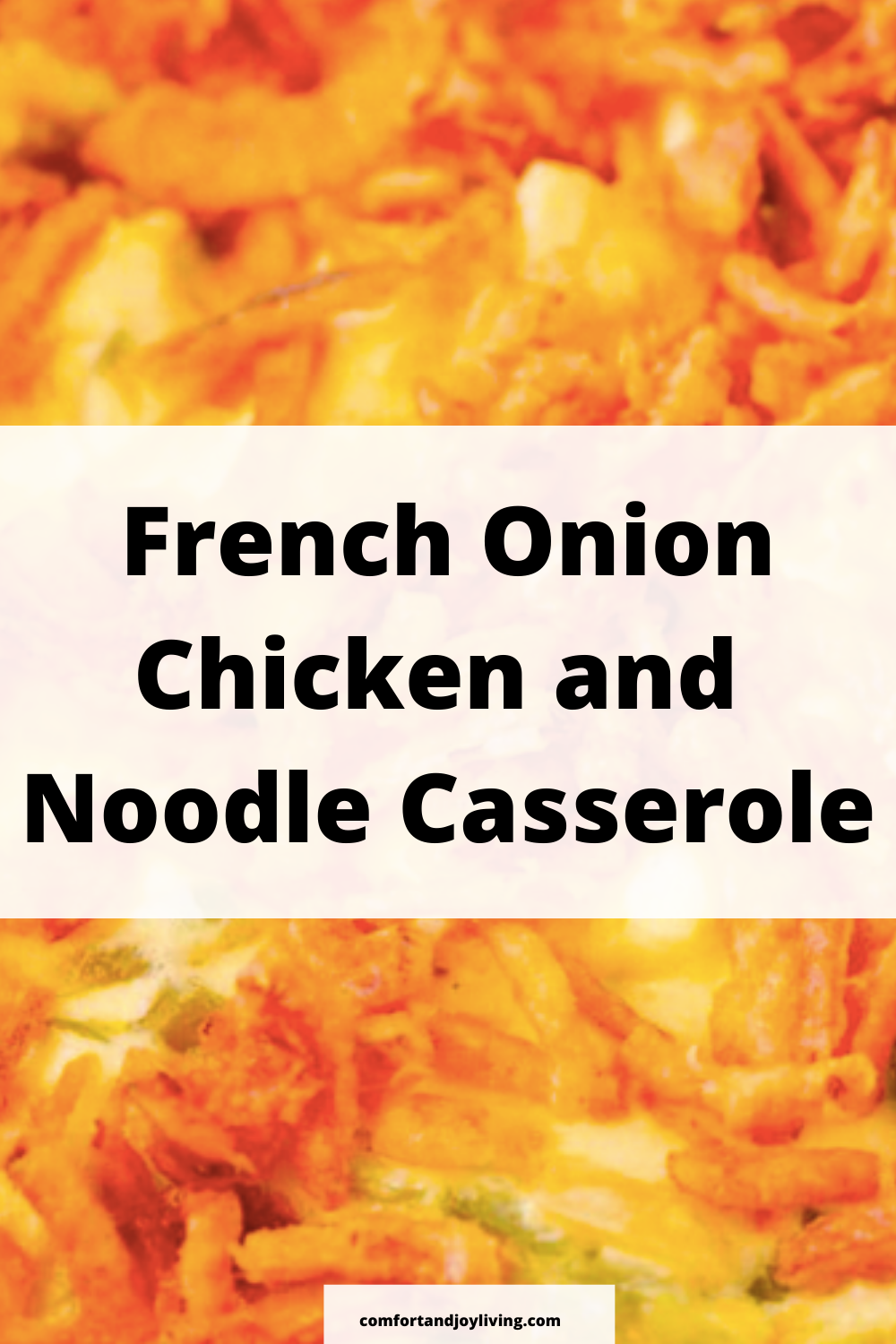 French Onion Chicken and Noodle Casserole

Prep Time 10 mins
Cook Time 25 mins
Total Time 35 mins
Servings: 6 people

Ingredients
12 ounces egg noodles
4 cups cooked chicken chopped
2 cans (10.75 ounces) condensed cream of chicken soup
1 (15 ounces) container refrigerator French Onion Dip
1 cup cheddar cheese, shredded
1 cup French fried onions, crushed

Directions
   Preheat oven to 350 degrees F. Spray a 9 x 13 inch pan with nonstick cooking spray.
   Cook egg noodles according to package directions, drain and set aside.
   In a large bowl, combine chicken, soup, onion dip, and cheese. Stir in cooked egg noodles and pour into prepared baking dish. Sprinkle fried onions evenly over the top.
   Bake uncovered for 25-30 minutes, or until heated through. Serve warm.

Enjoy!