Crockpot Beef and Broccoli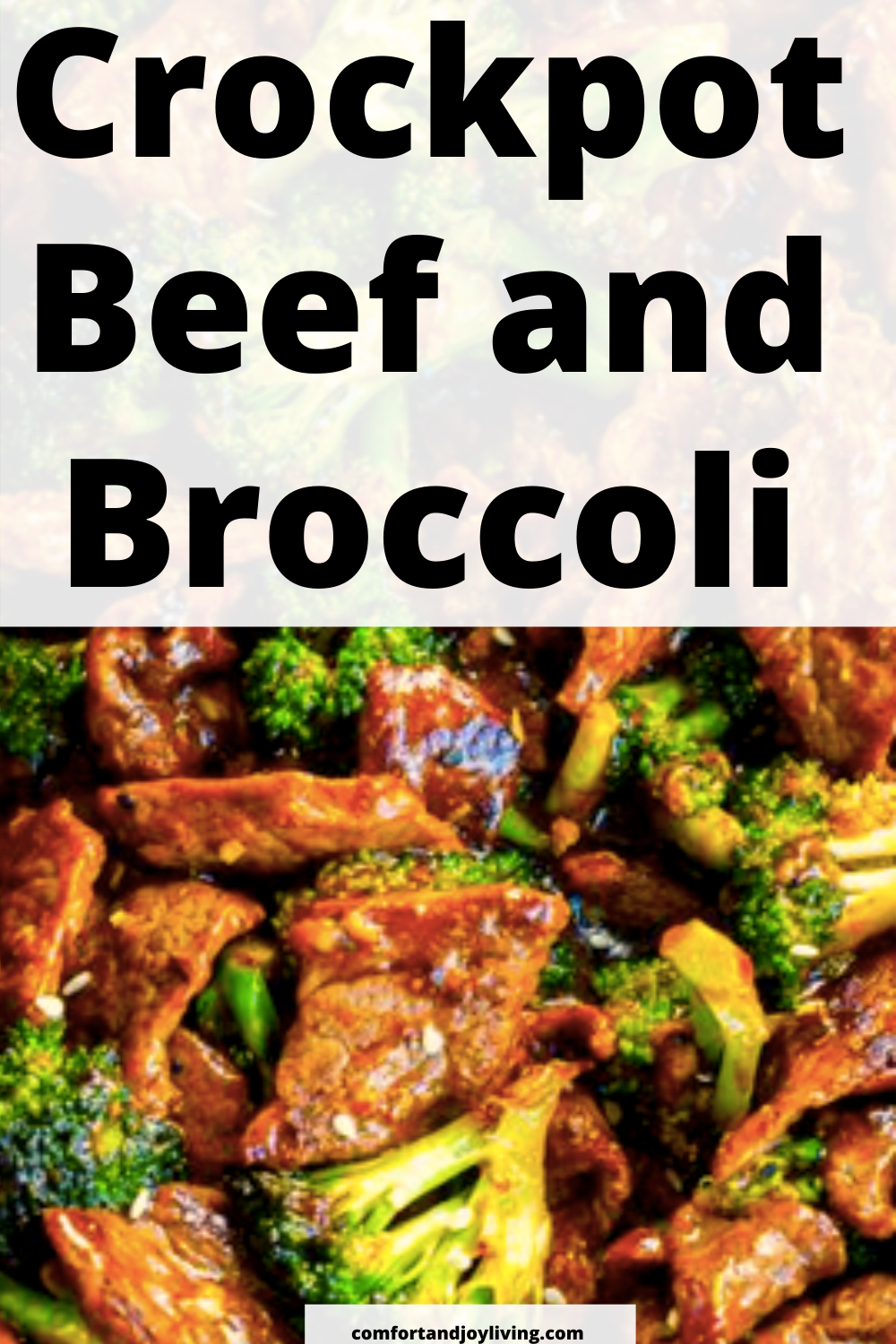 Equipment: (paid link)  
Crockpot--I prefer this one because it's programable with a digital timer.
Crockpot Beef and Broccoli
Prep Time: 10 minutes
Cook Time: 5 hours
Total Time: 5 hours, 40 minutes
Serves: 4

Ingredients
1 cup low-sodium beef broth
1/2 cup low sodium soy sauce
1/4 cup brown sugar
1 tablespoon sesame oil
3 garlic cloves, minced
1-1/2 pound beef chuck roast boneless, sliced into thin strips  2 tablespoons cornstarch
2 tablespoons cold water
3 cups broccoli florets, cut into bite size pieces

Directions
   In the insert of a 6 quart crockpot, whisk together beef broth, soy sauce, brown sugar, sesame oil, and garlic. Place slices of beef in the liquid and toss to coat. 
   Cover and cook on low for 4-5 hours until meat has cooked through and tender.
   In a small bowl, mix together cornstarch and cold water. Pour into slow cooker with beef and liquid and stir to mix well.
   Add broccoli over the beef and sauce and gently stir to combine. Cover with lid and cook for an additional 30 minutes on high heat until broccoli is tender-crisp and sauce is slightly thickened. Stir well and serve over rice, if desired.
Leave a comment.
Your email address will not be published.