Chicken Alfredo Roll-Ups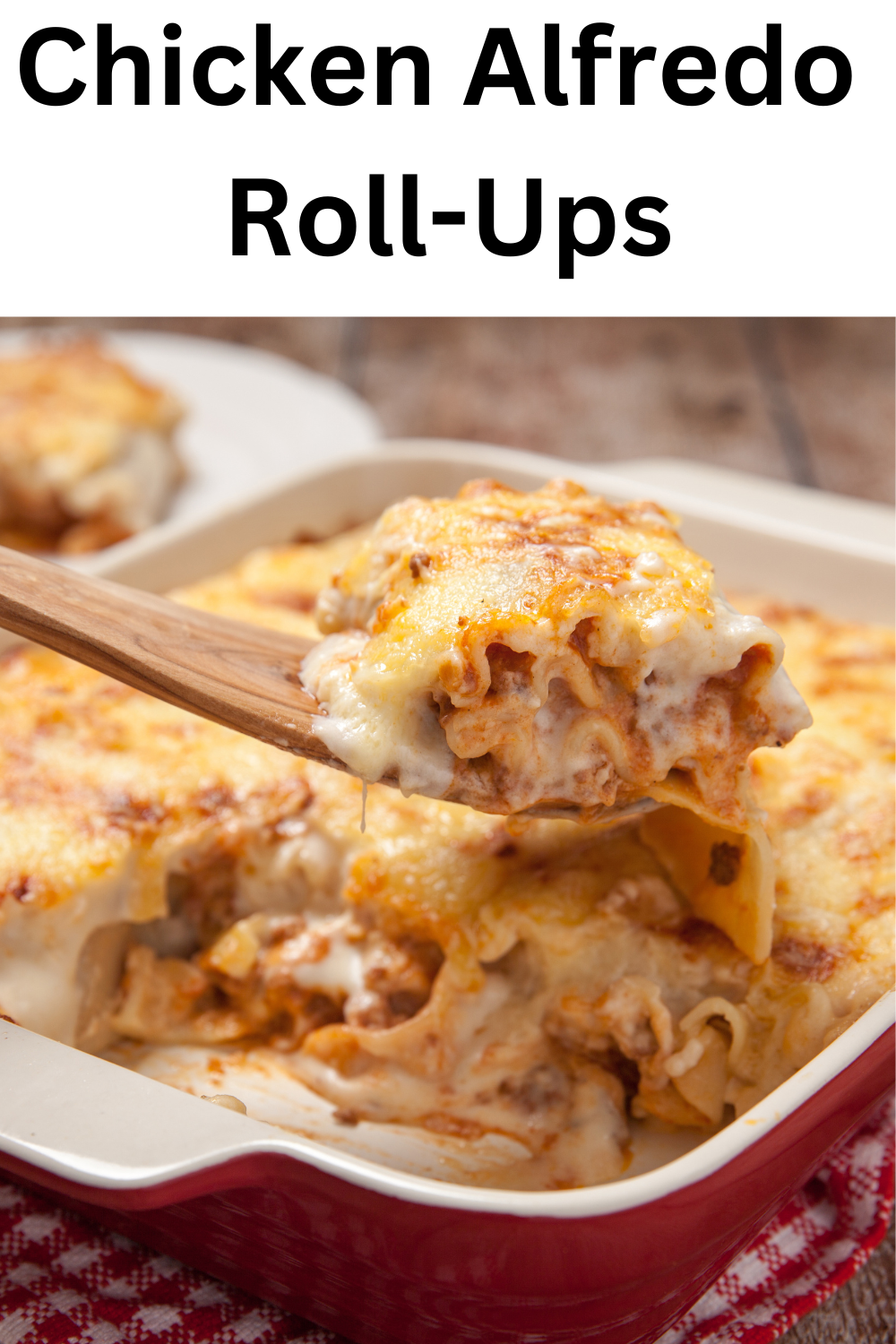 Chicken Alfredo Roll-Ups
Prep Time: 20 minutes
Cook Time: 30 minutes
Total Time: 50 minutes
Servings: 4-6

Ingredients
8 dried lasagna noodles
14.5 oz. jar Alfredo Sauce
2 cups chicken, cooked and shredded
1 (15 ounce) container of ricotta cheese
2 cups shredded mozzarella cheese, divided
1 tsp Italian seasoning
½ teaspoon garlic powder
1 cup Parmesan cheese

Directions
Preheat oven to 350ºF. 

Cook lasagna noodles in a large pot of salted water until al dente, according to package directions.   

While noodles are cooking, spread 1 /4 cup of Alfredo sauce on the bottom of a 9x13 inch pan.

In a large bowl, combine chicken, ricotta cheese, 1 cup mozzarella cheese, Italian seasoning, and garlic powder.

When the noodles are ready, place them on parchment paper in a flat surface.

Spread 1 to 2 tablespoons of the chicken mixture evenly over each noodle. Then spread 2 tablespoons Alfredo sauce over each noodle.

Roll up the noodles by starting at one end and roll the noodles over the topping. Place the roll ups in the pan, seam side down.

Pour the remaining Alfredo sauce over the top of the roll ups. Top with Parmesan cheese and remaining mozzarella cheese.

Bake for 30 minutes or until cheese is melted and bubbling.

Enjoy!

Leave a reply
Your email address will not be published.