6 Ways to Save Money on Meat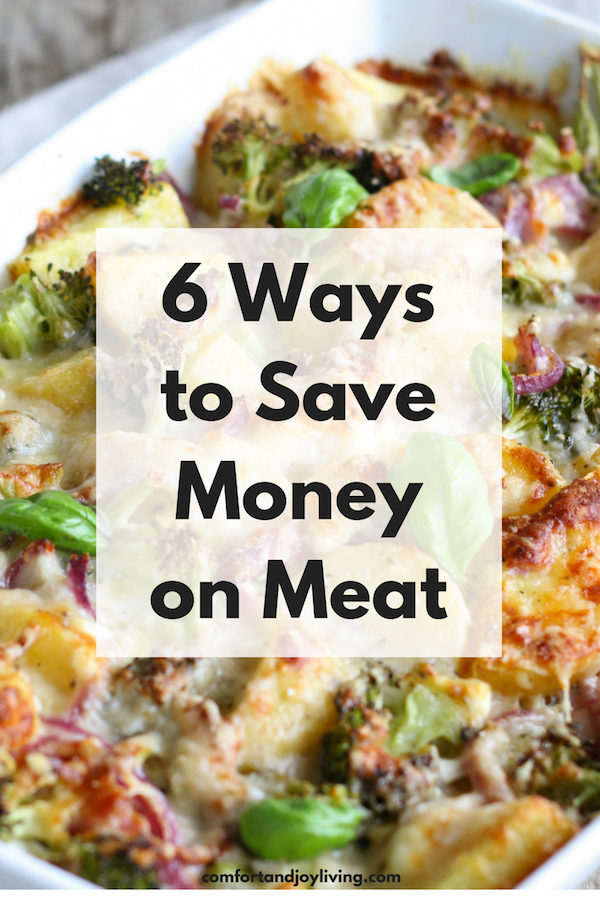 Meat is one of the most expensive items on our grocery list. As a large family, I have found it to be quite challenging to Here are some ways to save on meat to lower your food bill.

1. Eat Less Meat. By implementing 1 - 2 days of meatless meals a week, you will cut so much from your grocery bill. There are many meatless recipes that can make your family happy and feel satisfied. For example, my kids love hamburgers, so I decided to buy—and sometimes make my own—black bean burgers. My kids love them and I feel better about feeding them something healthier.

2. Freeze As Much As Possible. Meat that's stored in the refrigerator tends to spoil pretty quickly and that's a lot of wasted money. When you arrive home from grocery shopping, take the meat out of its original packaging, place it in freezer bags and label it.

3. Check Out In-Store Meat Coupons. Many stores have meat coupons that are only available in-store. They usually give me a savings of a few dollars per package—a big savings!

4. Check the "Manager's Special." This is meat that is getting close to their "sell by" date. Usually it's best to use it the same day that you buy it or just freeze it.

5. Stretch Your Meat Further. One trick I use to stretch meat further is to use fillers to mix with it like potatoes, rice, pasta or beans. I also cut it up in small pieces and use it in dishes like casseroles, stews and soups.

6. Buy in Bulk. We often find we can get good deals on choice meats through warehouse club memberships such as Costco or Sam's Club. As a family of seven, buying in bulk is a great option for us. We use what we need for the week and freeze the rest.

LEAVE A REPLY
Your email address will not be published.