Green Chile Chicken Enchiladas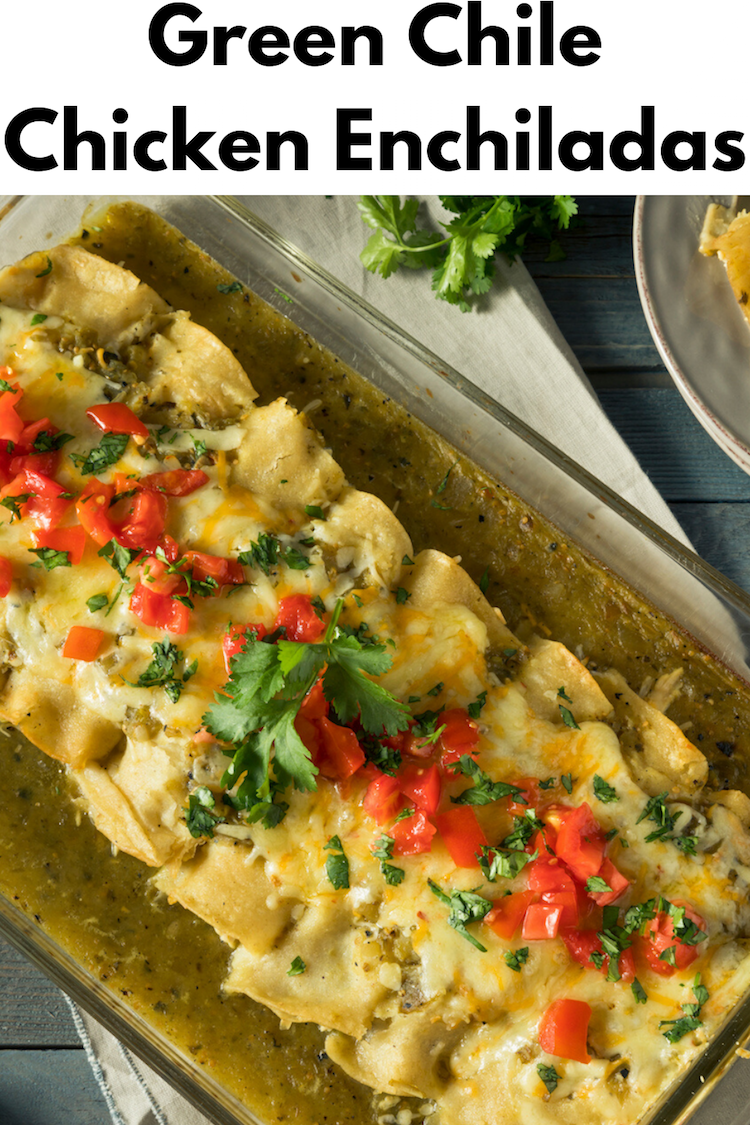 These Green Chile Chicken Enchiladas are not only easy to make, they are packed full of flavor. And you can easily use leftover chicken for a budget-friendly meal.

Prep Time: 20 minutes
Cook Time: 25 minutes
Total Time: 45 minutes
Servings: 6

Green Chile Chicken Enchiladas

Ingredients
4 cups cooked shredded chicken
1 4 ounce can diced green chiles drained
1/4 teaspoon garlic powder
1/2 teaspoon cumin
1/4 teaspoon onion powder
3 cups shredded Monterey Jack cheese, divided
1 cup shredded cheddar cheese, divided
14 corn tortillas
2 10 ounce cans mild green enchilada sauce
1 cup sour cream
salt and pepper to taste
Optional: chopped fresh cilantro, diced tomatoes

Directions
Preheat oven to 375 degrees F. Coat a 9"x13" pan with cooking spray. In a medium bowl, mix together the Monterey Jack and cheddar cheeses. In a large bowl, mix the chicken, 1/2 of the cheese, green chilies garlic powder, cumin, onion powder, and salt and pepper to taste.

Stack the tortillas on a plate and wrap them with a damp towel. Microwave for 1 minute until they are warm and pliable. Lay one of the tortillas on a flat surface and spread approximately 2 teaspoons of sour cream down the center of the tortilla. Add about 1/3 cup mixture, and then tightly roll up the tortilla and place it seam side down in the pan. Repeat this process with the remaining tortillas. Pour the enchilada sauce over the top of the pan and sprinkle the enchiladas with the remaining cheese. Bake for 20 minutes or until cheese is melted. Serve, topped with chopped cilantro and tomatoes, if desired.

Leave a comment.
Your email address will not be published.