Crockpot Pepper Steak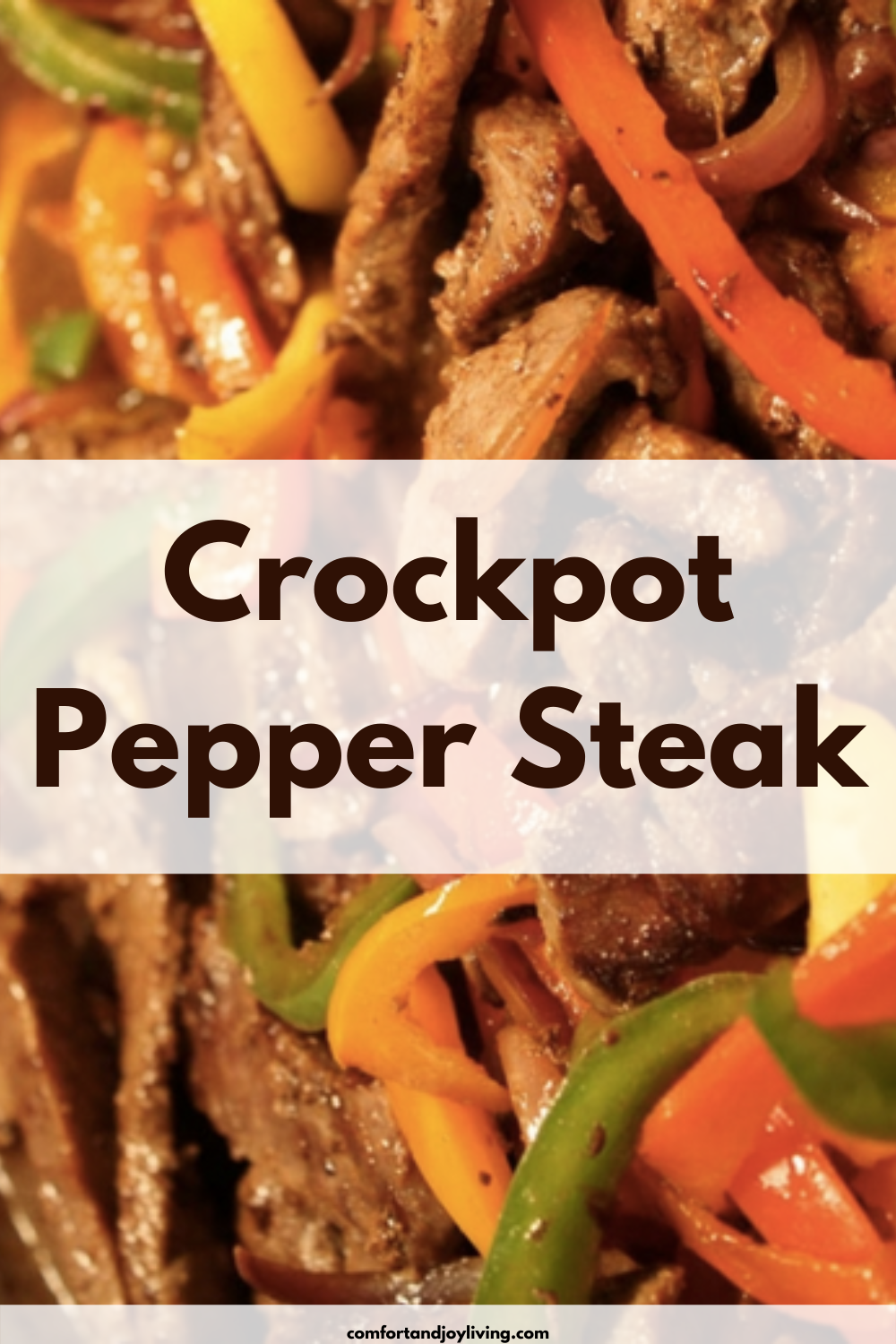 This is such a simple and delicious recipe for a busy week night meal. The steak and peppers become so tender after cooking in the slow cooker all day.

Crockpot Pepper Steak

Prep Time: 10 mins
Cook Time: 7 hrs
Total Time: 7 hrs 10 mins
Servings: 4-6

2 lbs beef sirloin, cut into 1-inch strips
1 tsp. garlic powder
salt and pepper, to taste
1/2 cup onion, sliced
1 (14.5 ounce) can stewed tomatoes, with liquid
1 cube beef bouillon
1/4 cup hot water
1 Tablespoon cornstarch
3 tablespoons soy sauce
1 tablespoon Worcestershire sauce
1/4 teaspoon ground ginger
2 teaspoons brown sugar
3 bell peppers, thinly sliced (I used 1 red, 1 green and 1 yellow, but any variety will work)

In a large bowl, add the beef and season with the garlic powder, salt and black pepper. Toss to coat.
In a large skillet, heat the oil over high heat. Add the beef and cook on all sides until the beef is lightly browned—no need to cook it all the way through. Place the beef in the crockpot.
Add in the onion and stewed tomatoes.
In a small bowl, crush and mix bouillon cube with hot water until dissolved. Then mix in cornstarch until dissolved. Pour into the crock pot with meat.
In a bowl, add the soy sauce, Worcestershire sauce, ginger, and brown sugar and whisk until smooth. Pour in the slow cooker.
Give everything a quick stir. Cover and cook on low for 6-8 hours, or high for 3-4 hours (until meat is tender).
In the last hour of cooking, add in sliced bell peppers. (If you add peppers sooner, they become mushy.) Give another stir and cover and continue cooking.
Serve over rice or noodles.

Leave a comment.
Your email address will not be published.