Crockpot Pepper Steak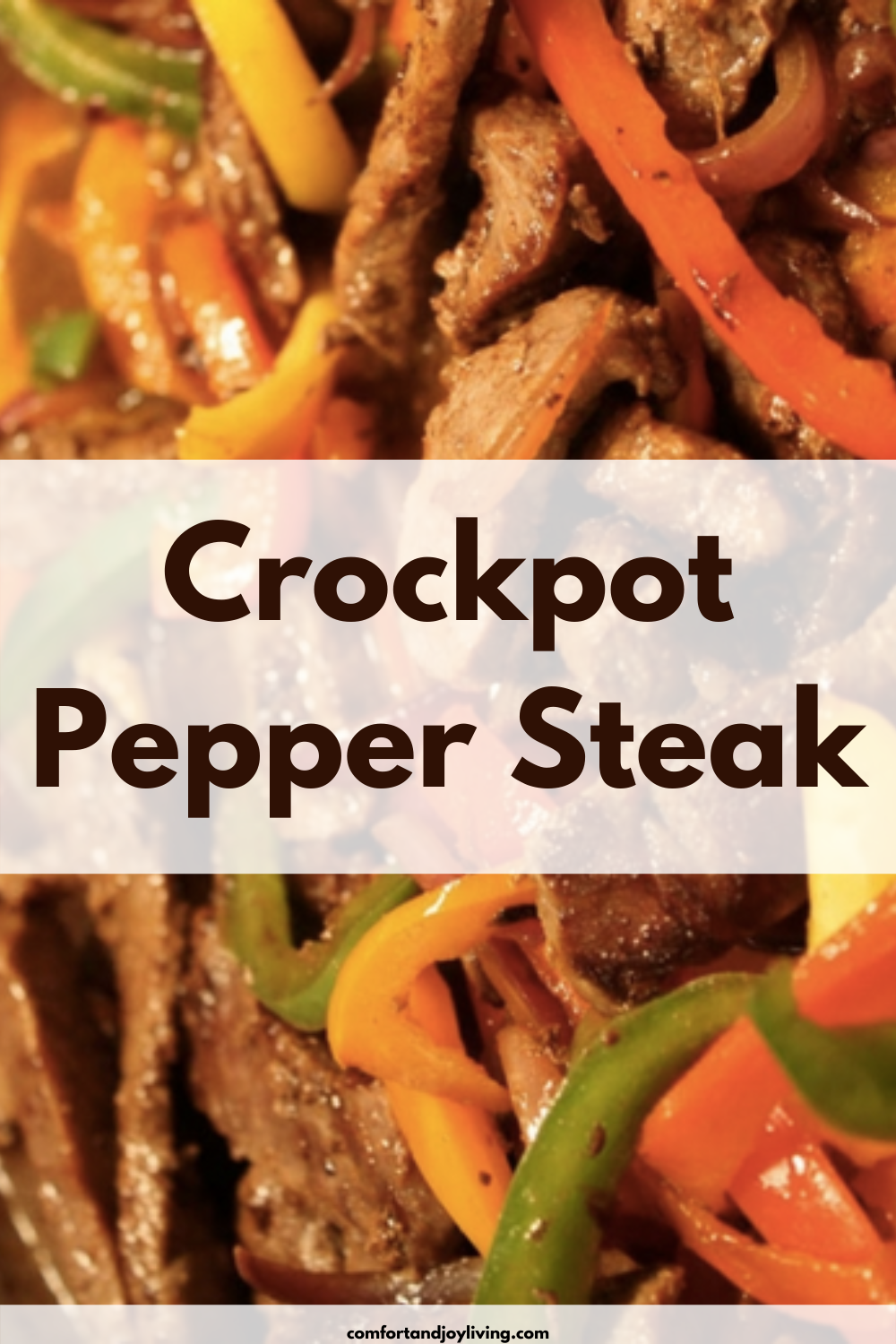 This is such a simple and delicious recipe for a busy week night meal. The steak and peppers become so tender after cooking in the slow cooker all day.

Crockpot Pepper Steak

Prep Time: 10 mins
Cook Time: 7 hrs
Total Time: 7 hrs 10 mins
Servings: 4-6

Ingredients:
    2 pounds top sirloin
    1 yellow onion
    1 can (14.5 ounces) sliced stewed tomatoes
    1 & 1/2 to 3 tablespoons brown sugar lightly packed
    3 tablespoons soy sauce
    1 tablespoon Worcestershire sauce
    3/4 cup green bell pepper chopped (1 small pepper)
    1 cup beef broth
    1 teaspoon minced garlic
    1/4 - 1/2 teaspoon ground cayenne pepper
    1/4 teaspoon ground ginger
    3 tablespoons cornstarch + 3 tablespoons water
    3 sweet bell peppers (stems and seeds removed and thinly sliced) I use one of each of red, yellow, and orange, but any variety works great

Directions:
Finely dice the onion and place it in the crockpot. Pour in the sliced, stewed tomatoes. (Do not drain them). Add the brown sugar—start with 1-1/2 tablespoons and add more to taste at the end of cooking. Then add the soy sauce, Worcestershire sauce, green bell pepper, beef broth, garlic, cayenne pepper and ginger.

In a small bowl, whisk the cornstarch and water together with a fork. Add to the crockpot, while stirring constantly. Then add the meat. I usually add about 1/2 teaspoon seasoned salt and 1/4 teaspoon pepper here, but add to your taste preference and depends on if you used low sodium soy sauce or not.

Cover and cook on low for 6-8 hours (less if your crockpot runs really hot. Check around 5-5 hours). About 2 hours before you're ready to eat, add in the sweet bell peppers. Stir and cover again. This keeps them crisp tender instead of getting mushy if added at the beginning.
Serve over rice or quinoa. 

Leave a comment.
Your email address will not be published.